Riding a '38 Autocycle Deluxe
Feb 24, 2008
7,739
Costa Mesa, California. United States
The drive up was a pleasure.
No sign of the predicted rain and snow.
Time to stop and mail a postcard.
This ride is always a nice re kindling for the Rolling Relics/Cyclone Coaster family.
Aerocycle & Autocycles!
What more could a Schwinn lover want?
That Rollfast bobber was pretty cool though!
Janine and Spanky dressed to the nines.
Nice weather for a vintage bike ride.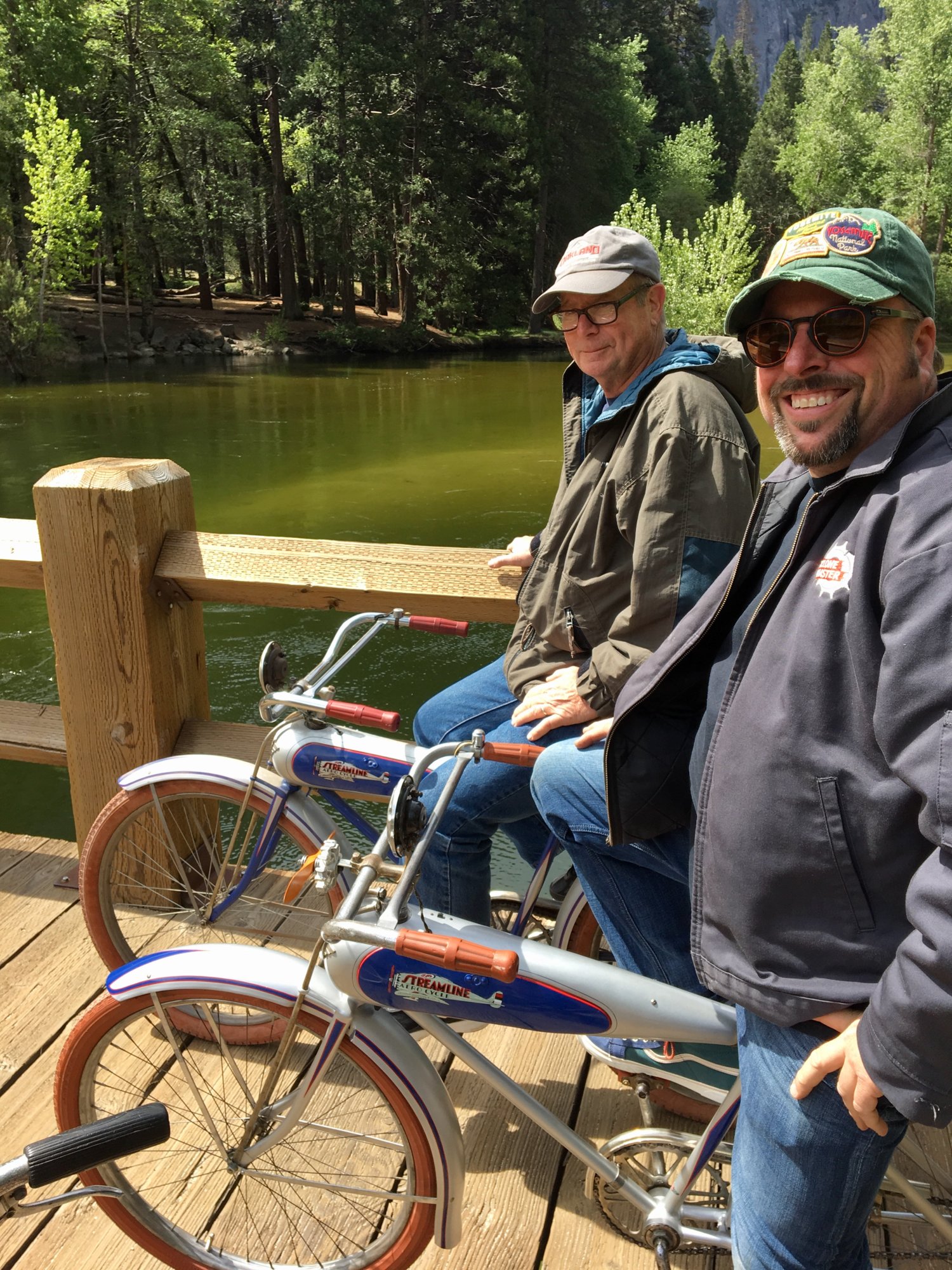 Not one! But, two! Aerocycles.
Time to ponder, the majesty of Yosemite Falls.
So there was a little snow up in the high country.
A 1938 Elgin Bluebird! Nice!
Not a bad turnout for a ride that threatened two feet of snow.
Don't forget, this is California, and it never rains here.
The bears are kinda scrawny though.
The Brats and Beer were good, but the camaraderie was ever better.
Well, this guy was a bit much. Lol!
Cory is now a card carrying member of the Yosemite Falls Polar Bear Club.
No drive up the Cental Valley would be complete, without a stop at Simonian Farms.
Another Yosemite ride for the books.
Thanks to all who made this ride happen, and to those brave souls who didn't listen to the weather man.
The only profession where you can be wrong 90% of the time, and still keep your job. Lol!
Last edited: