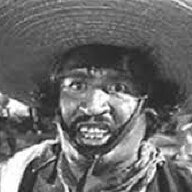 May 4, 2014
2,694
5,787
Planet Mongo
That ain't no Skil Saw, that's a Makita circular saw.
Those arbor drive saws are made for left handers and they are truly dangerous with a bad habit of kicking back or binding.
You got that right Gary. Back when I was a young apprentice carpenter an old timer gave me some very good advice,"Never let your fingers leave your hand".