Columbia Tandem bicycles, there are basically two categories I will use to identify them, antique and modern. The antique were made from 1887 to 1899 and the modern from 1961 to 1991. The following pictures and descriptions are all from Columbia Catalogs and I will let them speak for themselves.  One thing I will add is the serial numbers on the modern Tandems do not seem to correlate to the posted serial number charts for 1961 to 1972. I have no explination for this other than these were extremely limited production bikes and the company did not seem to keep good records. My hopes are that visual identification can be made by the pictures from the catalogs and narrow down any search for year identity of one's tandem bike.  Here it is and good luck.
Here are the Antique Columbia Tandems;
1887….The first Columbia Tandem was an adult tricycle.
1889….The first "Safety" Columbia Tandem.
1890….
1895….The Model 43 Men's / Ladies is introduced.
1896….A Men's / Men's is added to the Model 43 line.
1897….Models 47 and 48 are introduced.
1898….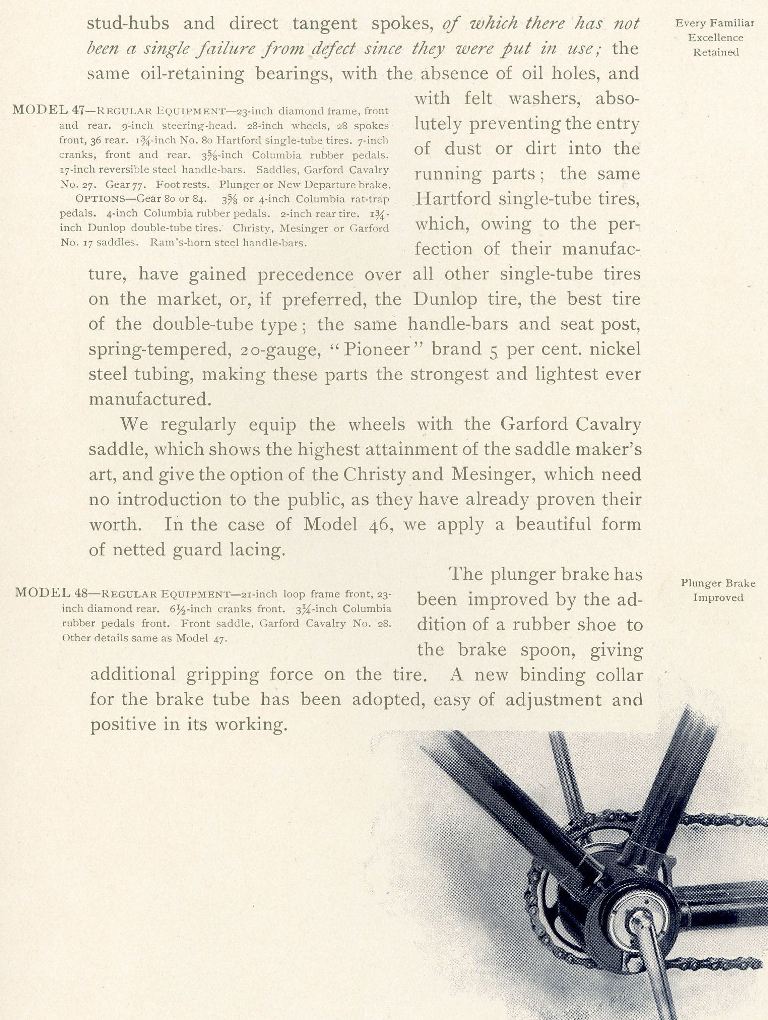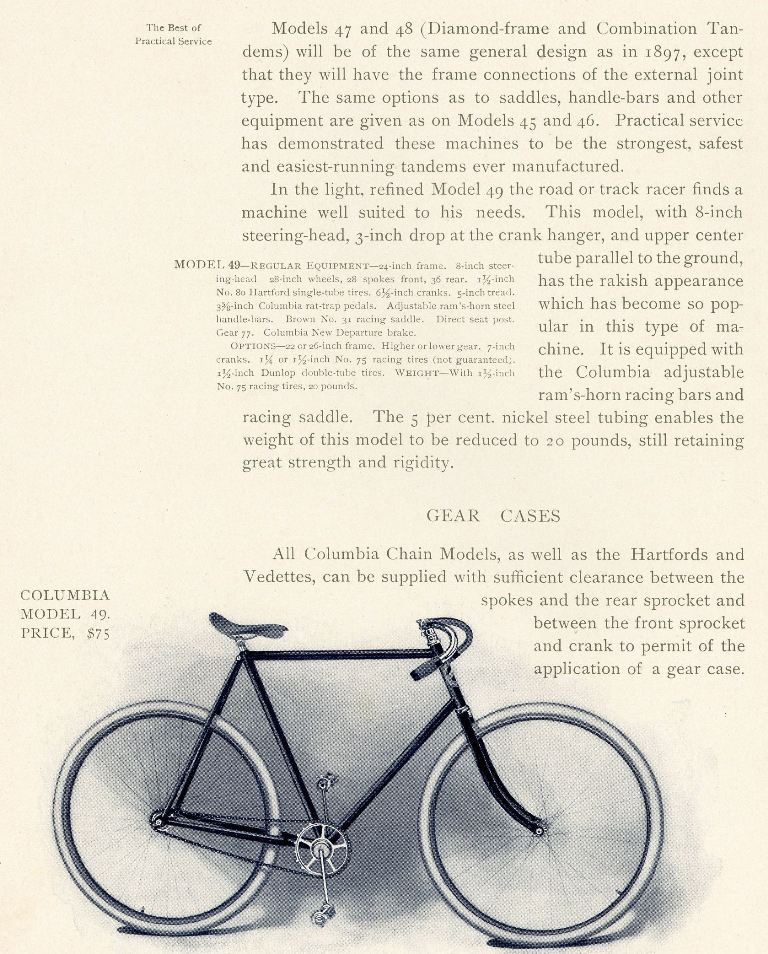 1899….
1899 was the last year a Columbia Tandem was produced for 61 years. In 1961 they were re-introduced into the Columbia line-up and continued there until 1991.
The following are the Modern Columbia Tandems;
1961….
1962….Now officially called the "Twosome".
1963….
1964….
1965….
1966….
1967….
1968….
1969….
1970….
1971….
1972….
1973….
1974….
1975….
1976….
1977….
1978….
1979….
1980….
1981….
1982….
1983….
1984….
1985….The only year a Tandem is badged with the "Classic by Columbia" name badge.
1988….The "Double Eagles" are introduced.
1989….
1990….
1991….The last year a Columbia Tandem is produced.