Wore out three sets of tires already!
I just picked up this old Nishiki Linear "lo-pro" TT frame and parts for myself. I had sold a larger frame of the same model a while ago, but I thought the smaller size of this example would be better for me, and the price was right.
It came with an SR Laprade fluted post (26.4mm, wrong size; need 26.6mm), Tange Levin headset (OE?), early Dura-Ace front derailleur, wheelset (rear: Shimano 105 hub; Matrix 700c rim; 13,14,15,17,19,21,24 freewheel, with Shimano QR) and (front: 24" unknown rim and hub w/QR). If anything is original it may be the headset and seat post binder bolt; rims are not OE. Original group was Shimano 1st gen. 105 (model 1050).
Stiff frame using the Tange 2 (butted chromoly) tube set over the lighter but more flexible Tange 1.
Nishiki rear d-o's, Tange front d-o's.
Overall condition is above average except stay caps and rearmost cable guide are rusty probably from sweat since rest of frame shows only very minor surface rust at scrapes and chips.
Nice having the cable guides (Shimano) on top of the BB shell; I prefer it over bottom channels due to cables staying cleaner than bottom routing.
I have everthing (except I think a bullhorn bar) I need to make a nice speedster out of this for my personal use, and I am not concerned with anything except rideability so parts might be an odd mix of Asian and European. I have Sun Tour barcons for a friction set-up and will configure gearing similar to my previous Linear for short flat riding.
For reference: serial # WG 08018 (made in 1987 for US market). Only made in 52, 58, and 62cm sizes; and only in the black/white/red fade tricolor based on 1987 catalog. I do not know how many years this bike was made.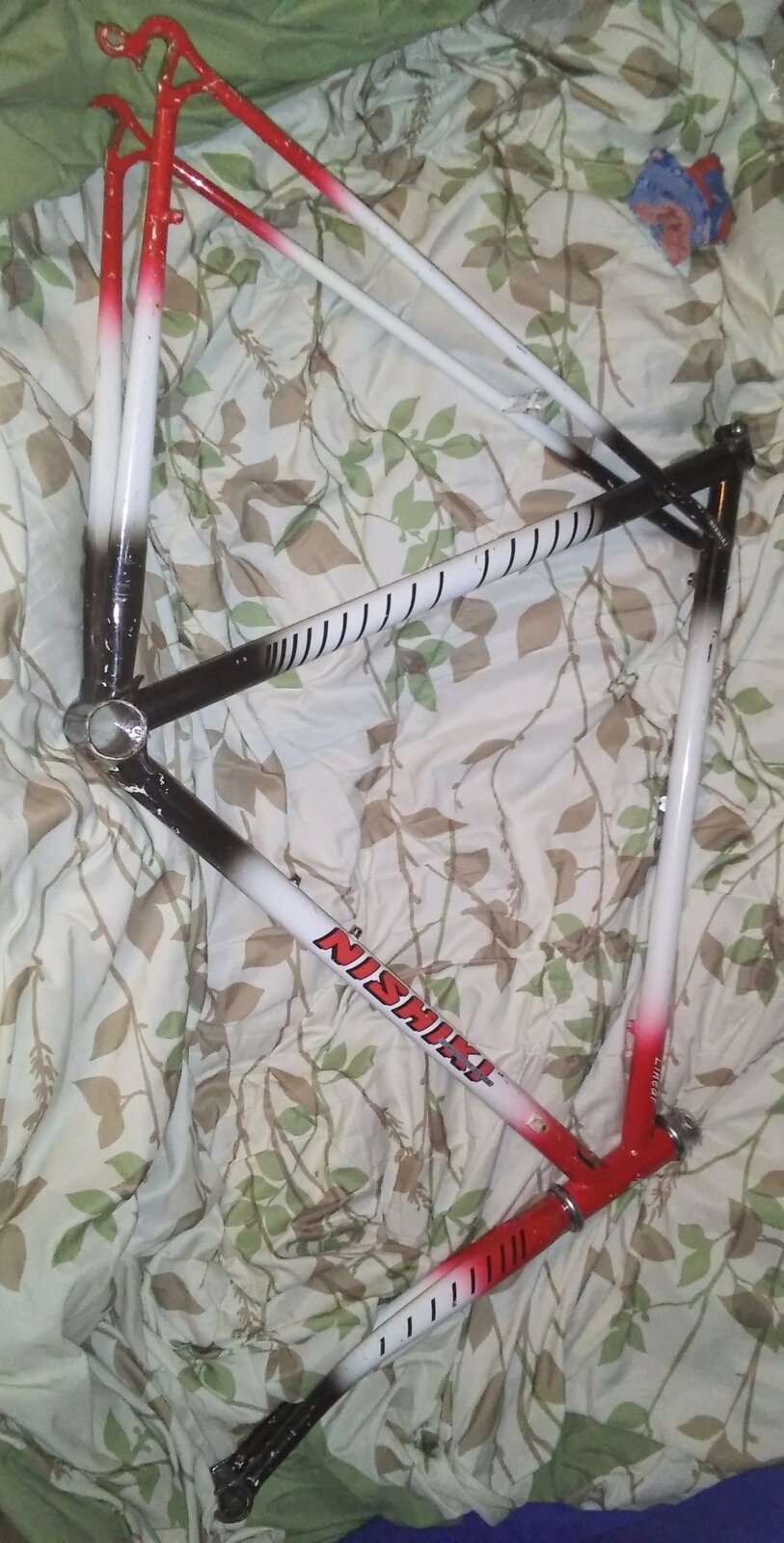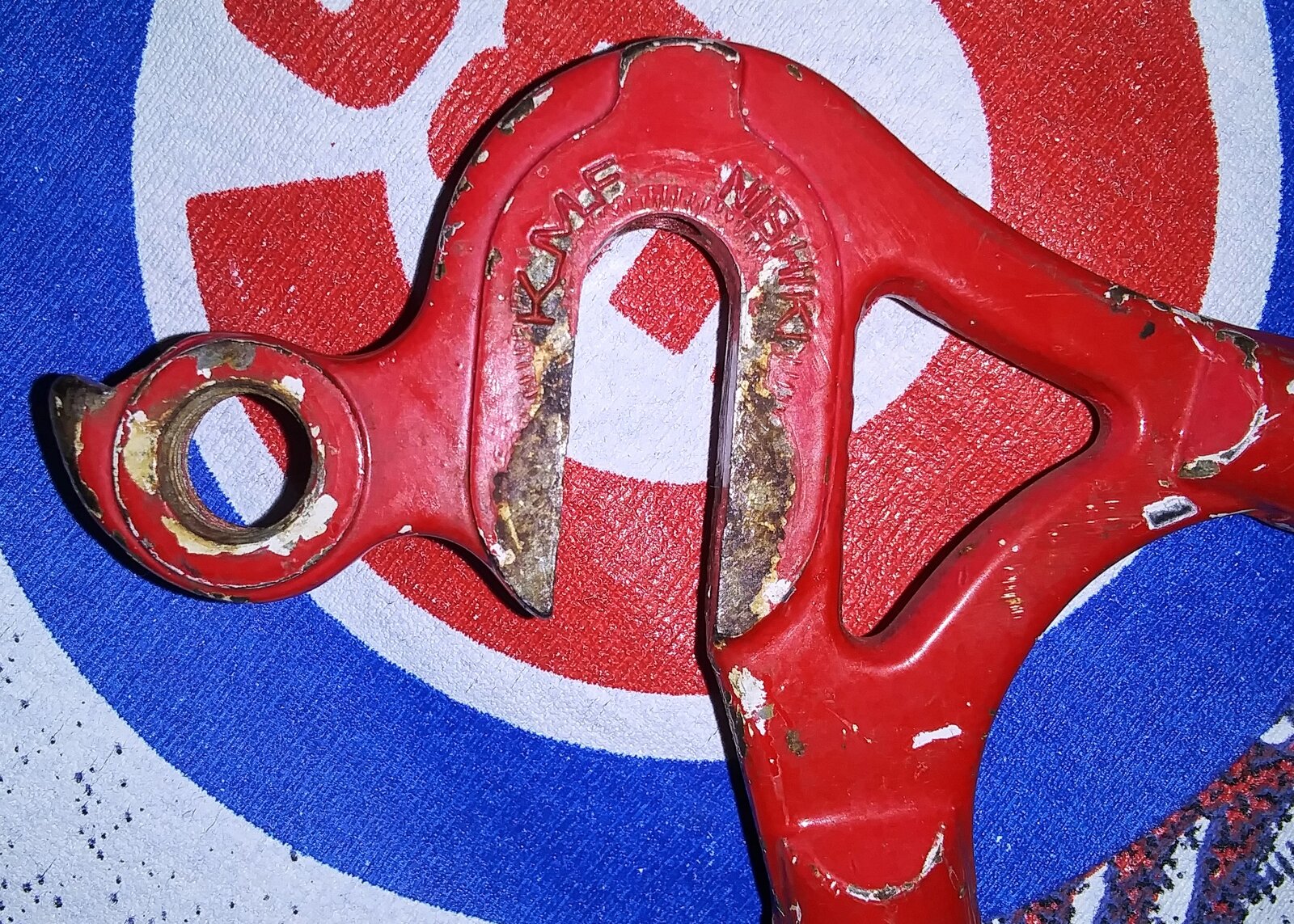 Last edited: