I'm selling my early 1930's Elgin Bluebird bicycle.
Original paint with a Lindy airplane fender ornament that was in the Sears bike add (check the photo I posted of the ad). I have a replacement Elgin lens for the light (the one in the photo has a crack). There is a ding in the rear fender from when it was shipped to me.
(Check out photo) original blue saddle and rear tire is missing a valve so for show only.
I'm asking $2,350 for this Elgin Bluebird.
Shipping could be around $200.
Pedal On!!!!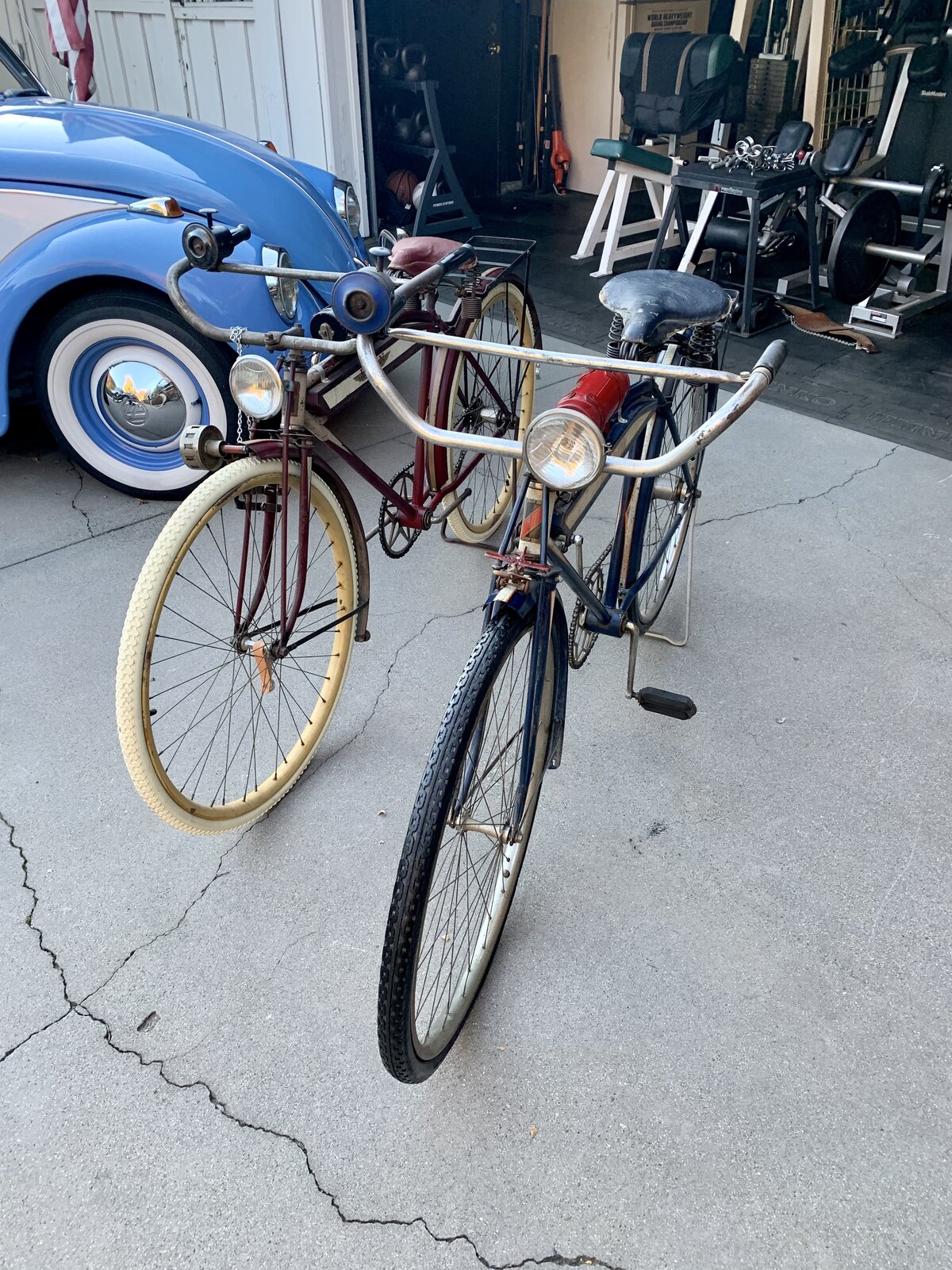 Last edited: