Sep 30, 2006
3,006
3,168
12
VERY Nice and sound Silver king frame with mismatched fork. No dings dents
or tubing issues. Comes with all shown
except
the guard.
You get frame, badge, truss rods, fork, crank/ sprocket and hard to find adjustable
Silver King seat post.
300.00 OBO
email
bobcycles@aol.com
or msg here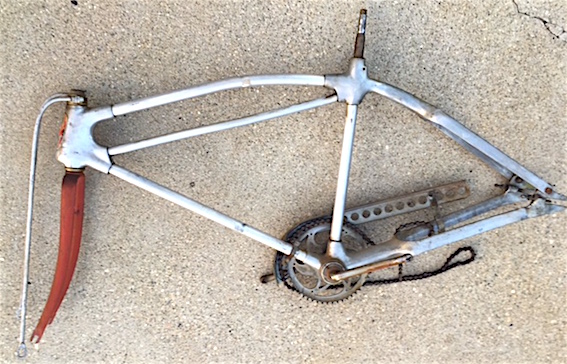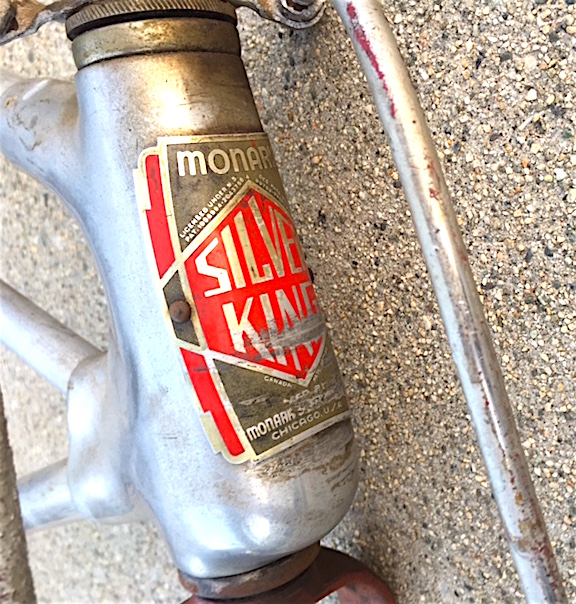 EXCELLENT Silver King 1930s wheel set with New Departure hubs.
Chrome on one wheel is very good for 1930s, the other is decent but
has a couple of chrome loss areas.. Spokes are not rusted/pitted, NO
curb dings or dents and very very VERY old Pharris prewar tires that
are shot but miraculously holding air. Probably original to the wheel set.
200.00 plus postage. These are the real deal folks, Silver King matched set.
email
bobcycles@aol.com
or msg here
NICE survivor Elgin Robin style prewar long spring mens Troxel saddle as found on
SIlverkings in this case. Chassis is nice, not pitted, nice smooth wire frame...Top
is tight and rideable.....Troxel logo still clearly visible on side flaps. 200.00 shipped!
email
bobcycles@aol.com
or msg here