I'd like to
trade
this 1935 Huffman for a Tall frame (24" seat tube) teens–thirties motobike in 28" or 26" with
no dents or structural damage. Also may consider a TOC frameset (26" seat tube) if it hits just right
(Indiana or Iver Johnson made is a plus)
I'm not so concerned with condition of paint.
The Huffman Frameset details:
The frame and fork are pretty nice all things considered. Original paint is sparse but still there. There is an indentation on the right fork leg possibly from rubbing? The slit in the seat-tube seems a bit longer than it should be, but I'm not familiar enough with Huffman frames to say if this is factory or if someone elongated it to remove a stuck seatpost in the past. Dayton Badge is included.
If you'd like to purchase outright:
Frame and fork (headset, seat post bolt, truss rod mount and axle adjuster screws included)
$580 $500 shipped in the continental U.S.
I don't wish to separate these at this time.
Check out the pics and let me know if you have any questions.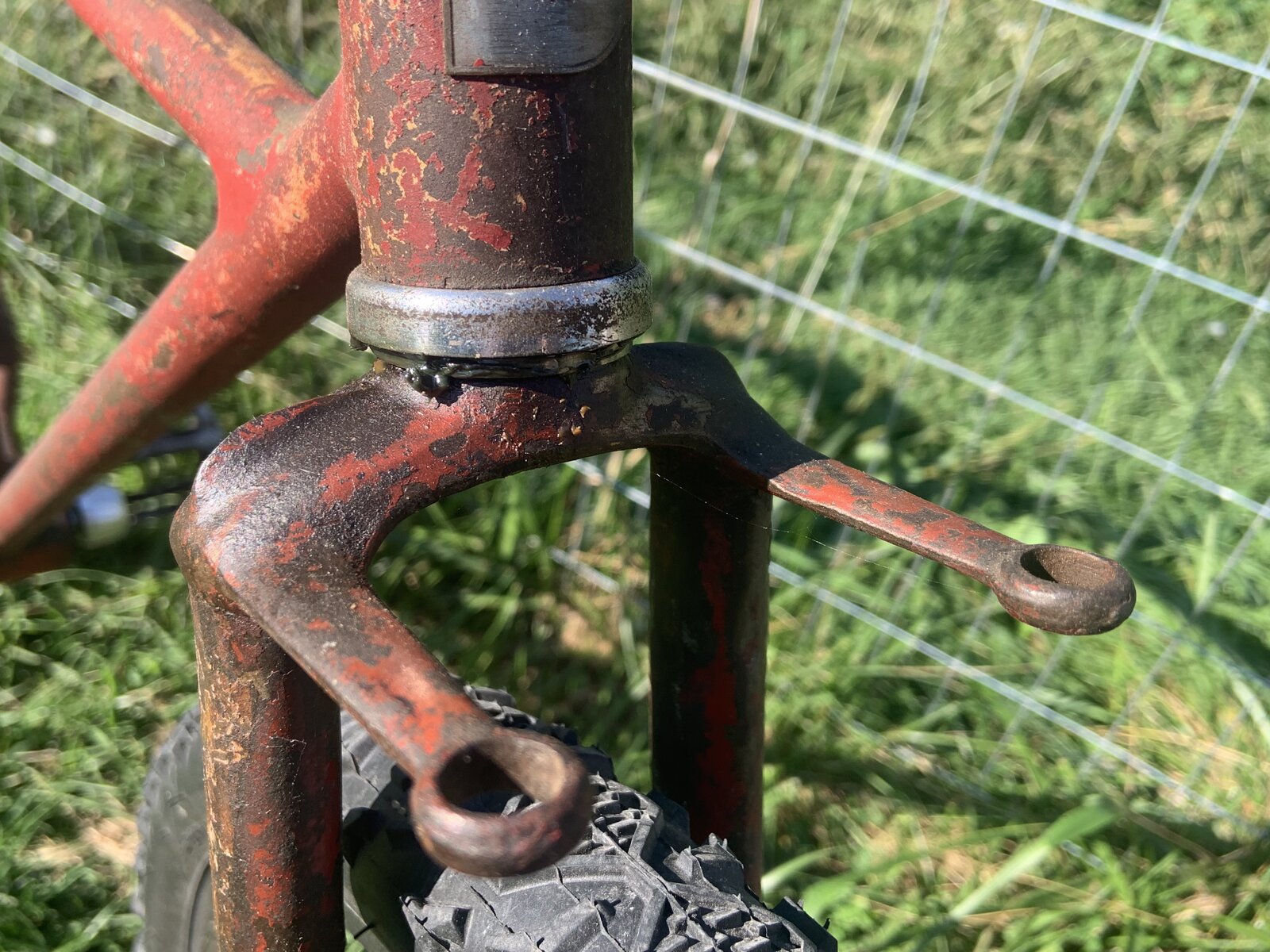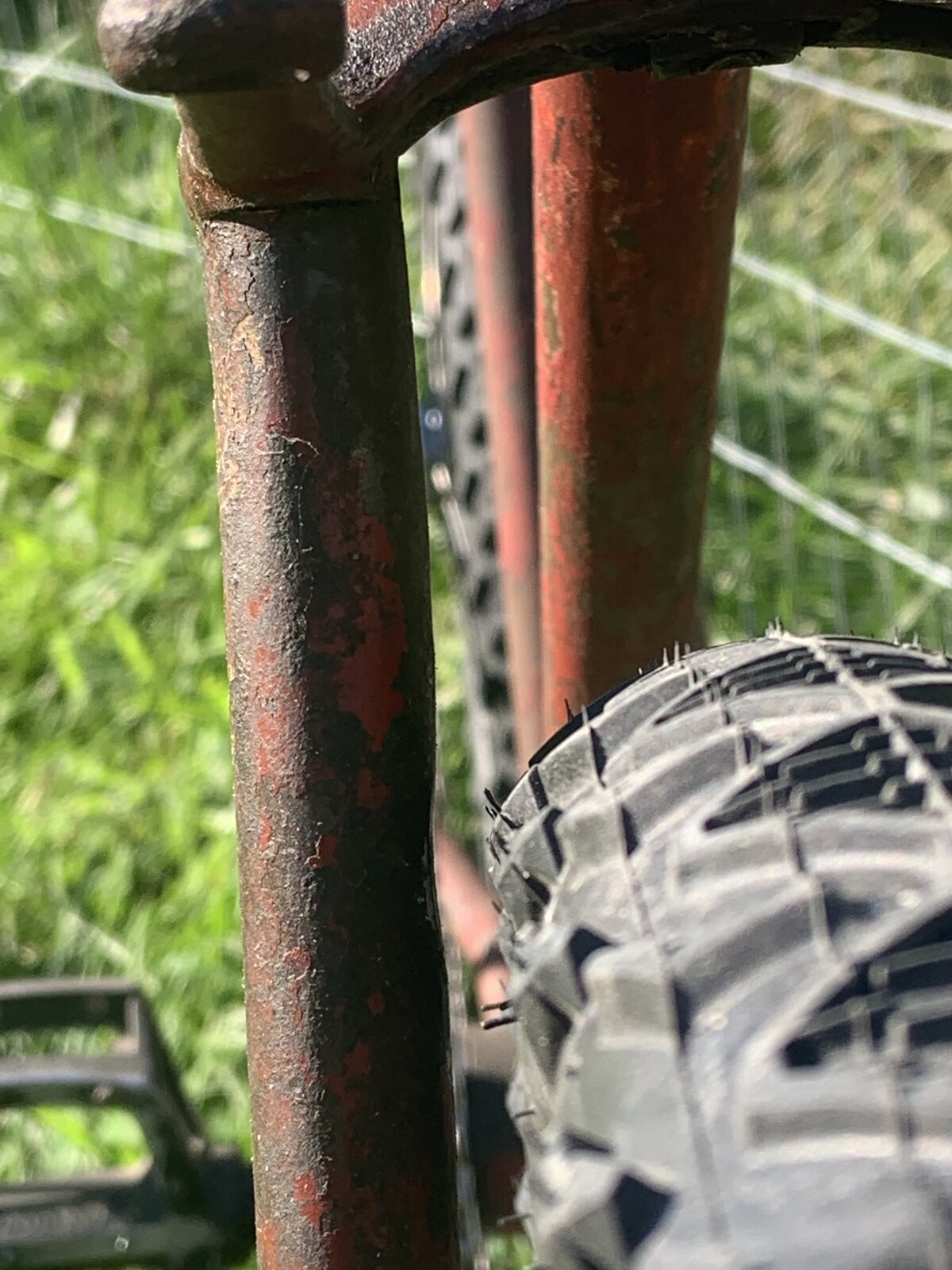 Last edited: