After many years of parts hunting, I'm now ready to assemble my 1940 , excelsior badged, DX.
I've been able to secure a painter with a lot of vintage bike experience.
The problem is that I have yet to be able to determine "Definitive" paint details for a 1940 DX frame.
Both internet picture searches, and CABE forum inquiries have produced the same
ambiguity: fireball/rams head stencils vs. spear point stencils.
THE LuxLow guys sold a restored '40 DX with spear point motif ( they must know what they're doing, yes ? ).
But other picture searches yield unrestored original'40 DX's featuring both motifs (?)
I'm guessing that perhaps the 1940 and 1941 model years featured the change from the spear point to "fireball" motif ; the problem being the variable information available on serial numbers.
Maybe the effect from the factory fire on serial number records have some with 1940 models believing they have a 1940 model and vice versa.
The Cabers have assured me that my serial number : F42865 is a 1940 model.
That being said, I beseech you, those most learned and wise; Which is the correct 1940 Schwinn DX paint motif ?
( # 1 - "Spears" )
(#2 - "Fireballs" )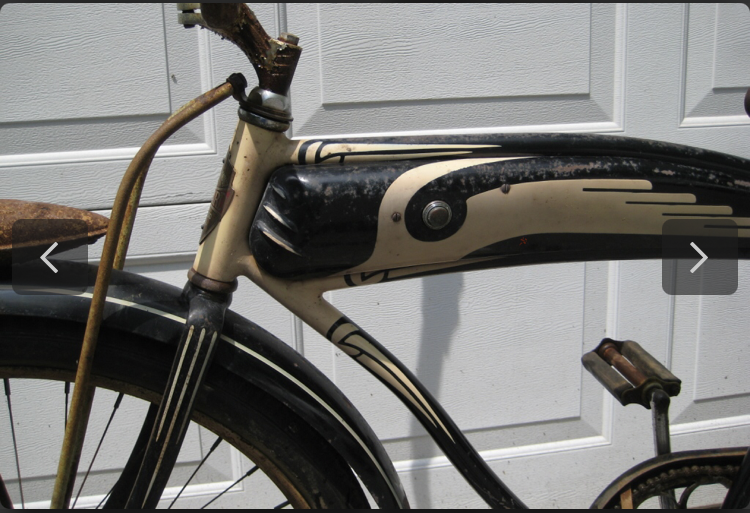 Thanks everyone!