Riding a '38 Autocycle Deluxe
Figured I'd post a thread on the cleanup of this 1950 Black Phantom I recently picked up. Haven't been doing a whole lot with bikes lately, but lately have been craving a semi-easy project bike, and this one spoke to me (no pun intended lol) and will fit the bill nicely. I have disassembled most of it, still have more to do, and it'll get cleaned up, greased up, and replace a couple missing parts. This will be a winter project so I'm not rushing. My only goal is to have it completed by spring, which shouldn't be a problem I will try to remember to take pics and post updates as I go.
Here are pics of the state it was in when I got it:
Got most of it broken down yesterday. Got cold, and saved the rest for another day.
Luckily the leak proof batteries did their job, and did not leak!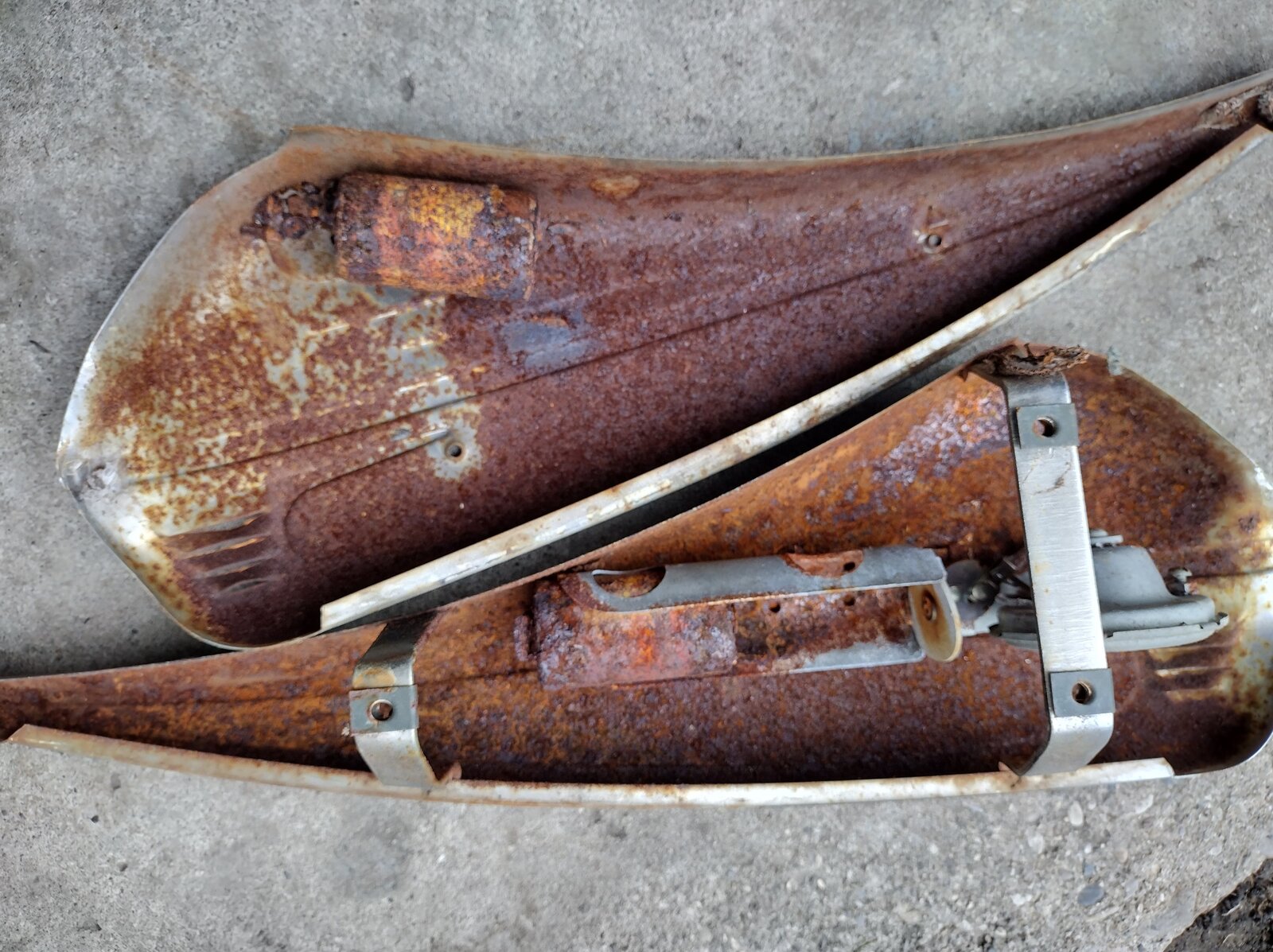 And the cleanup begins!
I've used the liquid Evaporust and was pretty impressed. I'm not going to buy enough of it to soak these fenders, so I decided to try the gel version. The rear fender is currently marinating in it. Looking forward to seeing the results and will post "after" pictures as well.
If you haven't used this stuff before, it's a thick, goopy, sticky-slime-like substance. It says to brush it on, but I applied it with disposable gloves and used my hands to spread it. I don't think a brush would've worked very well. Not supposed to get it on your skin, says it can cause burns. Got a little on my wrist but it washed off and is fine.
That's all I got for now. Watching the clock as the Evaporust Gel says one to two hours. It's been marinating for almost an hour. May be difficult to remove if it sits too long I guess. Please check back periodically for updates on this project!