Wore out three sets of tires already!
1950 Schwinn Phantom with a lot of character. Good solid bike with Honest Faux
Plenty of scratches on all the original paint.
The rear carrier light is a repop.
The locking springer works.
The wheels are nice but do need a round of cleaning.
The front drum brake is in good condition with very little rust and maybe no pitting.
Spokes all need tightening.
Rear hub brakes good.
Seat is nice.
Front fender light is in good condition. No battery rot.
Basically no chrome on the fenders.
Tires are like new.
I re-threaded the left pedal arm and the pedal tightens and is secure.
Tank is not rusty and does not have any holes
$1625 or close offer
Will ship in two boxes in the lower 48. Shipping cost will run about $175.00 with insurance.
Dave Laidacker
570-220-9523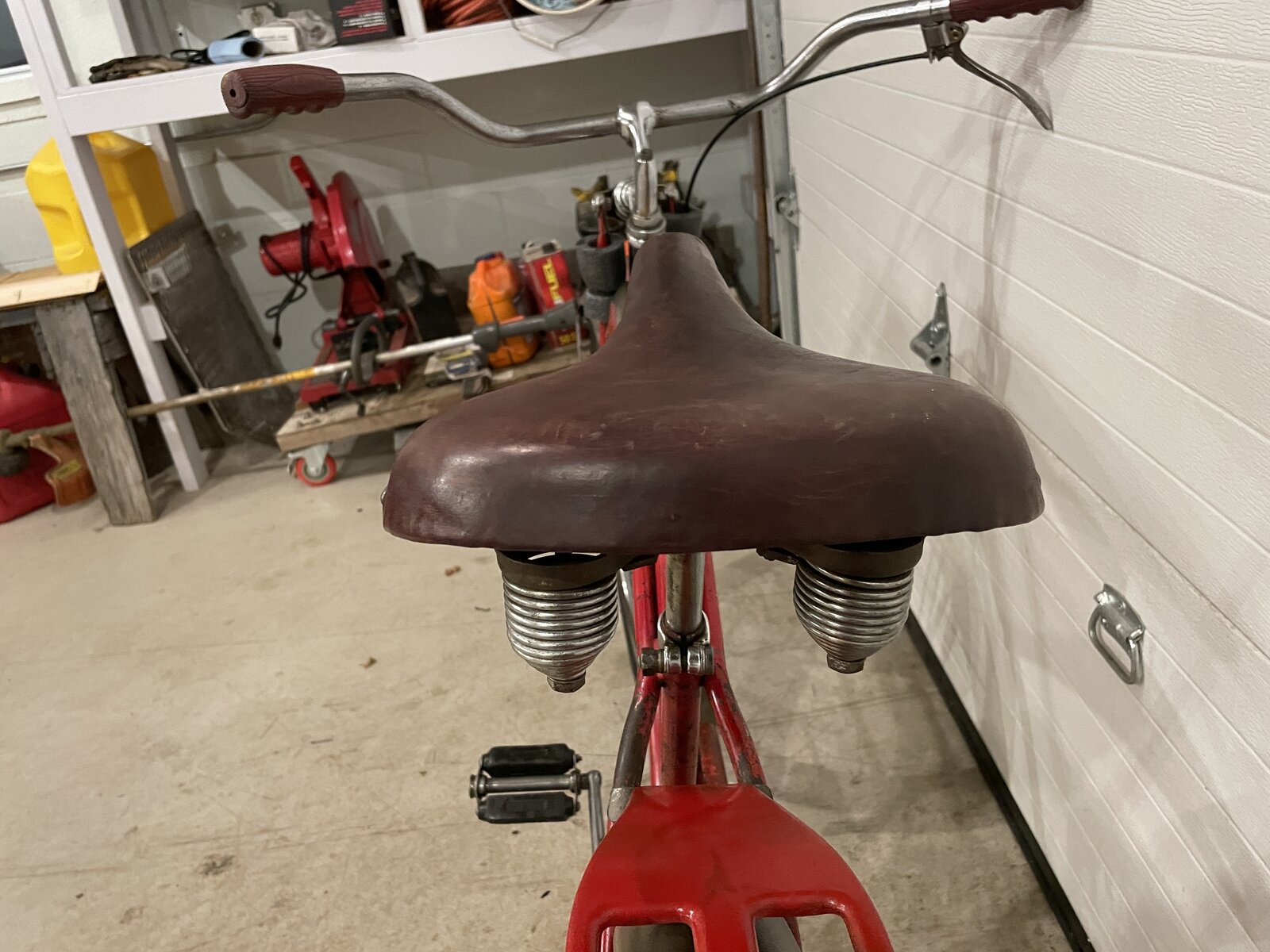 Last edited: