I've posted pics of this before, but finally got around to tearing it down. I have had it since I was little kid, and with the badge and chainguard missing, never knew what brand it was. Cabers identified it as a 1953 Huffy.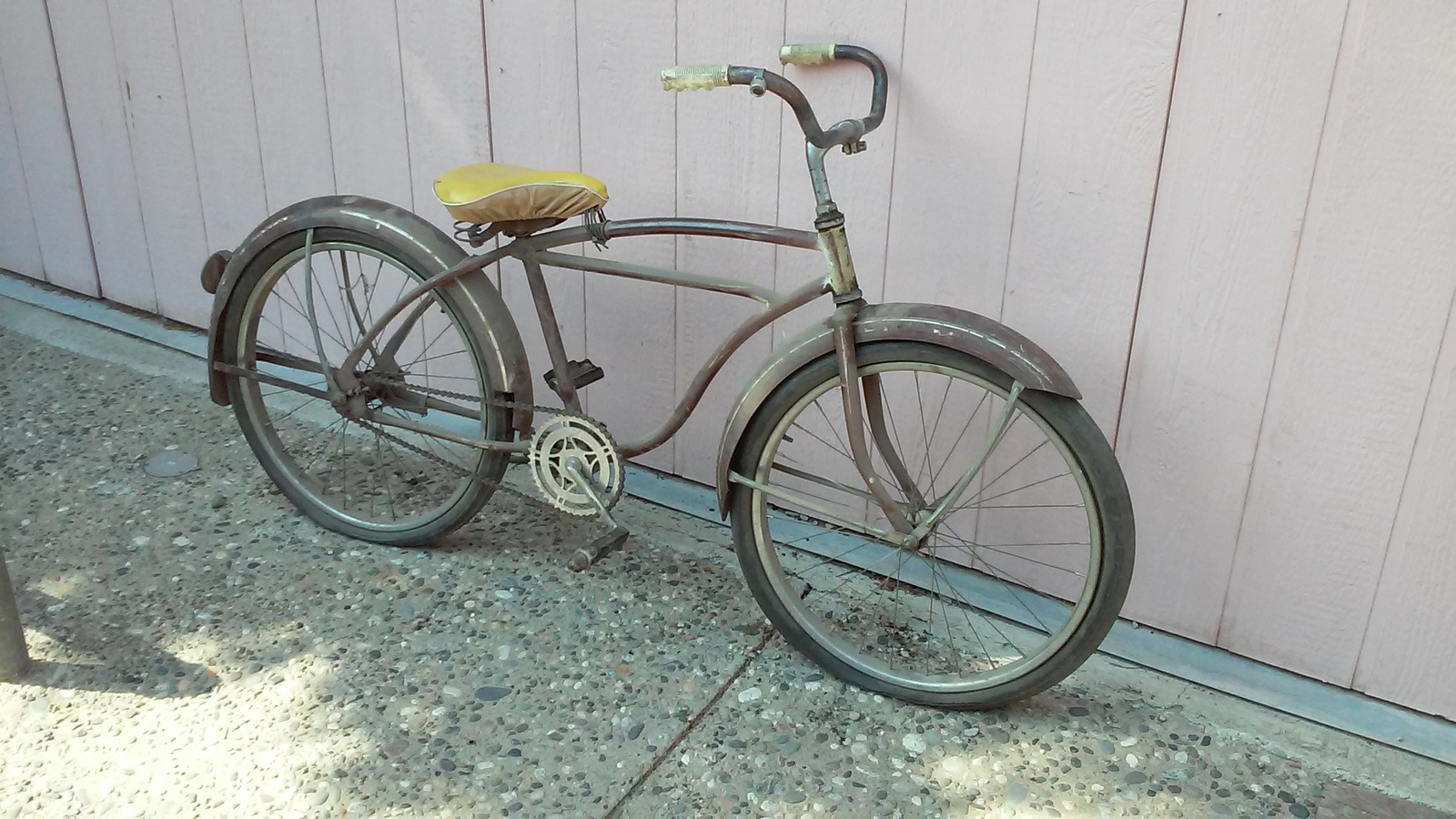 It looks like it might be a model 250, hiding in the upper right of this catalog page, posted here on the CABE from 1952.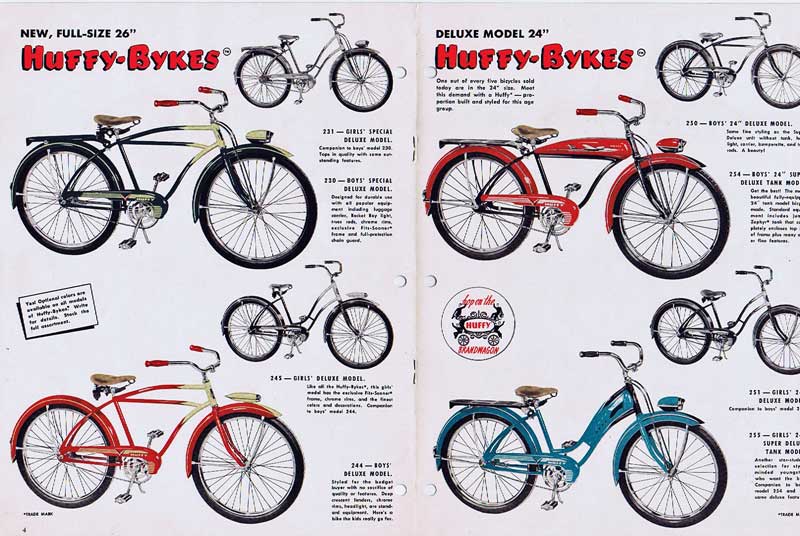 I have been collecting parts from the classifieds here and from Ebay to help with some of the things I know are screwed up. Spoiler: almost everything is screwed up. Parts have been trickling in. I tore it all down and cleaned it up.
Despite it's looks it has been indoors all these years, and doesn't look a bit different than it did in 1970. Then I assumed it was all rust. A lot of it is, but there is some brown paint too.... Well, I guess Mead did that as well.
Here is one sold by
@kirk thomas
back in 2016, probably a year older and in much better shape.
Oh look.... it used to be maroon. I had no idea. That must have been really nice looking when it was new, maroon with cream darts and green pins.