1934 Elgin Blackhawk - Serial#M153734 - This is a great riding bike with the correct parts in working order. Please see photos for condition. Two issues: First is the paint, the bike has been entirely painted over or repainted, even the tank logos and downtube logos are painted over or repainted. Why? Why paint it the same exact color? Too many questions…. If you step back 6' and give the bike its personal space, the paint actually looks good for an 86 year old bicycle.The other issue is the modified on/off tank switch which has been added to the top left of the tank. It does work good and was installed well, but not original equip. The bike has all the good stuff; motorbike grips and bars, Elgin speedo, Elgin script light, Delta Gangway Horn, triple stepped wheels with the usual plating loss, fenders are good with nice chrome, fork is also very nice chrome, heavy duty Allstate original tires which are supple and rideable or US royal chain tread repo tires(your choice), tank is nice & solid with perfect latch, nice deco neck, seat is not original but period correct and good, same thing with the pedals, patent stamp on rear rack, New Dep. D rear hub. w/hub shiners, no name front hub, rear reflector just added. I have been taking this bike to work for the past couple of days and it is a great rider. I think the patina and paint look good together and I would not mess with it, but I am selling the bike to you and you can do as you wish.
$2150.00 shipped
in the states, paid via PayPal friends & family or add 3%($64.50) for goods and services. I am a long time buyer and seller and will personally spend over 2 hours overpacking the s#@t out of the bike in one or two boxes, and ship to you asap upon payment receipt.
Bike is ready to ride! PRICE DROP, NOW
$1850/SHIPPED
! $1750/SHIPPED....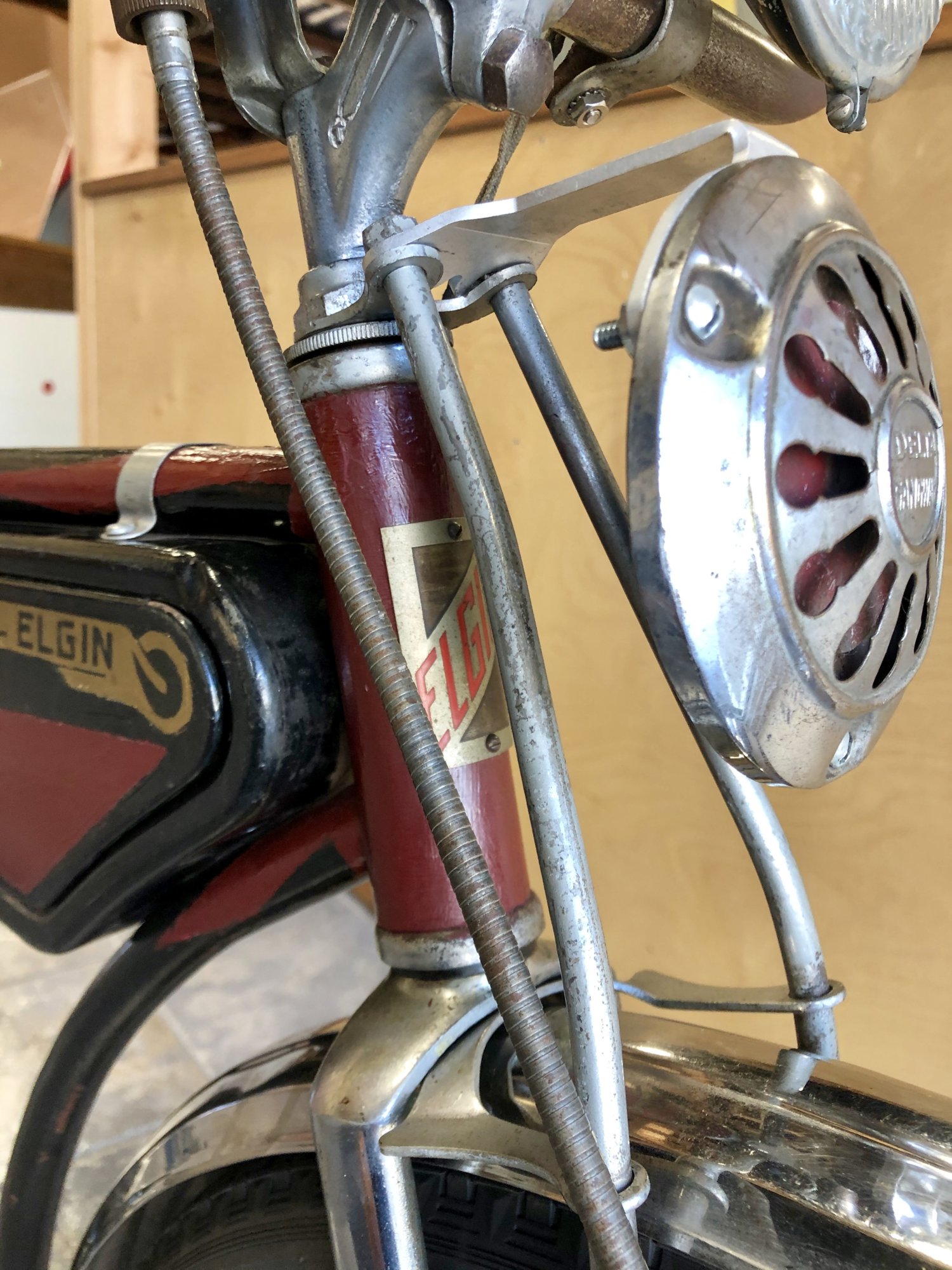 Last edited: