Finally riding a big boys bike
I'm listing these for someone else. These were gathered as the Greenlee Heritage Collection but plans have since changed. If you have questions feel free to private message. Please comment politely. These must be sold as a group only - he will not separate them. He's asking $67,500 for all 5. They must be picked up. We will not ship them. The stands (plus 2 extra stands) are included in the sale. Price is firm.
1. Circa 1888 Andrew's Sanspareil Roadster - 52" - older restoration, nickel plating with some signs of tarnish. Recently serviced and rideable.
2. 1885 Columbia 56" - was refurbished before we got it. Cleaned and lubed axles and repacked bearings.
3. 1882 Columbia 56 - disassembled, painted and cleaned and reassembled. Has rare bell operated off of the front tire.
4. 1887 Columbia 52" - was purchased with incorrect rear wheel and one was never sourced. It has a modern hub laced to a time with new stainless spokes. Has a newer brooks saddle.
5. 1886 Victor Overland 54" - was disassembled, repainted, and reassembled.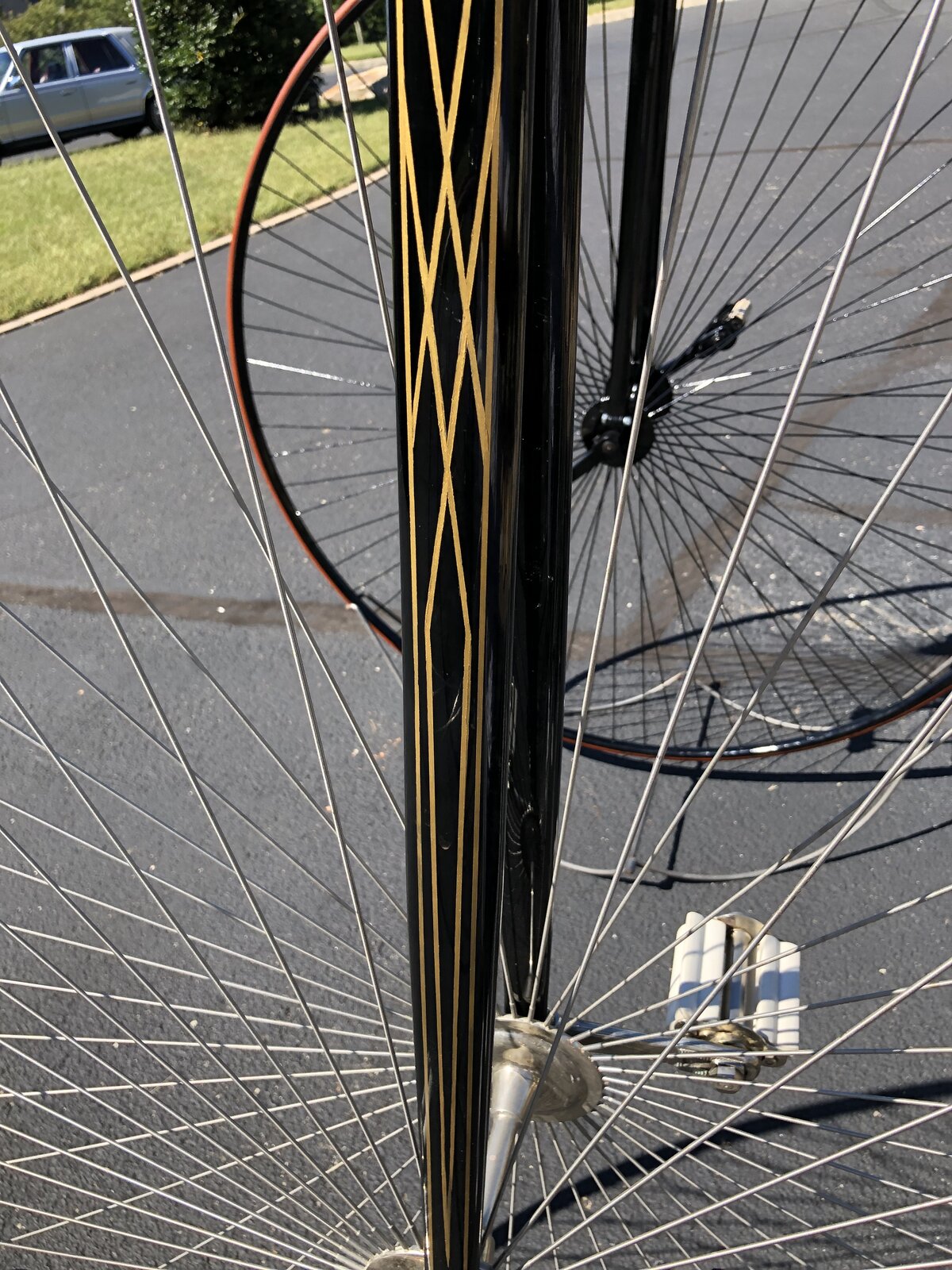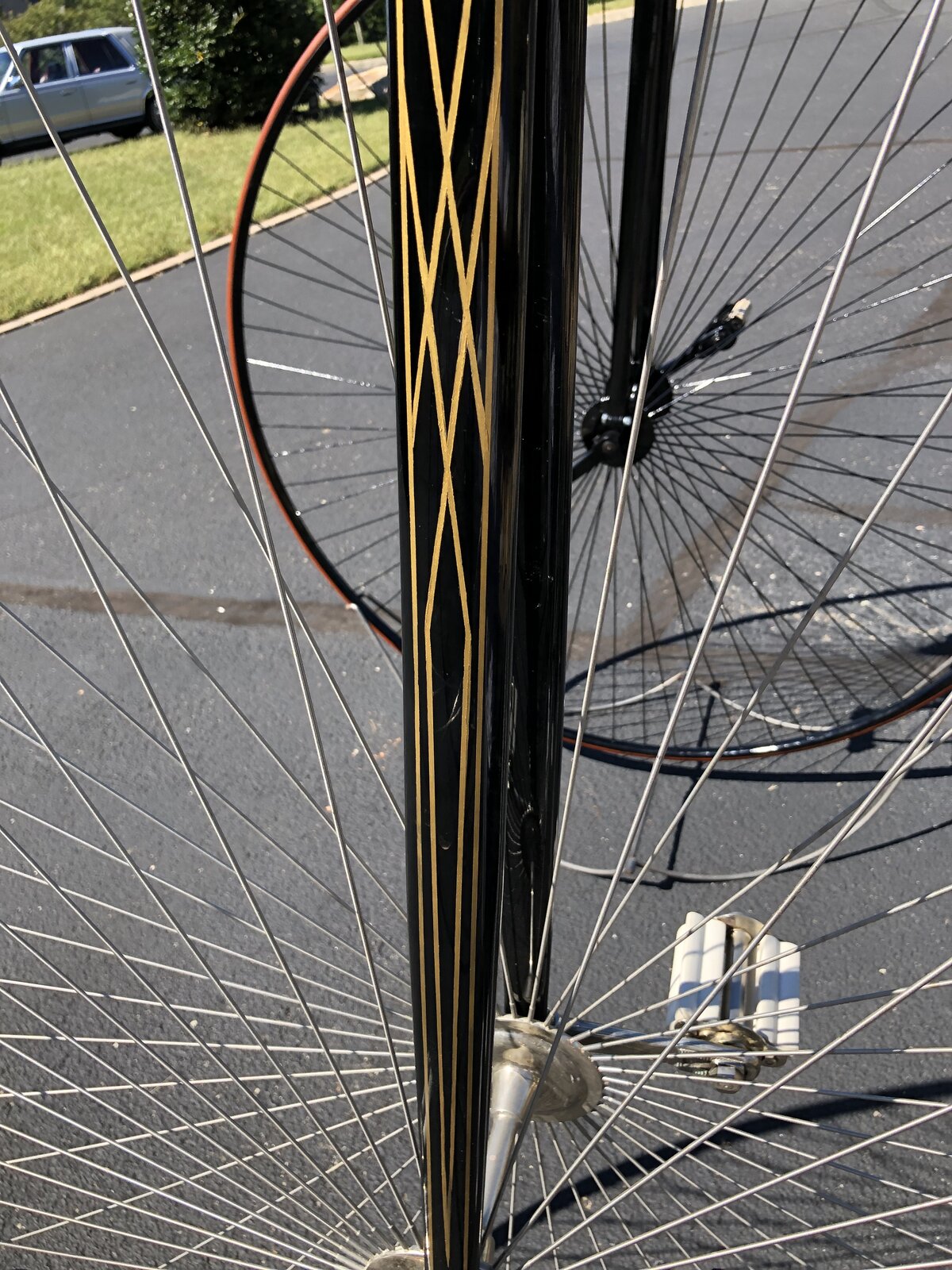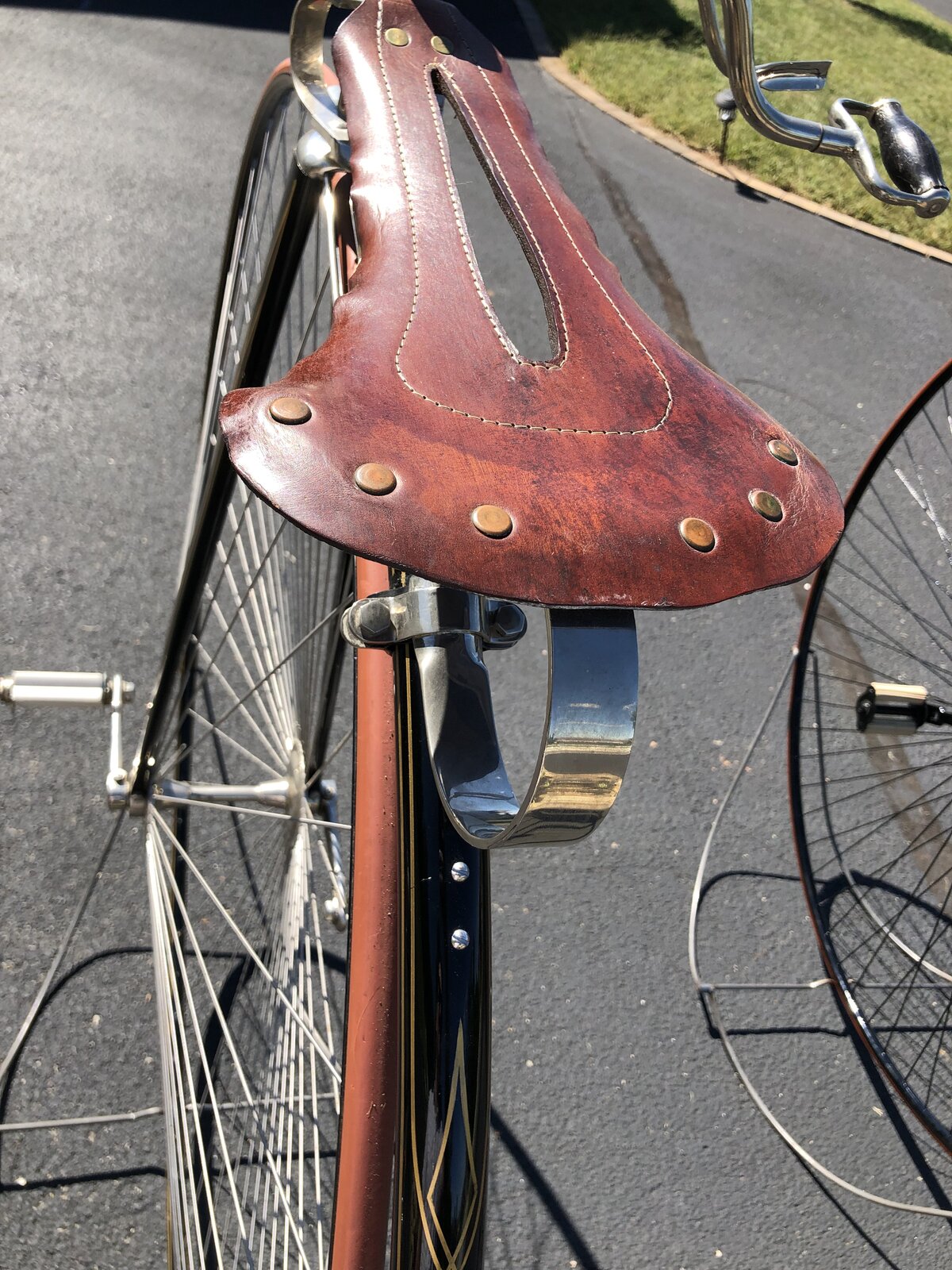 Last edited: