Wore out three sets of tires already!
For your consideration is a nice early post war (46-47) Fat Bar Schwinn. Pretty interesting bike...likely had a tank at one point by the marks on the frame that have been touched up in its absence.
Features:
- tapered kick stand
- great majestic badge
- persons supreme pedals
- razor stem
- super wide steer horn bars
- great decals
- Schwinn grips
Sheet metal is straight and black pins are strong. Original Paint is faded maroon into a brownish tone. I never went to town cleaning this bike and I expect it would cleanup nicely but has a great patina.
Front rim looks to be a legit unstamped flat lobdell correct for early post wars and the rear rim has the same profile but appears newer based on the rear hub (rear hub will need to be serviced. Both rims will clean up brilliantly...shiny chrome is waiting to be revealed. I can almost polish them with my thumb. Ha ha. Seat looks to be a recovered messinger...it's nicely done but cover could be a little tighter.
Only wart I see is a little corrosion on the side of the light cover. Also, there is either some mild pitting on the tip of the front fender and light cover or possibly some paint overspray. It's hardly noticeable but wanted to point that out. It just looks like patina to me.
Find a tank and this bike would be super awesome! Anyway, check the pics for details
Someone asked if the light tray was rotted out. Answer is no. Has some rust of course but looks good. I added a picture.
Asking $850 + Shipping.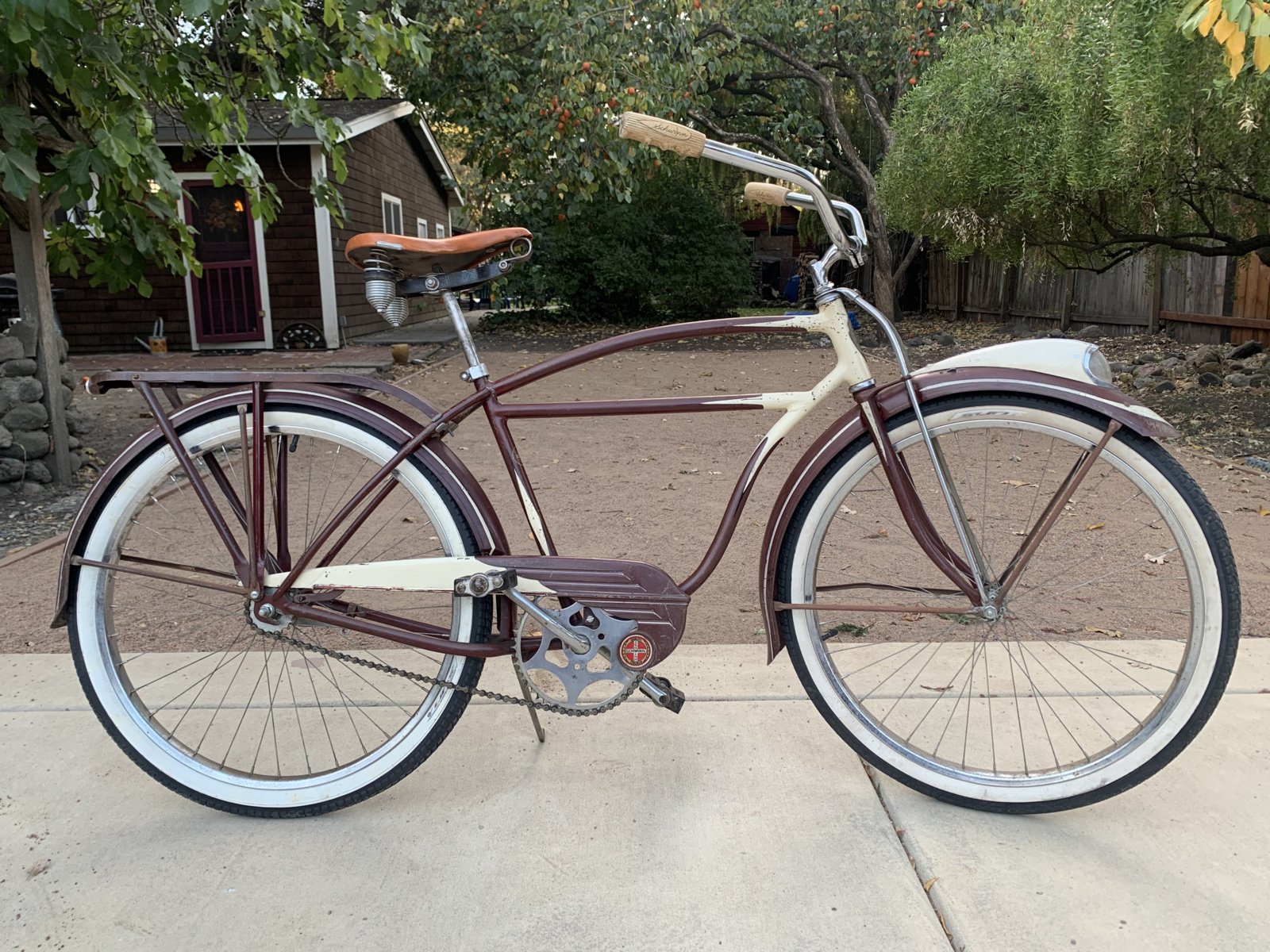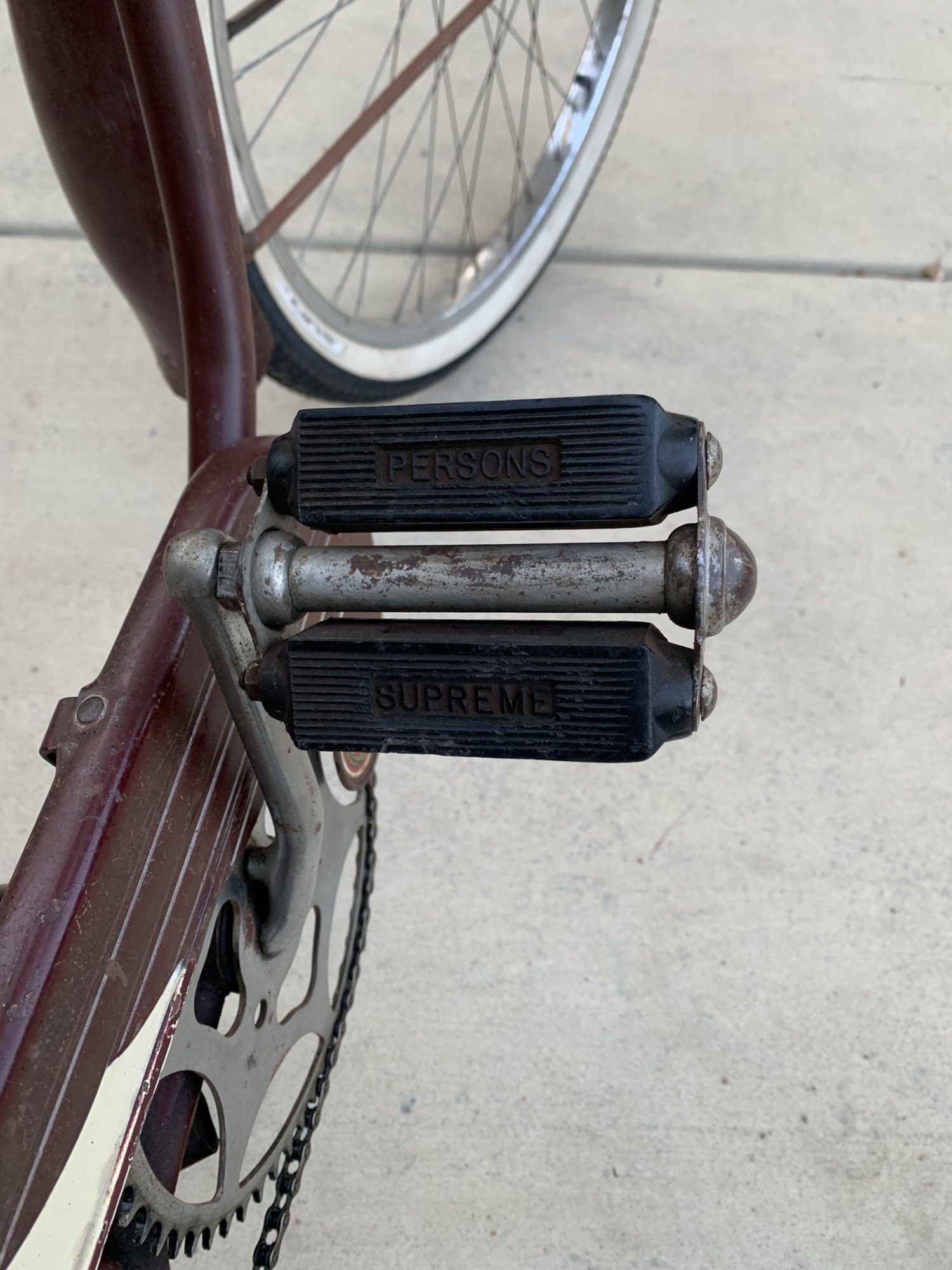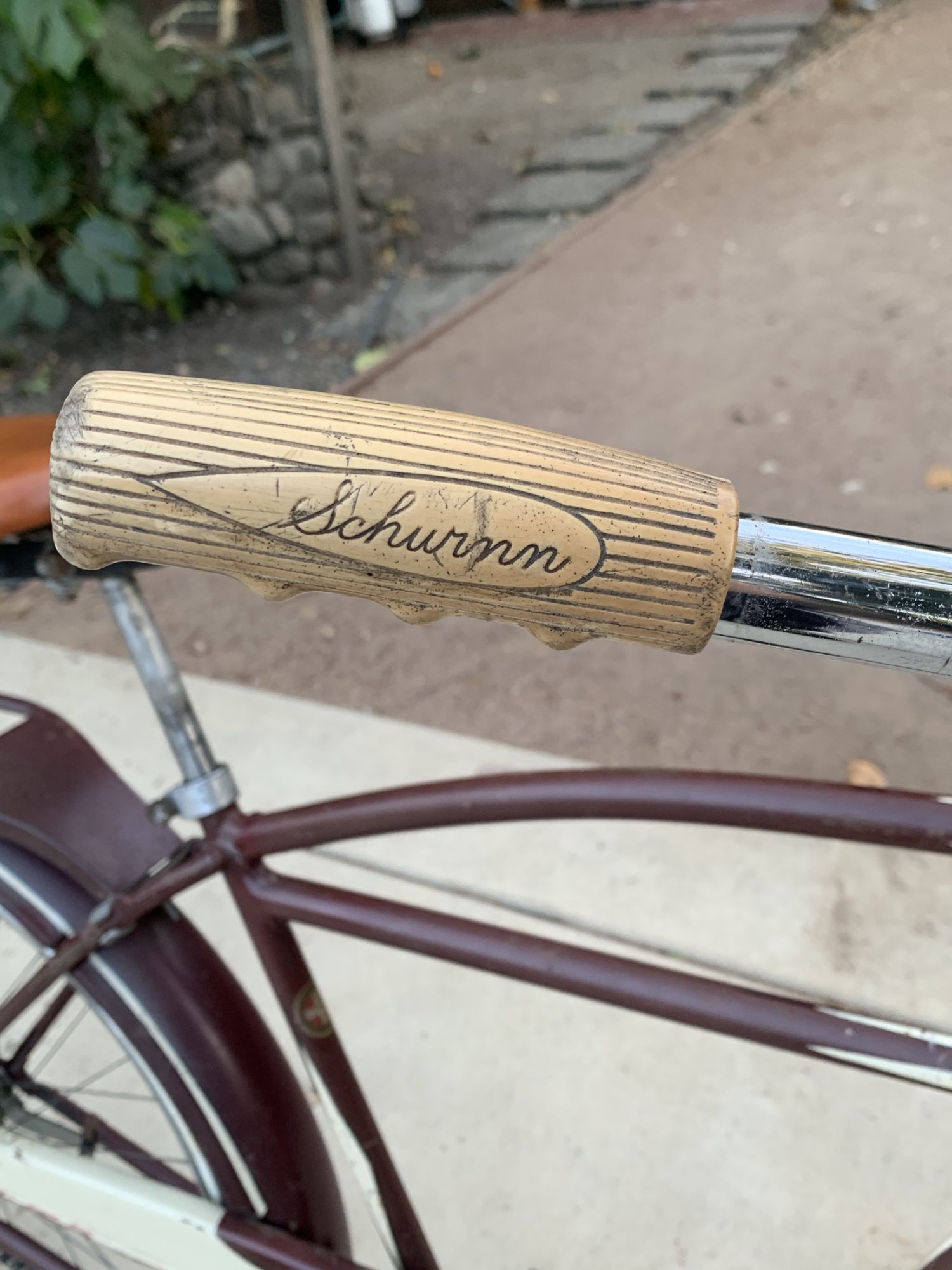 Last edited: