Riding my '38 Deluxe Bluebird
Update: if there isn't interest in most of the parts of this bike I'm going to keep it together. I will keep a list if you want to let me know what you're interested in , but so far I only have interest in the bars and the stem. Thx!
We've been storing this 28" Haverford Lenawee for a few years for a non-collector that was planning to restore it, but they have had a change of plans and life.
They want it sold, so selling as parts. I'm helping them out by listing/packing/shipping. Looks like late teens.
Can sell in any config, just let me know what you're interested in.
If you are local in MN that would be awesome (the less work I have in shipping the happier I am lol
Lenawee Badge $60 shipped. Tho hate to separate badge from frame....see below
Chainguard $68 shipped
Repop wood grips $25 shipped.
Cork grips, not sure of age, some wear, $40 shipped. SOLD
Crank, chainring, and BB bearings $55 shipped
Headset bearings $30 shipped
Seat post (that bracket may need to stay with seat?) $30 shipped
Stem (top nut shown will be removed and sold with head set) $30 shipped
28" drop stand $125 shipped
Drop stand clip $25 shipped
Seat $45 (no it's not $5 lol) shipped
Mens pedals, not sure of age - I need to measure axle, so won't price yet...
Frame, bars, fenders, chain tread tire- I just don't have time to box up big stuff right now, but message if interested.
Would ideally like frame and badge to stay together....
We will have also a set of new Amish wood rims with solid cream tires, with orig teens hubs, laced in with new spokes, lmk if you're interested.
Open to offers.
Paypal as Friends or add 10% as Goods (sorry PP fees and taxes
)
Thx,
Darcie/Nick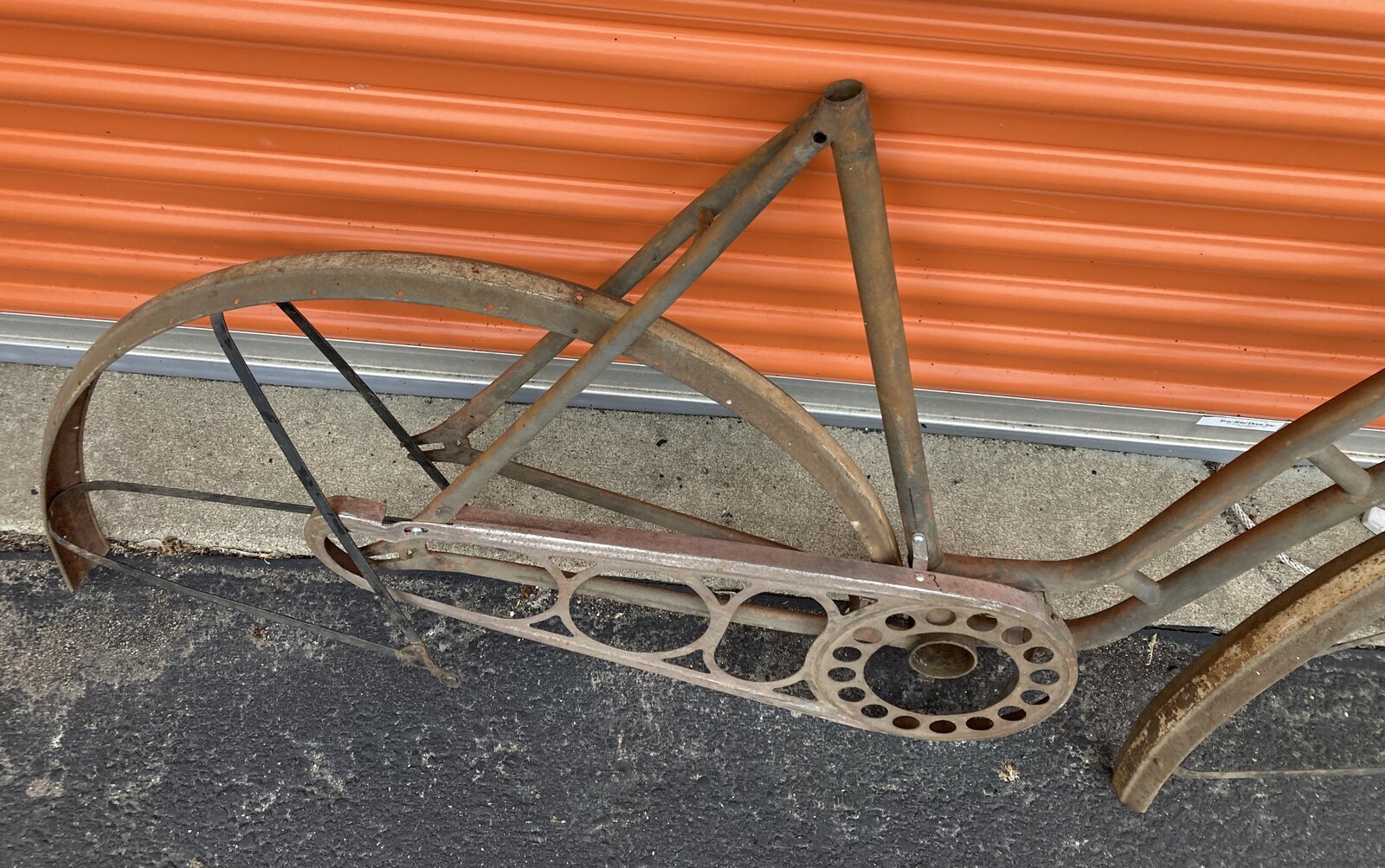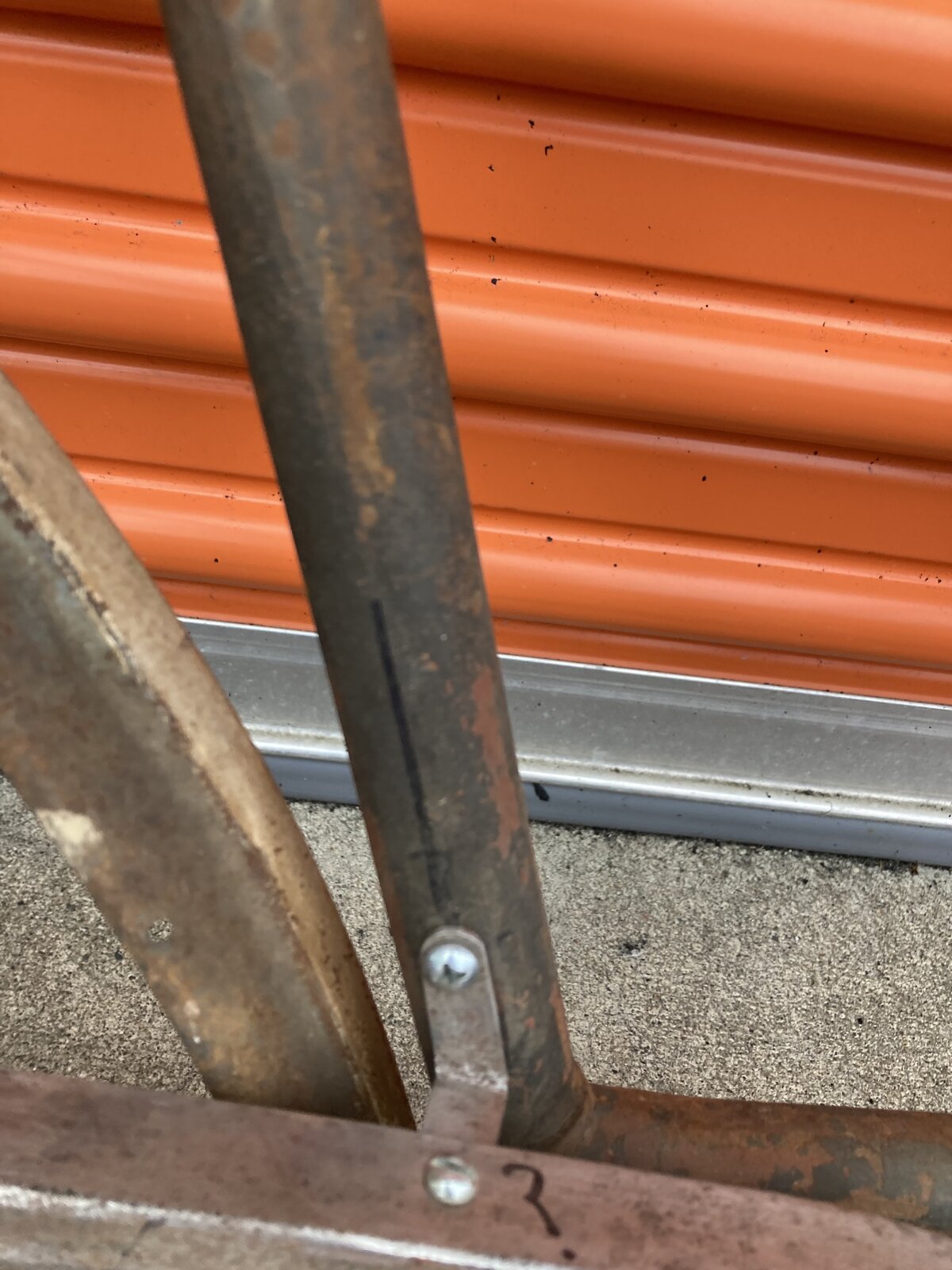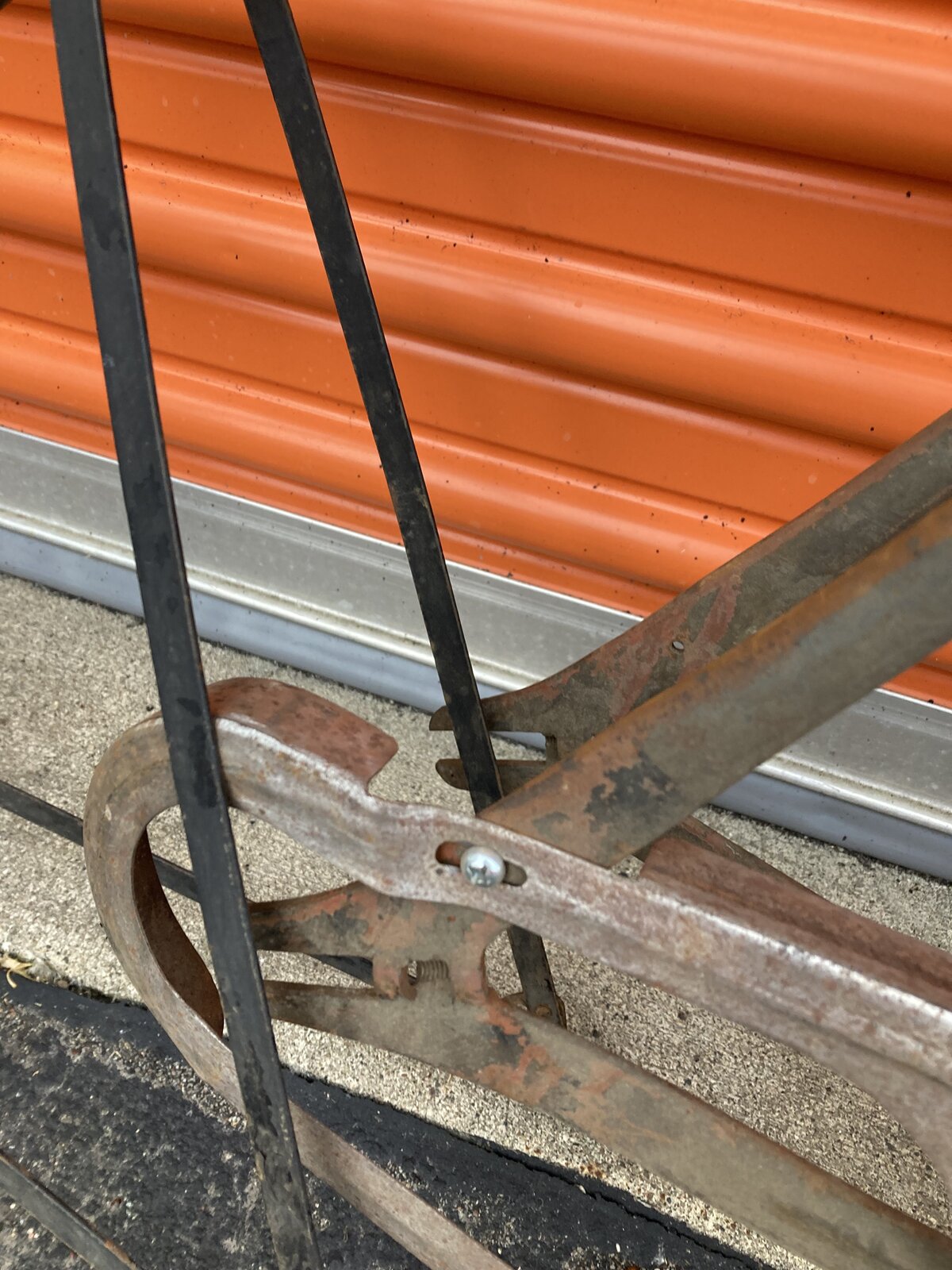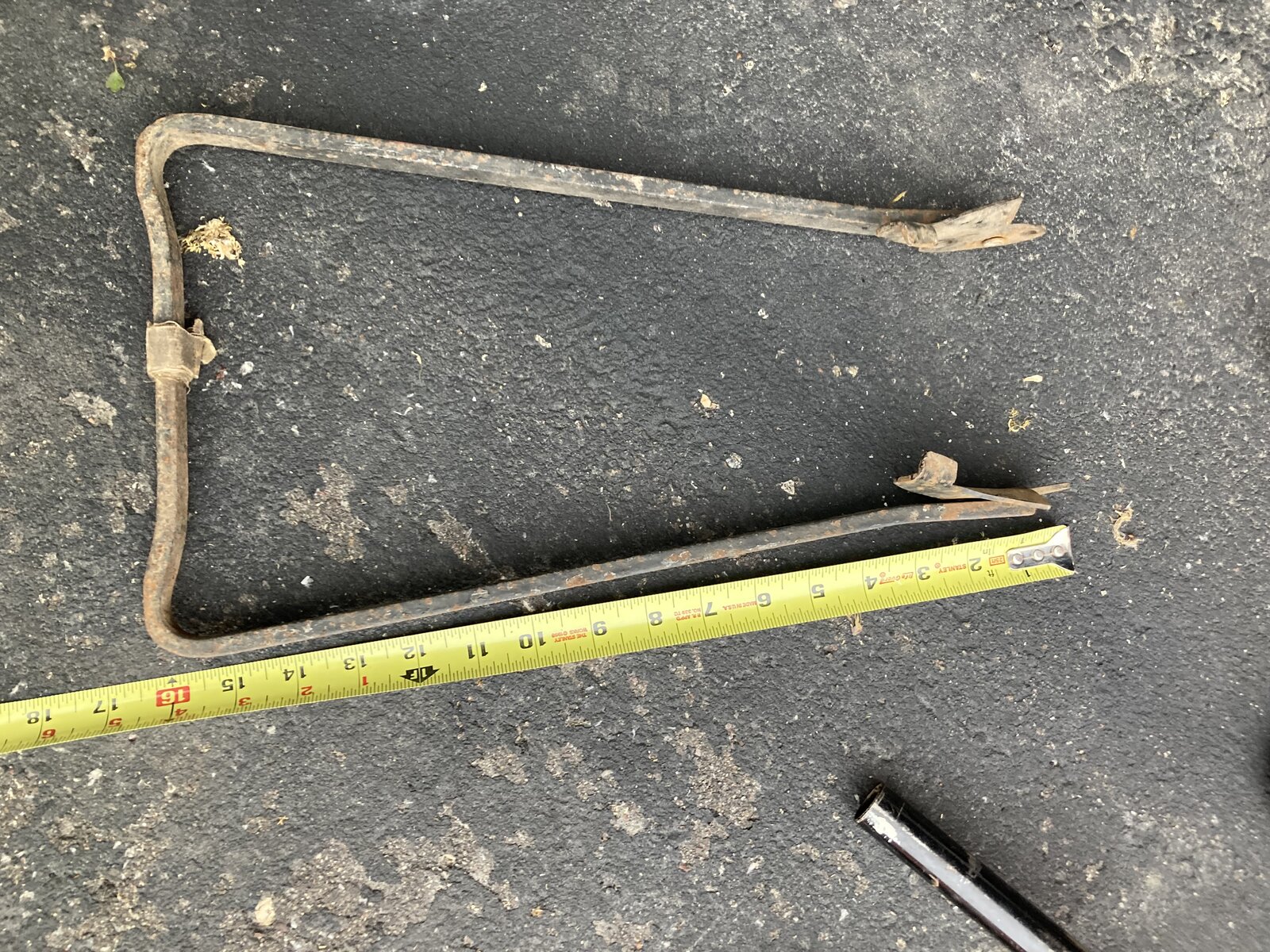 Last edited: