Wore out three sets of tires already!
Moving in a different direction here…
First off, this is a pieced together bike.
The long and challenging search for putting together a 1936 Schwinn Motorbike was completed in about 2 years. Countless inquiries, boxes at my door, and helpful people on the CABE made it happen. The thrill of the chase kept me going. I figured since I didn't have the cash to buy a complete bike at the time I could just piece one together, but in the end I can't justify the total cost of the parts with a restoration which will cost even more time and money. I will be looking for an original paint bike in the future.
This one was mocked up and ridden about 25 miles on different occasions, I can say it rode very nicely. The rear hub likely needs service, as the brake is a bit soft.
All parts will be shipped via BikeFlights or USPS, with tracking information. Quoted costs are to the lower 48 only. Anyone that buys more than one item gets combined shipping when possible. Please send payment: PayPal Friends and Family to
mike@rainbowtoned.com
I can email or text hi-res photos to you if you want more clarity, just let me know.
As Bob likes to say, "Thar she blows!"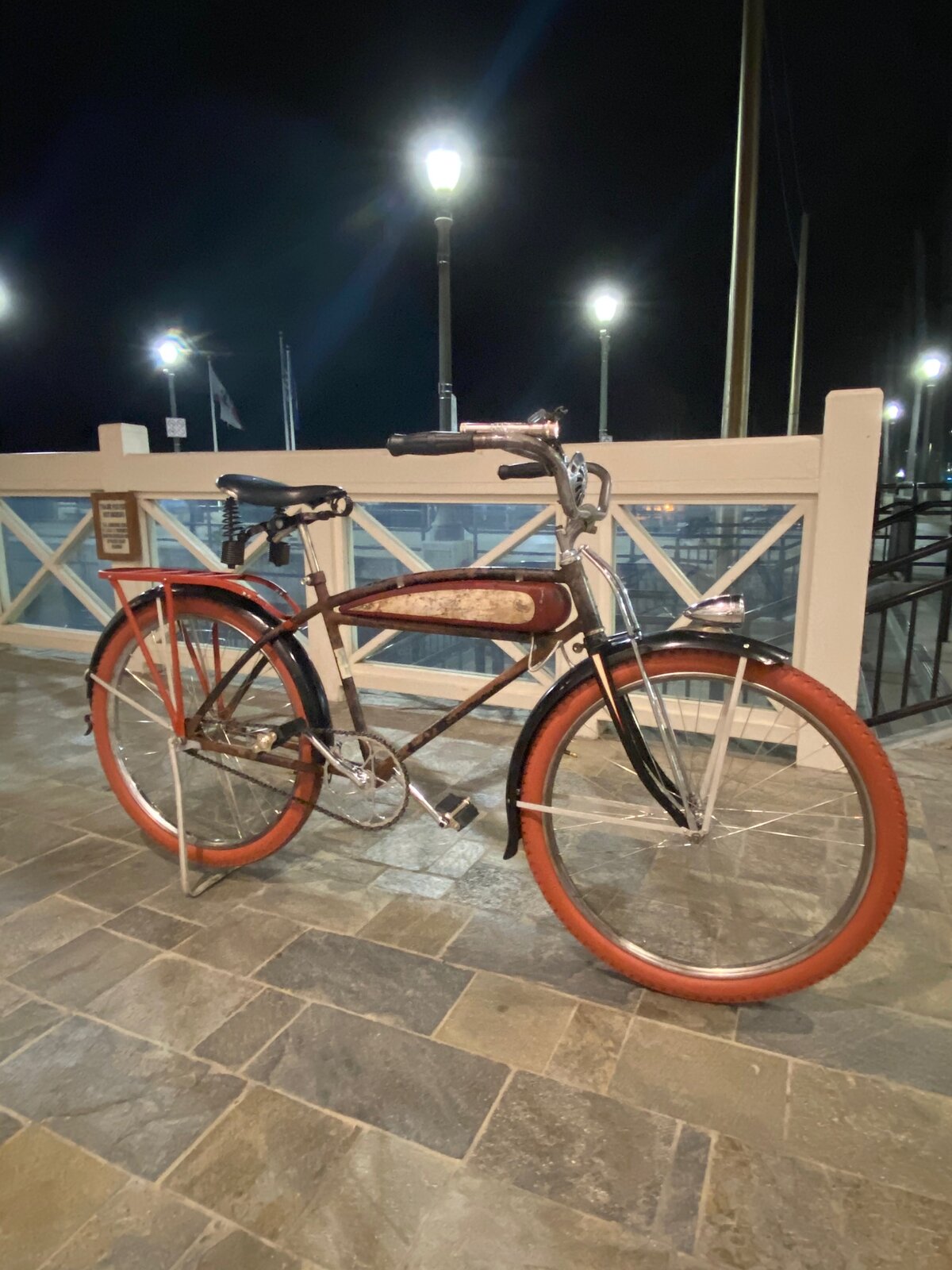 1936 frame, ChiCyCo badged Lasalle – solid and straight with no issues. S/N K 1416 $325.00 + $40.00 shipping

SOLD

1936 one-year-only locking forks - First year of the locking forks. Original Yale/Arnold Schwinn key. Lock functions perfectly, forks have been repainted (some chipping present) and are nice and straight. Threads are perfect. Truss rods w/original chrome, and medium patina. $295.00 + $25.00 shipping
Fenders - I'll keep.
Tank - sold.
Drop center triple-step wheelset with Morrow rear (dated 1933, C4) and New Departure W front hub. Chrome is thin in places but overall very presentable, laced with fresh stainless spokes/nipples. Spin very nicely. $250.00 + $45.00 shipping.

SOLD

Torrington Art Deco neck – A nice example with decent plating. $80.00 + $8.00 shipping
Torrington crossbar handlebars – straight with medium patina, ready to ride. $120.00 + $20.00 shipping

SOLD

Delta Silver Ray – Very nice chrome on this one, with just a tiny bit of peppering, nicer than most originals you come across. Glass lens. Untested. $235.00 + $10.00 shipping SOLD
Delta Gangway horn and (Reproduction) bracket – I applied 3 volts to it a while back and it works! Didn't even adjust it. Missing a couple of perimeter screws. $275.00 + $10.00 shipping
EA Horn Button – (Reproduction) Never even wired, as new. $180.00 shipped
T10 Pedals (Reproduction) – Purchased new for this build but have been ridden. $95.00 shipped
Aerocycle rack – Jaf/Co (Reproduction), extremely well made and true to form, almost always sold out. Jim himself bought the last one I had so he could fill an order. $300.00 + $18.00 shipping
Aerocycle rack – original! Housepaint over factory maroon. Super straight, just missing the frame clamp. Does not seem to have any repairs or problems. $695.00 + $18.00 shipping
Long Spring Messinger Seat – Expertly restored top and chassis by Bob U. Zero blemishes on the top, with some very minor paint loss on a small area on the springs. Very comfortable and ready for your ride. $250.00 + $21.00 shipping

SOLD

Men's cranks/sweetheart sprocket - Re-chromed years ago, very nice plating. Cranks are AS and CO but not dated. Threads are perfect. $110.00 + $15.00 shipping.

SOLD
Click links below to see my other items for sale:
PARTS, EPHEMERA
For Sale: Everything Else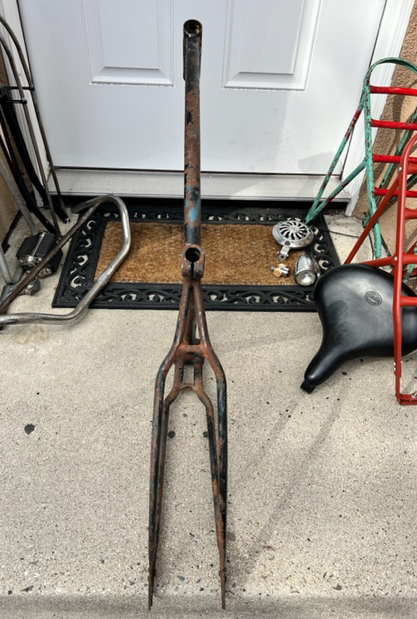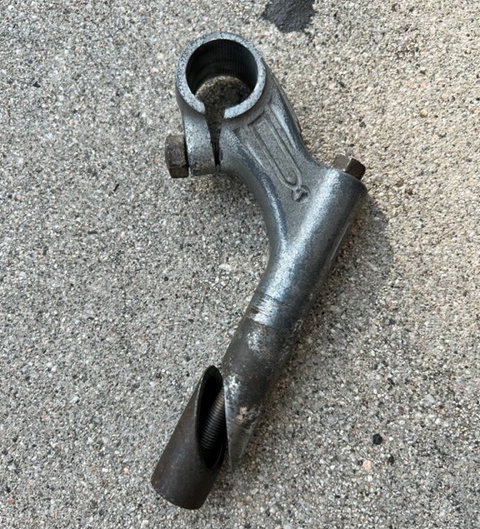 Last edited: