Riding a '38 Autocycle Deluxe
Pretty nice original paint Rollfast V200. Super solid with some wear. Original fork and crank arm were plated about 7/8 years ago. Super cool crossbars with original parade bars. Rollfast scripted lock with key. Fat torpedo light is nice and solid but missing reflector. White grips have cracks and a bit hard. Fenders have some minor dings I'll point out on the pictures. Nice triple step rims with overall good edges. Some minor nicks that can be corrected. Rear tire doesn't hold air, original tires have cracks but still decent.
Will post better pictures tomorrow but you're more than welcome to come check it out. Will need to be serviced as the grease is at least 7 years old.
Comes with rack and Chainguard. Both will have to be repainted to match. Chainguard's bracket will need to be moved to fit the curved down tube.
$2280 plus the ride.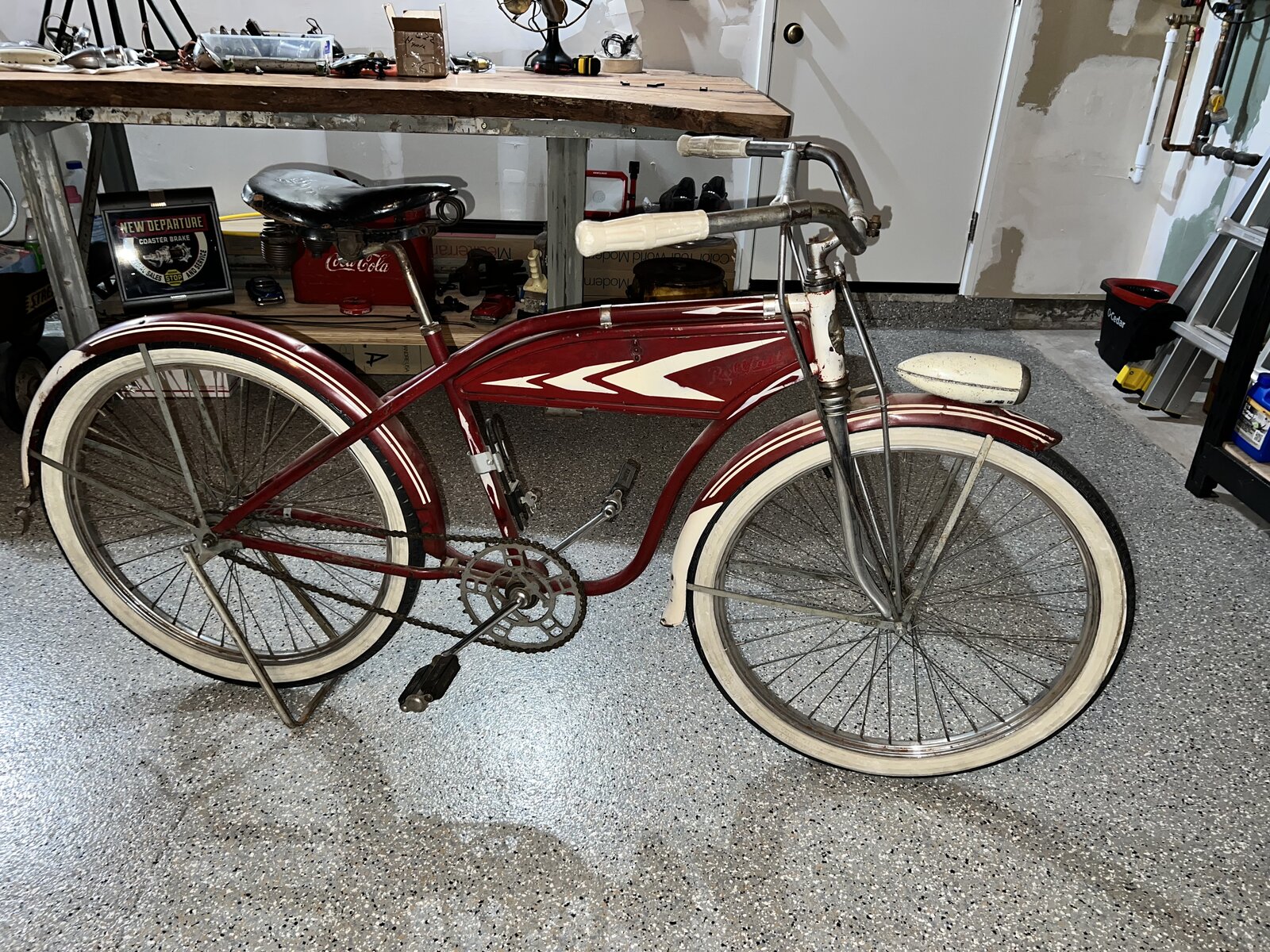 Last edited: