Wore out three sets of tires already!
This is one of Jim's
@JAF/CO
most excellent repop Aerocycle racks, he makes them in small batches and they sell out immediately. I have this one here that is being replaced by an original piece that took me 2 years to find. I bought two and had to wait for both of them to be made. This one is still in it's factory primer as shown, and only mocked up once on this C Model (shown below). Excellent quality on this one. Form, fit and function is simply a home run. Local pick-up is preferred. $350.00 shipped anywhere to the lower 48.
PayPal Friends and Family or personal check only, send PP payment to
mike@rainbowtoned.com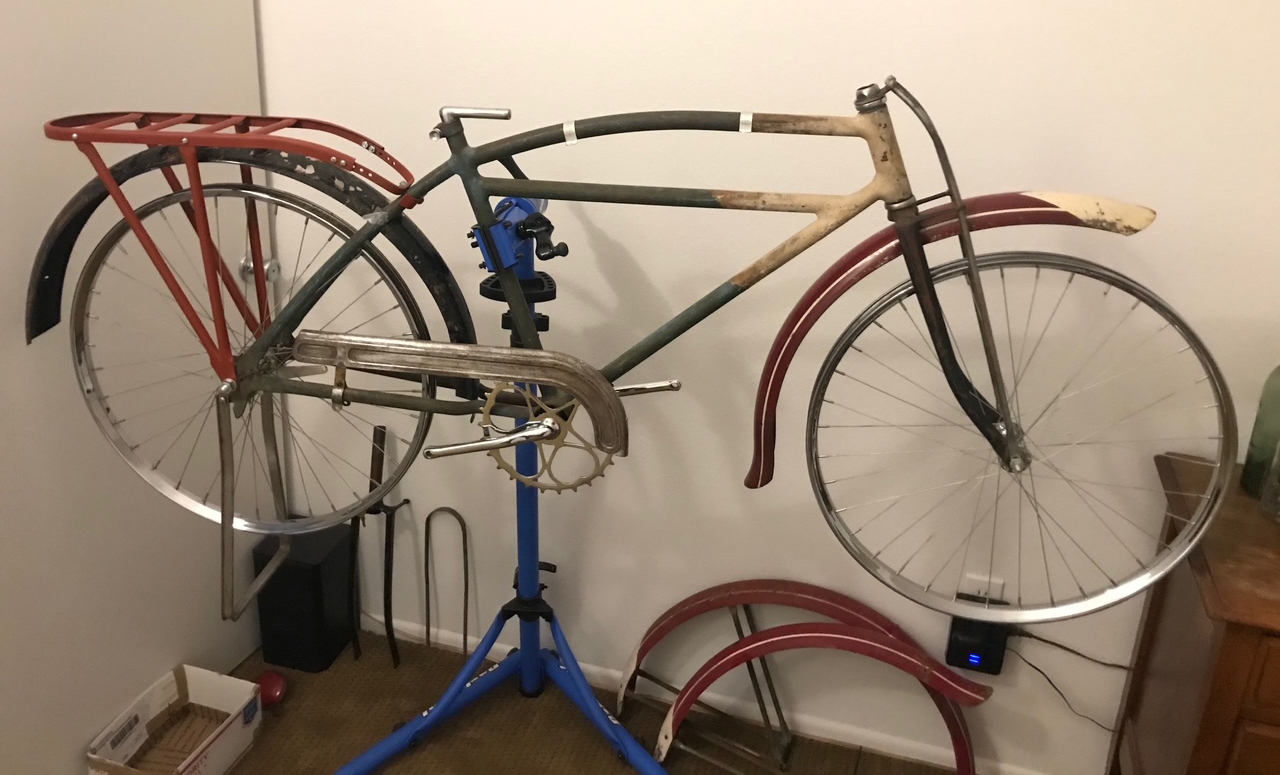 Last edited: