Wore out three sets of tires already!
Sep 30, 2017
705
59
New London, CT, United States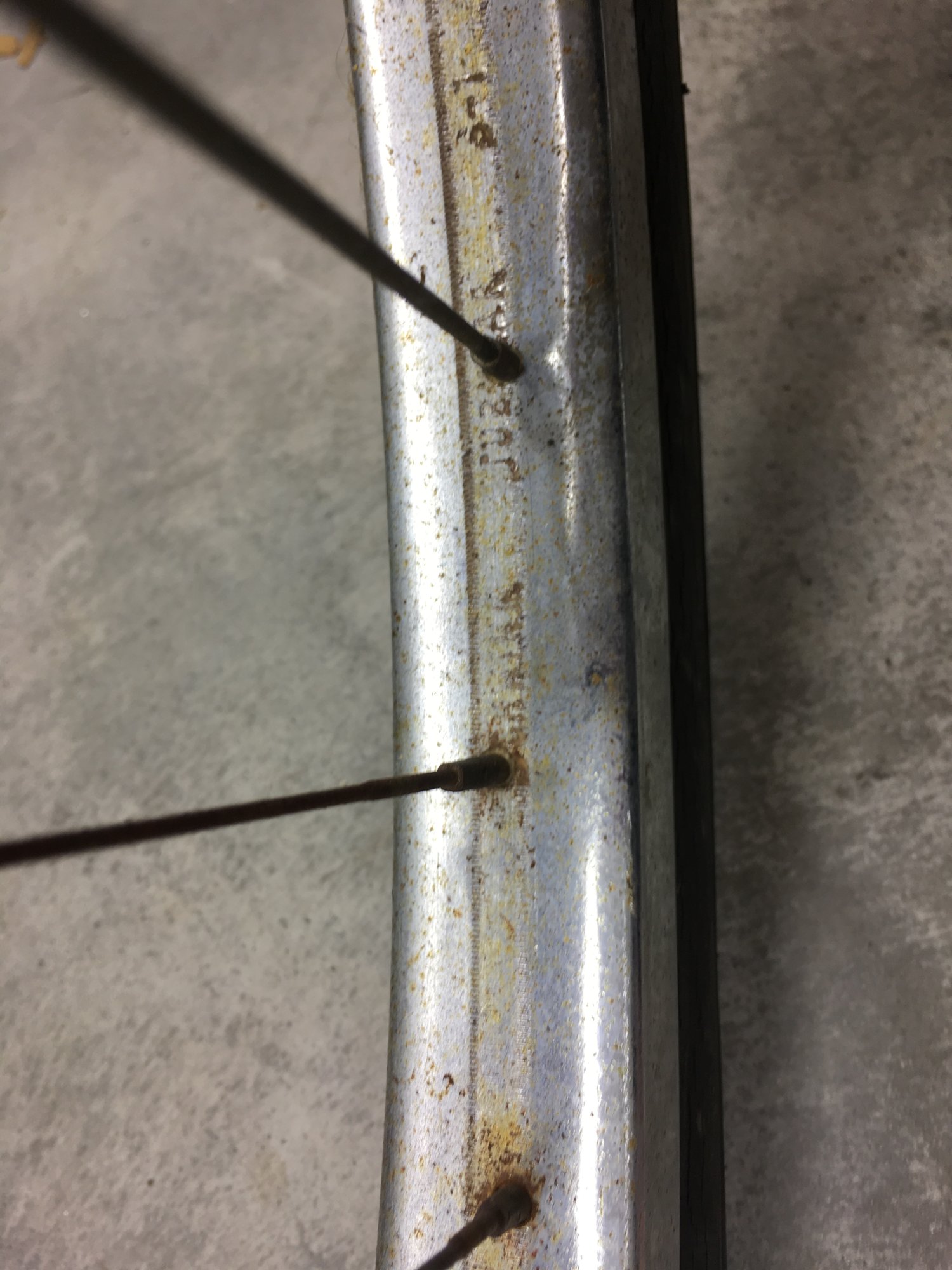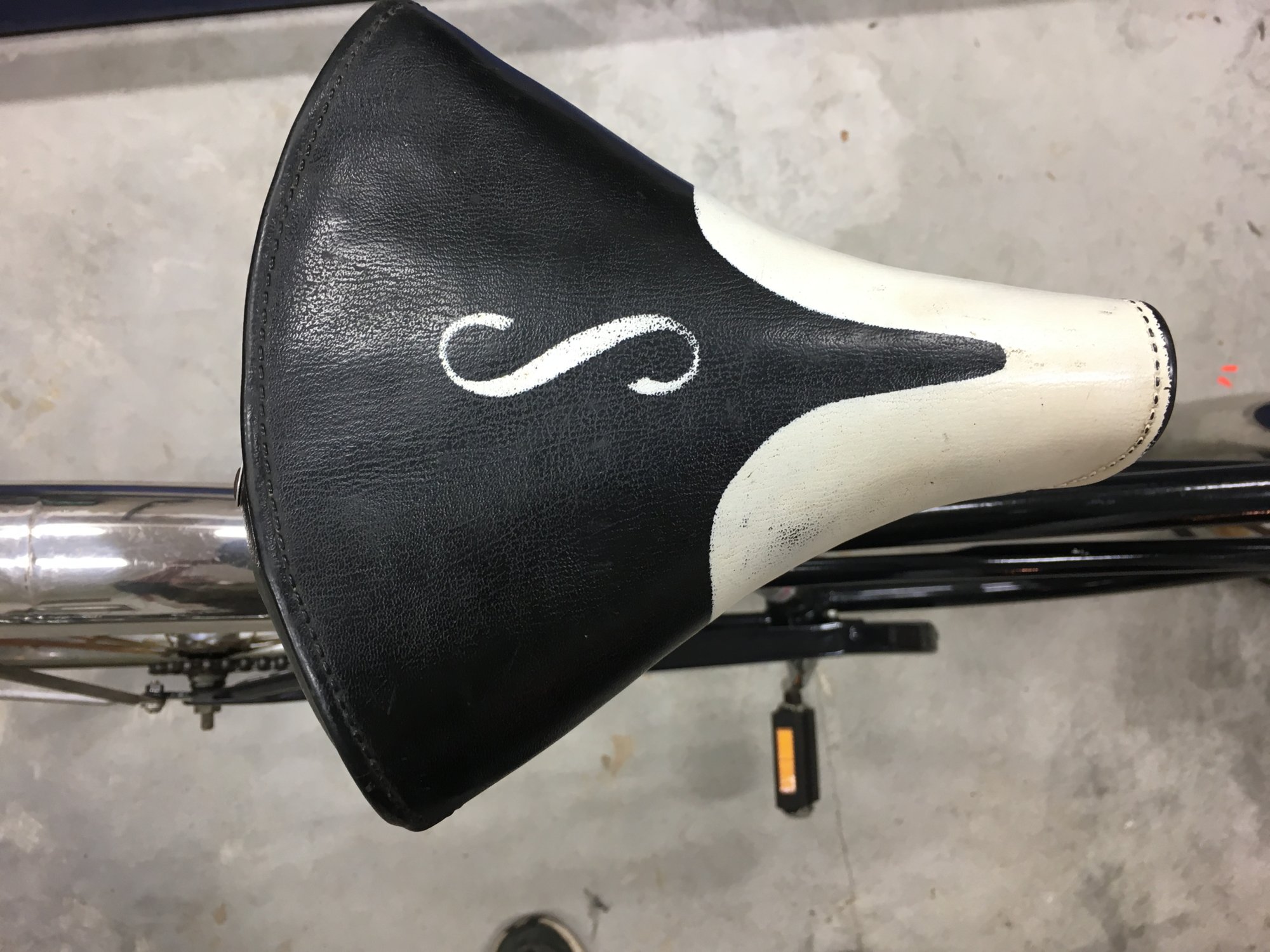 Frame and guard have been powder coasted black. Seat is NOS but has some shelf wear, pedals are union and new, wheels are in need of cleaning and maitenance, fenders are stainless, rear rack is AWOL, but has left a nice mark on the rear fender. Headlight is NOS schwinn, correct for a later year, front rack is original, bars are nice and the "S" reflector housing has a chip. Bike in New London and I expect shipping to be $70-80 via bike flights.