Wore out three sets of tires already!
Two survivors. 1968 Schwinn Slik Chik in Campus Green with a two speed automatic kick back rear wheel, light weight blue band. I purchased the bike with the incorrect front wheel and a beyond restorable seat. Both the seat and front wheel was replaced with the correct ones. The 68 handlebar was also changed with another 68 bar that showed better.
1967 Schwinn 3 speed in Campus Green. This bike when purchased was fenderless, fenders were added and the seat was changed out. I still have the pan and whats left of the top portion of the original seat. Also, air cushioned grips were added.
Both bikes have new tires and are excellent riders. I find bikes, restore them as close to original as possible, and find new owners who appreciate owning a piece of history.
Both bikes $1200
Slik Chik $400
3 speed $800
I will only sell the 3 speed if the Slik Chik sells first. Would like to sell both together.
Thanks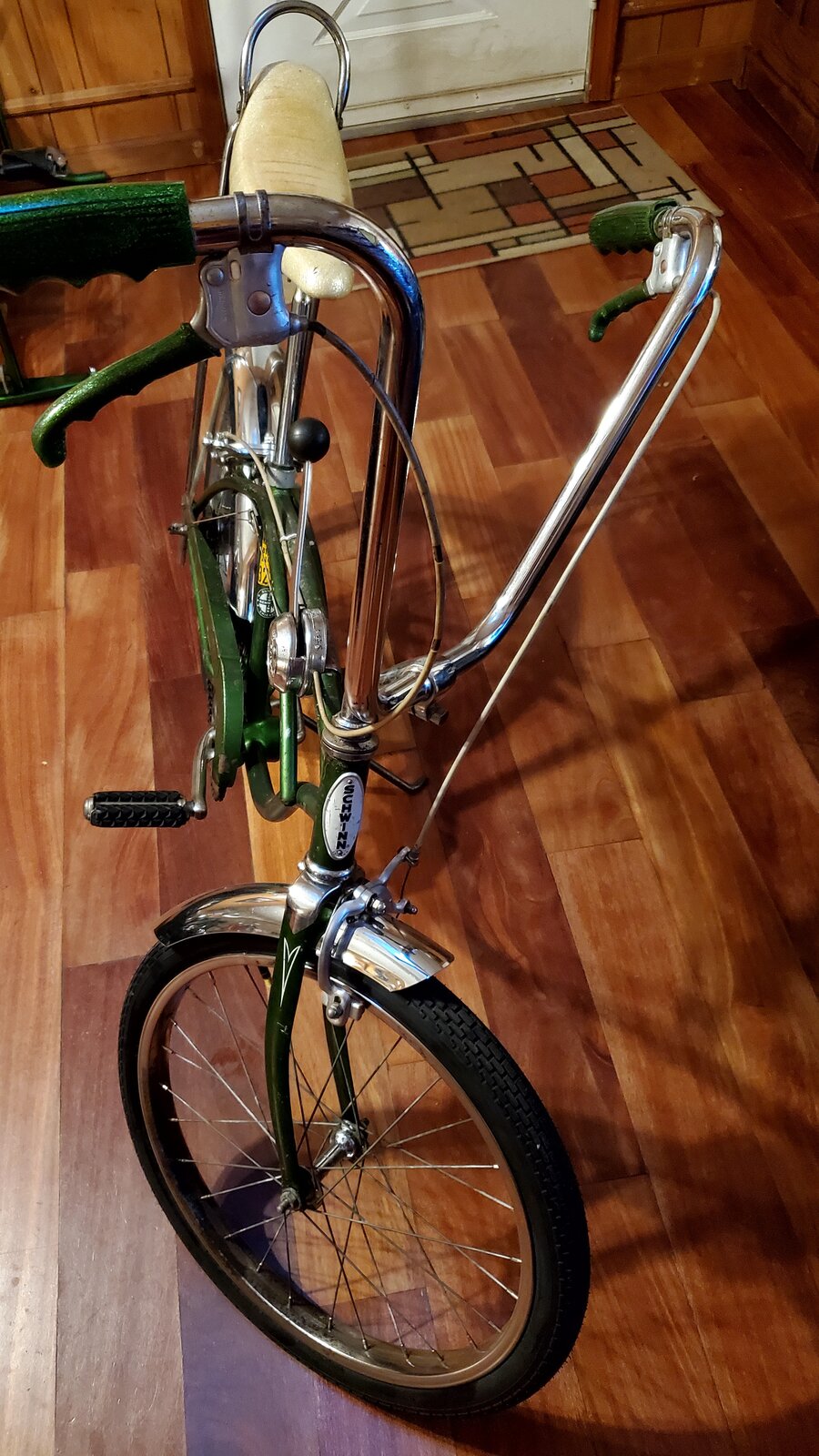 Last edited: