Here we have the perfect Prewar Schwinn Rider. I owned this handsome '37 BC Mod for a decade, and finally sold it so I could pick up another prewar. It gradually scattered among some collector buddies a few years ago, then popped back up as a frameset, here on the CABE ! Had to bring it home. Built it up again, proper. Pulled the parts back together; Jay even had the signboard I made a dozen years ago. Thanks Jay !!
Anyway, way too many bikes around here, so letting it go again. Great to have back for a while . . . Love This Bike.
Original Brown and Tan '37 BC, with the Rare "Flash" Darts. Super Wide Torringtons, Razor Stem w AS bolt, Beautiful old nickel TOC cast bronze New Departure bell, outstanding patina Mesinger saddle w nice supple leather, T10s, decent chrome dropcenters, matching Continental Super Balloons. It all fits together like an old familiar glove. I'm already missing it, again. Please check out the photos carefully, as they tell the story.
First 975 + ship
Paypal F&F, please.
Please use direct email:
tocatahula@sbcglobal.net
First to reply gets it !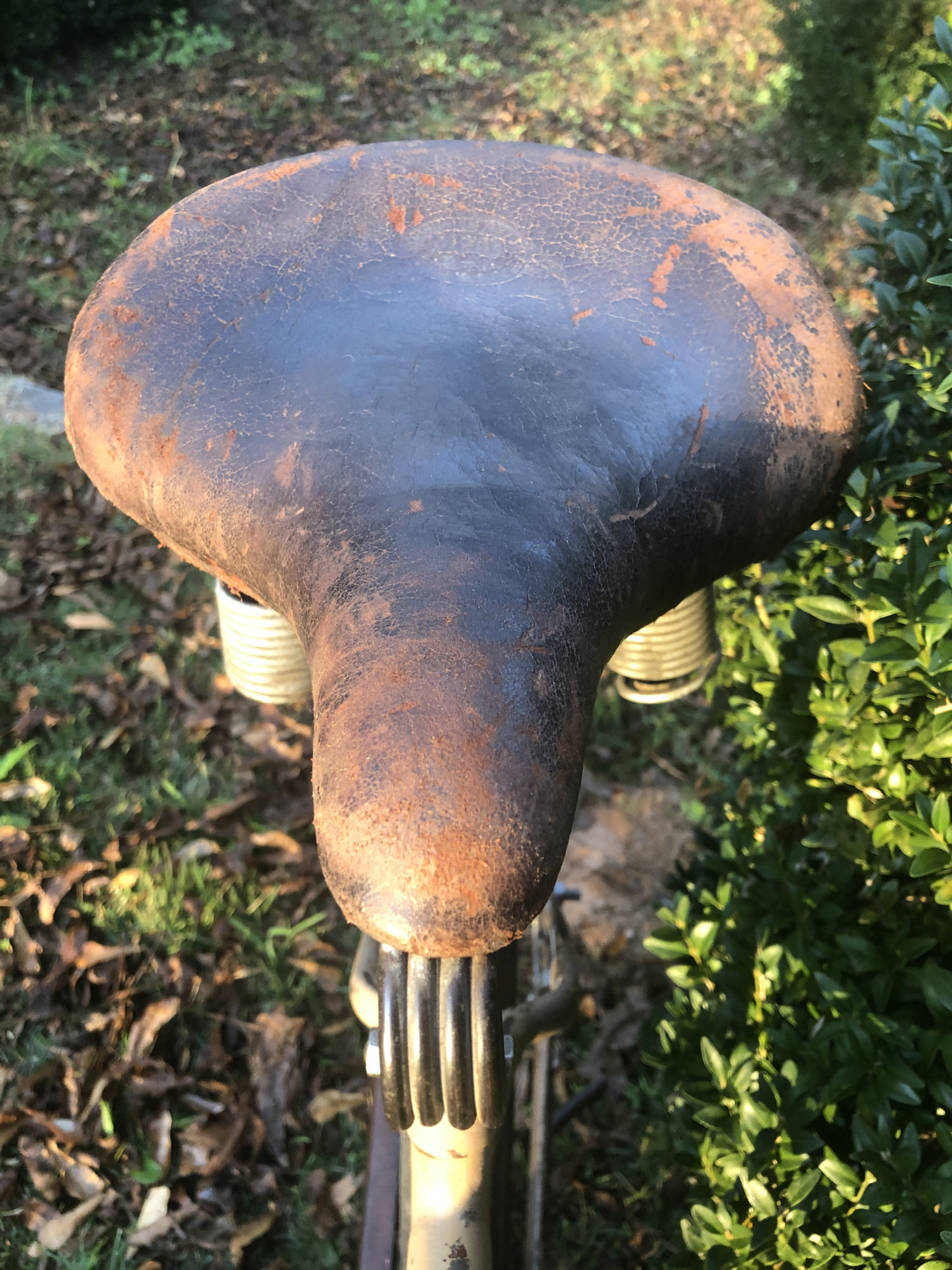 This one is definitely Buddy Approved
Last edited: