Wore out three sets of tires already!
I had this for sale a couple months ago but it didn't sell so we'll try it again. All sheet metal on this bike is extremely straight and there is no rust and never touched up. I have the pedals and the drop stand. I understand the rear carrier is correct for a pre-war EZ Speed C model. This bike would be a good candidate for the more common pre-war 9 hole carrier often found on the later C models.
Note: There is a verified history on the CABE that this was a Schwinn Z model used as a promotional product.
It will be difficult to duplicate this pre-war Schwinn bike for my wanting price. Only ship in the lower 48. Add $150.00 east of the Mississippi or add $175.00 west of the Mississippi.
Dave Laidacker
570-220-9523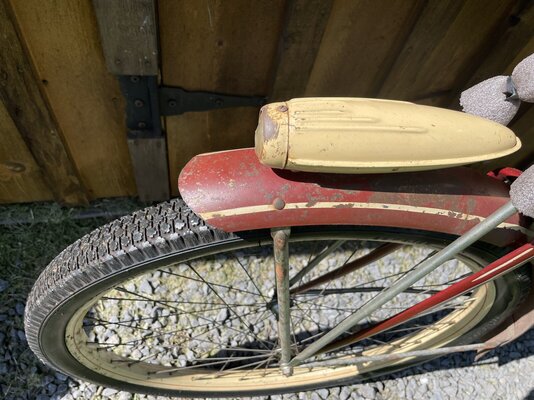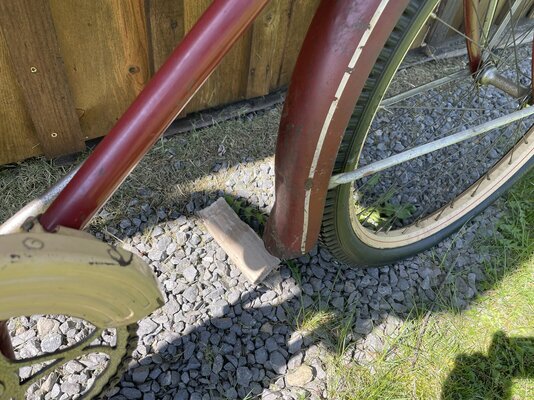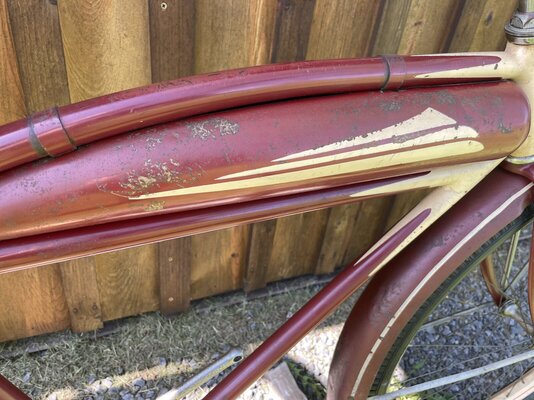 Last edited: