Riding a '38 Autocycle Deluxe
For sale is this attractive tall frame 1960s Schwinn Racer 3-speed. Bike was totally gone over in 2020. All bearings have been cleaned and re-lubricated. Paint is in good shape with matching touch-up here and there. Hubs have been cleaned, adjusted, and lubricated. New brake cables/housings and transmission cable/housing. Kickstand has been disassembled, cleaned, lubricated, and tightened with new wear pin and spring pin. New SRAM nickel plated chain. 46-tooth Schwinn sprocket, new Sturmey 22 tooth rear cog. Excellent chrome all around. 1960s era thatch weave pattern bell. Retro front and rear LED lights work nicely - solid beam and hazard flashers. Good condition Schwinn matching saddle. Schwinn-approved waffle pedals. New Kenda white wall tires. New brake pads. Black Schwinn grips in excellent shape. This is a beautiful example of a classic Schwinn three speed with the difficulty-to-find tall frame.
Reduced to $325.
Pick up in Litchfield, Conn., or buyer can pay for shipping to the lower 48 states.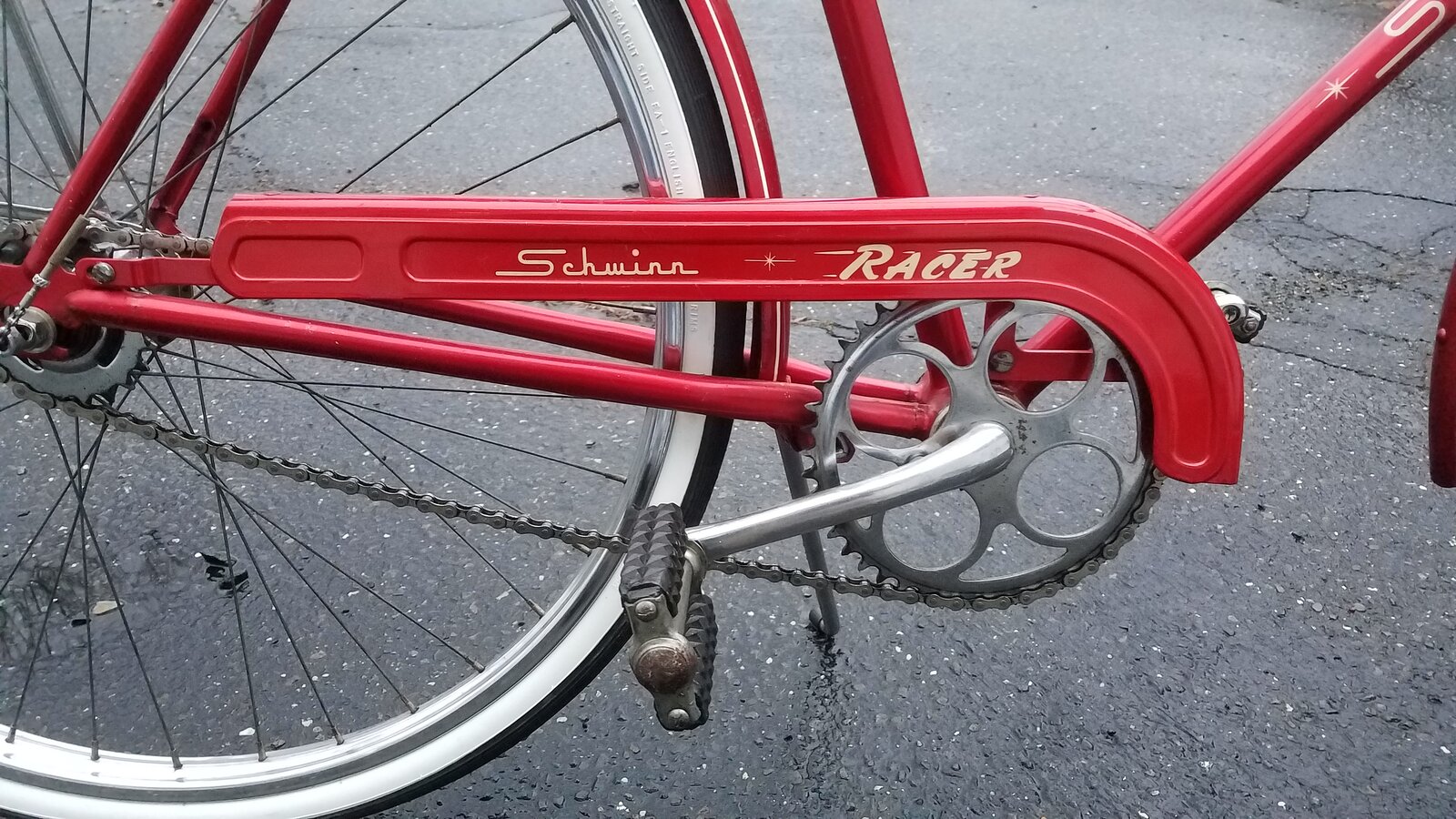 Last edited: