Riding a '38 Autocycle Deluxe
NOTE--- please follow through on your commitment to
purchase items posted in the the 'for sale section'...
Especially when the seller is going out of their way
to accommodate you and you have confirmed your intent.
Parts are now on ebay for bids.
54' Phantom frame...sound and solid, someone rechromed the kickstand...
comes with badge, AS clamp and locking cup with crank and sprocket...
good starter.
175.00 plus the ride

bobcycles@aol.com
or PM here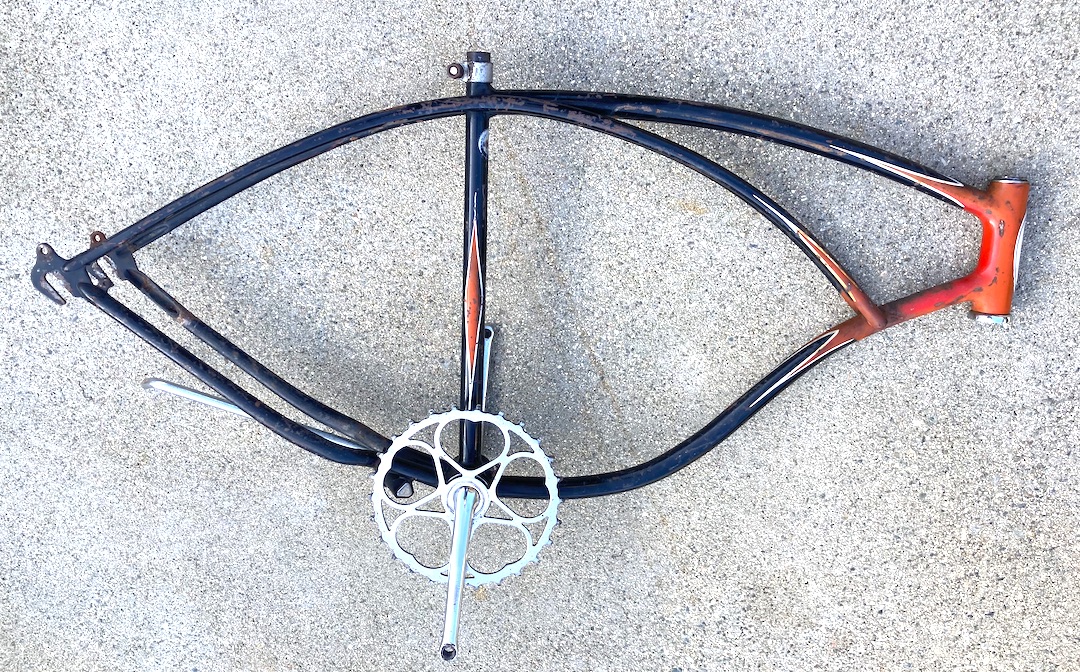 Excellent Schwinn Phantom fork, looks to have had all the chrome redone / rechromed...
lock works perfectly...comes complete with cup and headset, bearings etc.

185.00 plus the ride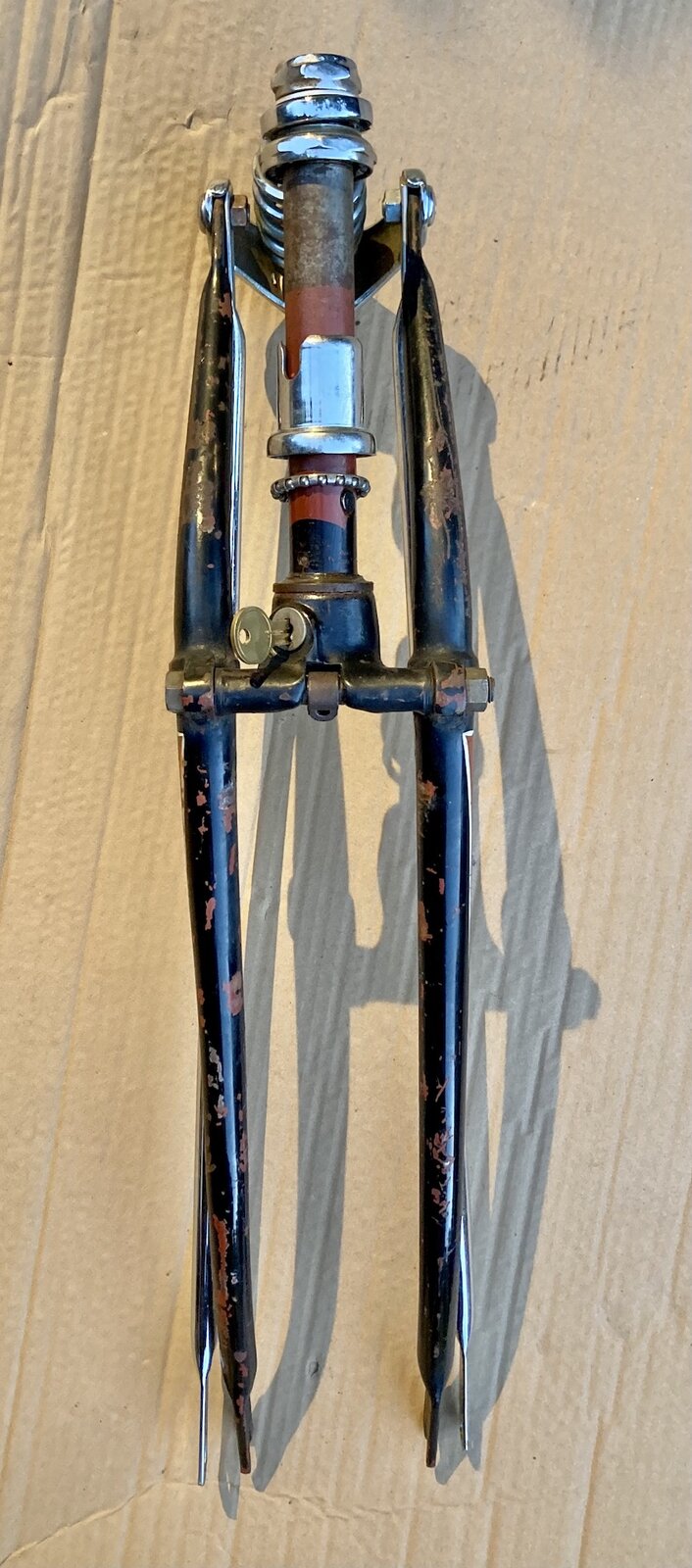 Decent original chrome Phantom rear fender...some chrome loss on an area
at the bottom of the rear flair one side, overall pretty good orig chrome...
comes with a patina 95' Anniversary repro 3" deluxe reflector appears to be
glass lens. Nice piece to a puzzle if your bike needs the back fender.
85.00 plus the ride.
espec
Last edited: