Hi everyone,
My dad passed away recently, and left me this beautiful 1950 Monark Super Deluxe. It was fully restored with all original parts found over years on sites like eBay, etc.
I'm hoping to sell it because I am just back for a week or so taking care of his estate before I fly back home and I don't have space for it as I'm taking other sentimental things with me and the cost is already high. (Out of U.S.)
Definitely realistic and open to pricing based on circumstances. Thanks so much in advance!
Would start with a opening bid of $1500 plus shipping costs. Depending on offers, shipping is negotiable.
I can be reached any time by phone at 949-310-2848.
Josh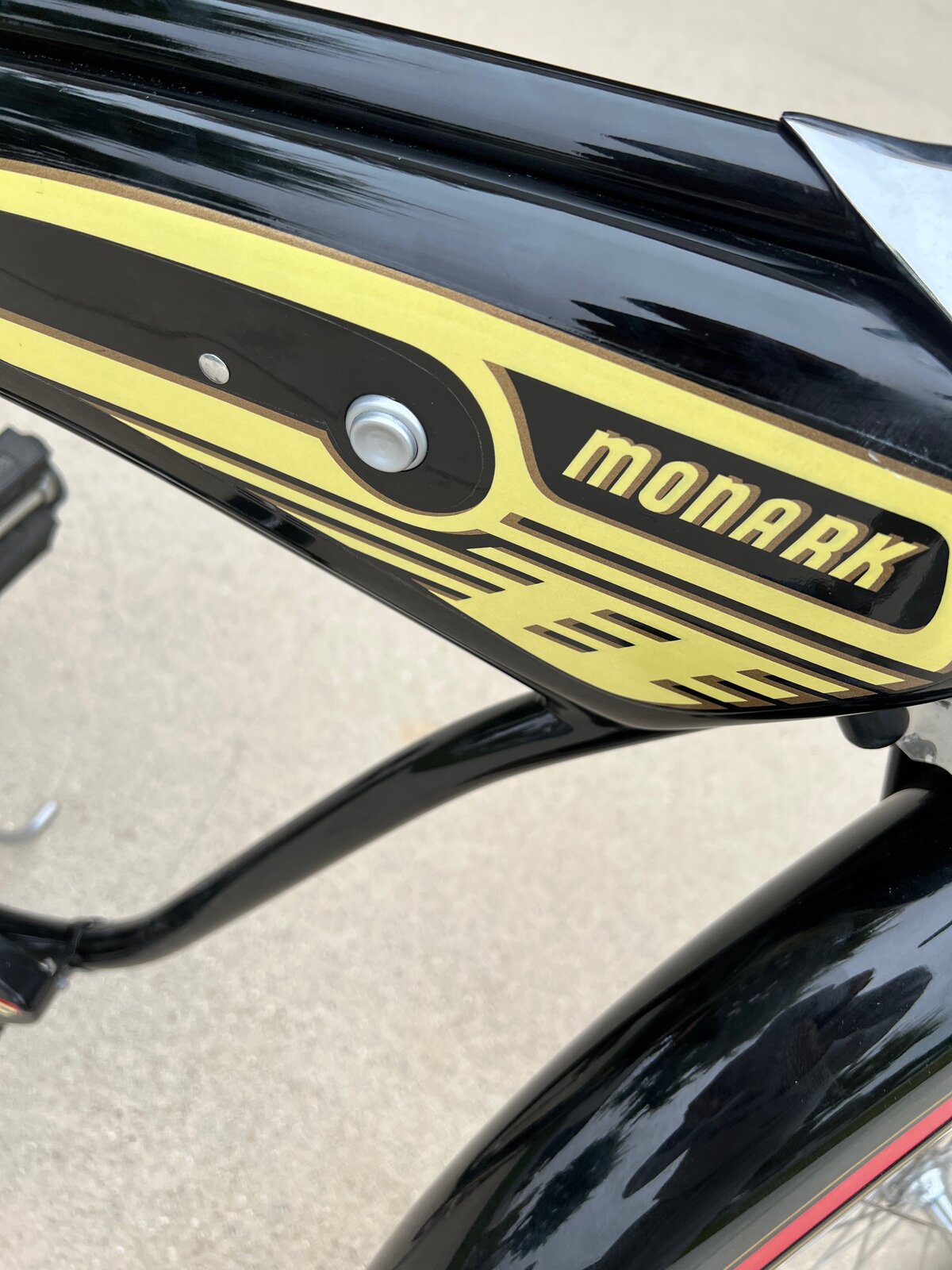 Last edited: