Riding a '38 Autocycle Deluxe
Later version of the Phantom saddle also found on Schwinn CycleTruck and Wasp plus others I would imagine. Seat
shows no signs of ever being mounted or used. Don't see many in this condition, nice enough for your mint
original or even restored bike.
200.00 shipped!


bobcycles@aol.com
or PM Here
EARLY SADDLE SOLD-----
Incredible survivor roughly 100 year old MOTOBIKE saddle with the tool bag loops. This is about
a 8 out of 10 for the age. Full size mens seat, cannot find a mfg possibly Troxel? or Mesinger? Not
positive. Overall super condition...a few Seat post dings in the pan underneath and a small area
of under leather has pulled away from the rivets on the underside of the pan, minor stuff when
we have something of this age.
275.00 shipped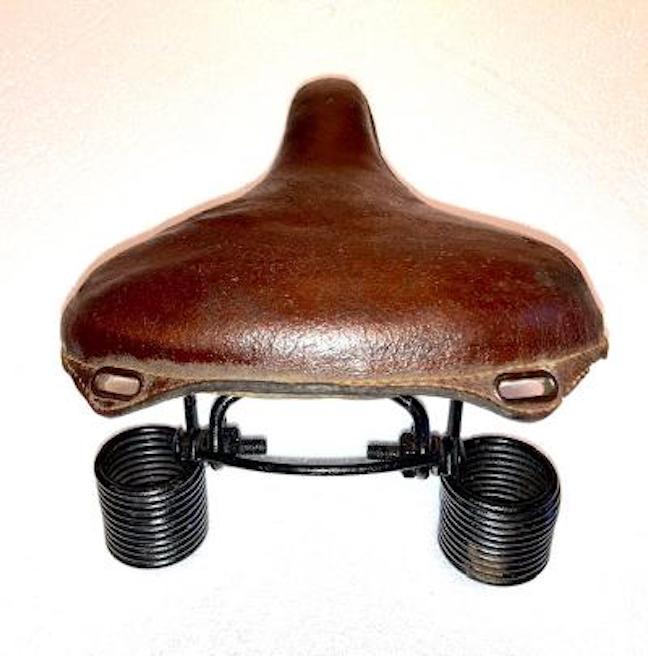 Last edited: