I have over 500 ORIGINAL TOC CATALOGS, ADVERISING FLYERS, PAMPLETS, ADVANCE ADVERTISEMENTS, ETC along with earlier era hard tire safety, cushion tire safety, high wheel penny farthing catalogs as well.
There are ALSO SOON TO BE LISTED catalogs from BICYCLE SUPPORT MANUFACTURING COMPANIES covering their brand products of: Saddles, Shoes, Tires, Inner Tubes, Chains, Frames, Frame Lugs, Handlebars, Rims, Hubs, Spokes, and just about anything related to the manufacture of bicycles in the high wheel, hard tire safety and TOC safety eras.
These amount of catalogs cover well known and obscure brands made both in America, Canada and Europe.
I have received A LOT of "Want Lists" from collectors and will be answering you all soon in the order you contacted me to be fair.
If you email me I can send you a PDF to view a current list of what I have organized so far and I will keep this list current and remove sold catalogs as they sell.
Again, If there is anything you are looking for, please email me for the PDF and include your phone number.
Go over the list a few times as things pop out to your surprise.
A lot of literature here!
Prices will range from $100 to $400 depending on condition and rarity of catalog or book but mostly all are in VERY GOOD to NEAR MINT condition.
Thank you,
Mike Cates, CA.
(760) 473-6201 NO TEXTS - JUST VOICE CALLS/MESSAGES ONLY
OR EMAIL ME:
cates0321@hotmail.com
Interesting catalogs like the 1893 SMALLEYS bicycles and in particular, the Smalley track racer called "THE BUCK" showing how low a track racer would be when mounted on this obscure design bicycle. Interesting how the handlebars attach at the sides of the front fork crown to get the leverage ratio lower and be stiffer being mounted directly to the front fork. I love their Greeting page where they acknowledge this racer as Something New from them. YES THIS CATALOG IS STILL FOR SALE as well as all the hundreds not shown.
Here are photos of just a breadth of catalogs I have for sale that are just too numerous to photograph and post here. It truly is a library of rare catalogs.
I MAY HAVE WHAT YOU NEED SO EMAIL ME FROM YOUR PERSONAL EMAIL ADDRESS AND I CAN SEND YOU A CURRENT PDF SHOWING CATALOGS THAT ARE STILL AVAILABLE.
THANK YOU.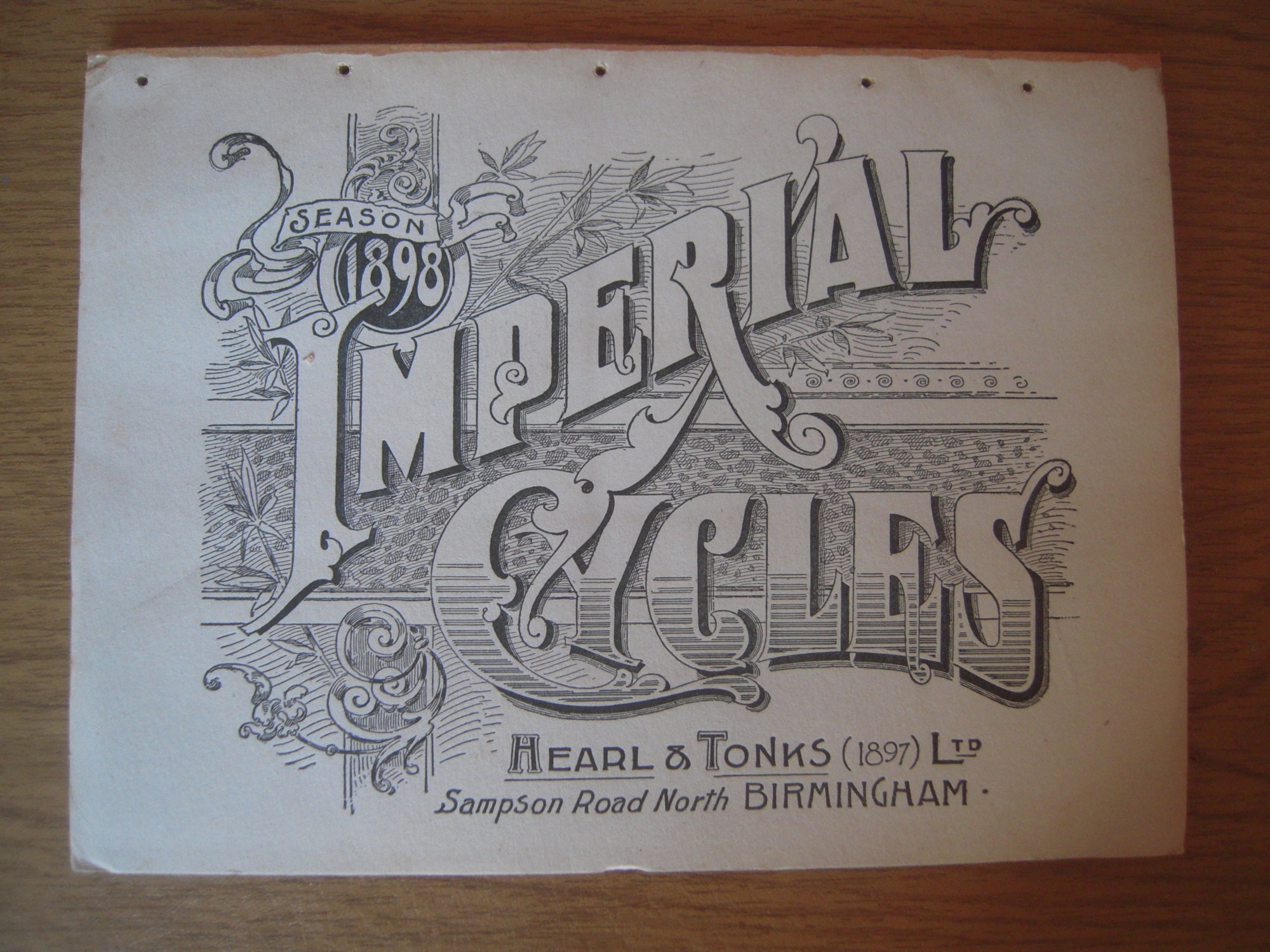 Last edited: