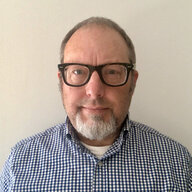 Wore out three sets of tires already!
Dec 31, 2010
830
Newburyport, MA
Howdy folks... Once again I call upon the collective brain trust of the CABE to help me solve a mystery. In this case, it's a TOC 24" racer that's badged Iver Johnson (although clearly not an Iver Johnson). What I know of the bicycle is that I bought it out of a barn in New Hampshire where it had been sitting since the 60s. The previous owner had won it and some other TOC parts at a farm auction and was going to outfit the bike for his son, but time got away from him and his son quickly outgrew the bike. The original paint appears to be red. The Iver Johnson badge doesn't quite fit with the very bottom tip folded under. In the pictures below I've tried to highlight the key spots in the hopes of getting a positive i.d.. I've done some comparison to
@hoofhearted
Patric's 24" Hendee Indian Special Racer and there are both similarities and differences. The fork and chain adjusters appear to be identical. The headset bearing cups are different, but the angled nature of mine is a Hendee trademark I believe. The seat stays have a different profile from Patric's. Anyhow, any and all help is appreciated and additional photos can be provided upon request. Thanks in advance!
-Lester