Wore out three sets of tires already!
For sale here is a Morrow parts box in excellent condition. I have had it since 2004 and it is time for a new home. When I got it my good friend, a prominent collector, said it is likely the finest one in the country. The paint and overall condition is amazing, I think it has been kept indoors (not in a shop environment) it's whole life.
The original paint is vibrant, thick, glossy and reflective, with a few scratches on the front graphic as shown, and light wear and tear on all sides with drawer wear seen on the bottom of the drawers. I have done nothing to it but dust it off; never waxed it or even cleaned it. I think it would look amazing if the next owner gave it a light rub with some Meguiar's Fine Cut Cleaner or similar low grit polish. I emptied the drawers that have been occupied with my favorite goodies for the last 18 years, but did not wipe them clean.
Measures approximately 24 1/4" x 11" tall by 12" deep. I have never seen another Schwinn, New Departure or Morrow box in this condition. Will make a fine addition to your indoor bicycle shrine.
$600.00 + $40.00 shipping to lower 48 only. If you are close to the West Coast then it should be less. I provide refunds to any shipping over-payments as many here can attest. This one will be carefully packed for shipment.
Box will be shipped via BikeFlights or USPS, with tracking information. Please send payment: PayPal Friends and Family to
mike@rainbowtoned.com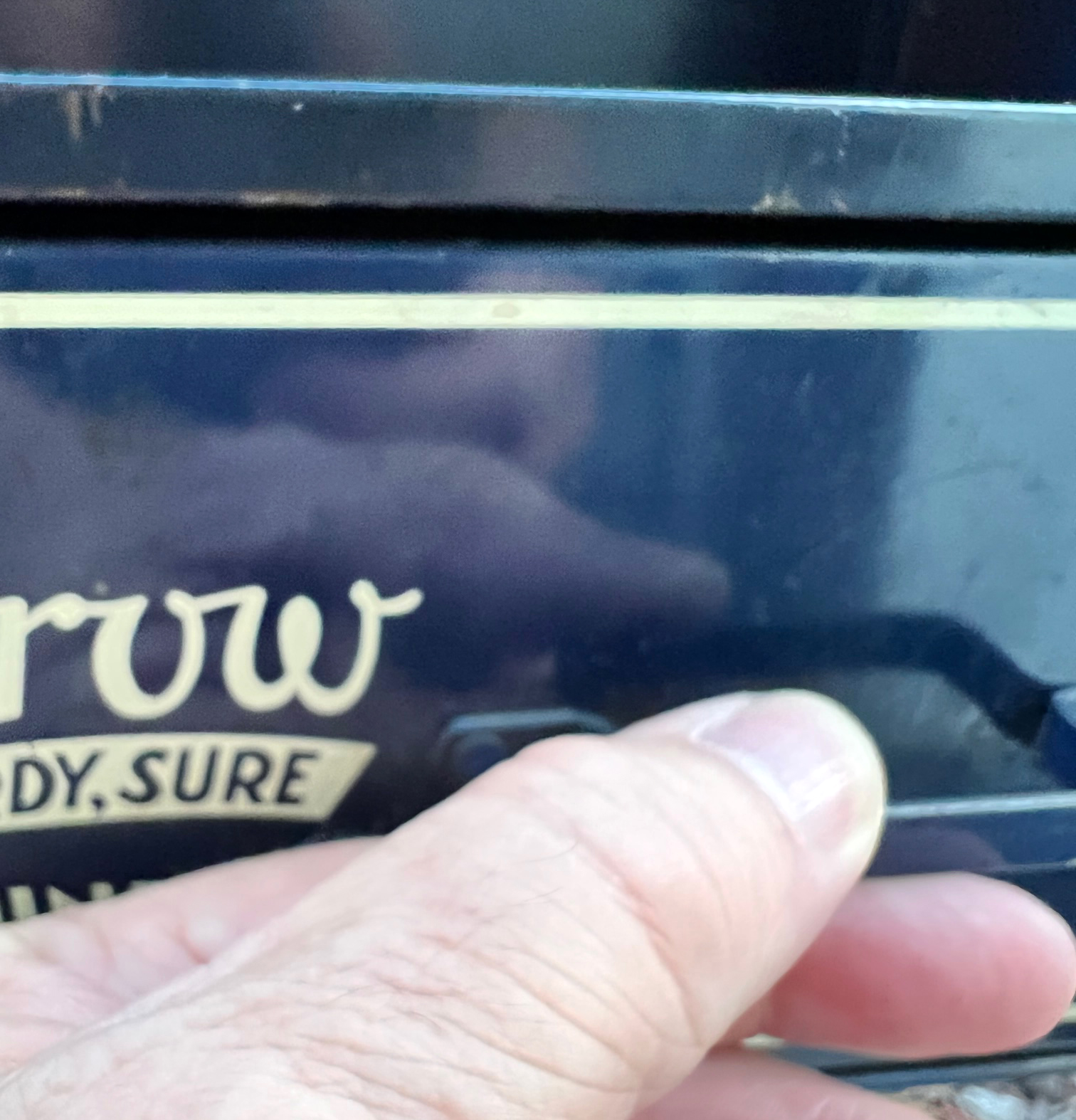 Thanks for looking! Mike
Click links below to see my other items for sale:
PARTS, EPHEMERA
For Sale: Everything Else