Riding a '38 Autocycle Deluxe
Gorgeous og paint on this super straight prewar Shelby 26" ballooner truss rod fork. Noting the lack of undamaged men's forks available this one has been carefully adapted from a lo mileage un abused ladies bike to exact men's dimensions...Approximately a 6 5/16" to 6 3/8" steering tube.
The hardware is the cleanest I've seen and runs super smoothly. You'll need to track down the men's lower truss plate but everything else is there! An added bonus is this setup will fit many other men's bikes with a 5" head tube...
SOLD thanks Cabe!
PM or call with questions and inquiries on this and any other fork & frame work you may need.
Nate VT
401-548-9082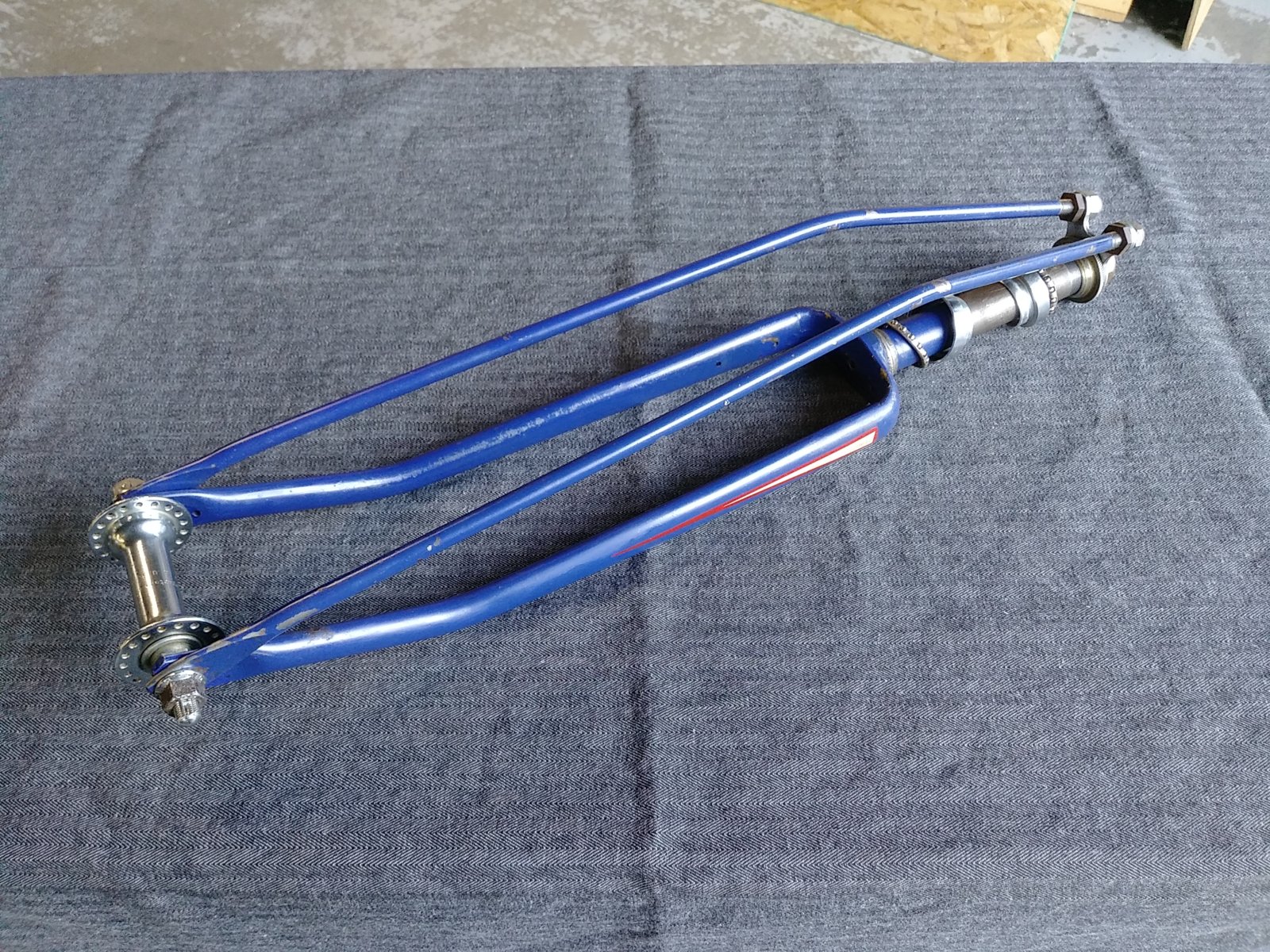 Last edited: