Riding a '38 Autocycle Deluxe
Huge Variety assortment of mostly Mid Century bicycle mud flaps...Postage not included
Should run 7 or 8 bux to ship 1 or pairs Prio mail
bobcycles@aol.com
or PM Here
1----2 NOS Mint Black large full size. Same template used on the Schwinn flaps and other deluxe reflectorized flaps, just no
logos or jewels. MINT NOS and perfect and large size
60.00 for the pair
2----NOS Large SIze Green Schwinn Mudflap, needs some cleaning...nice flap in the hard to find
color and size 50.00 Plus add postage
3------Used but Ok condition Black Jeweled star flap, .... 25.00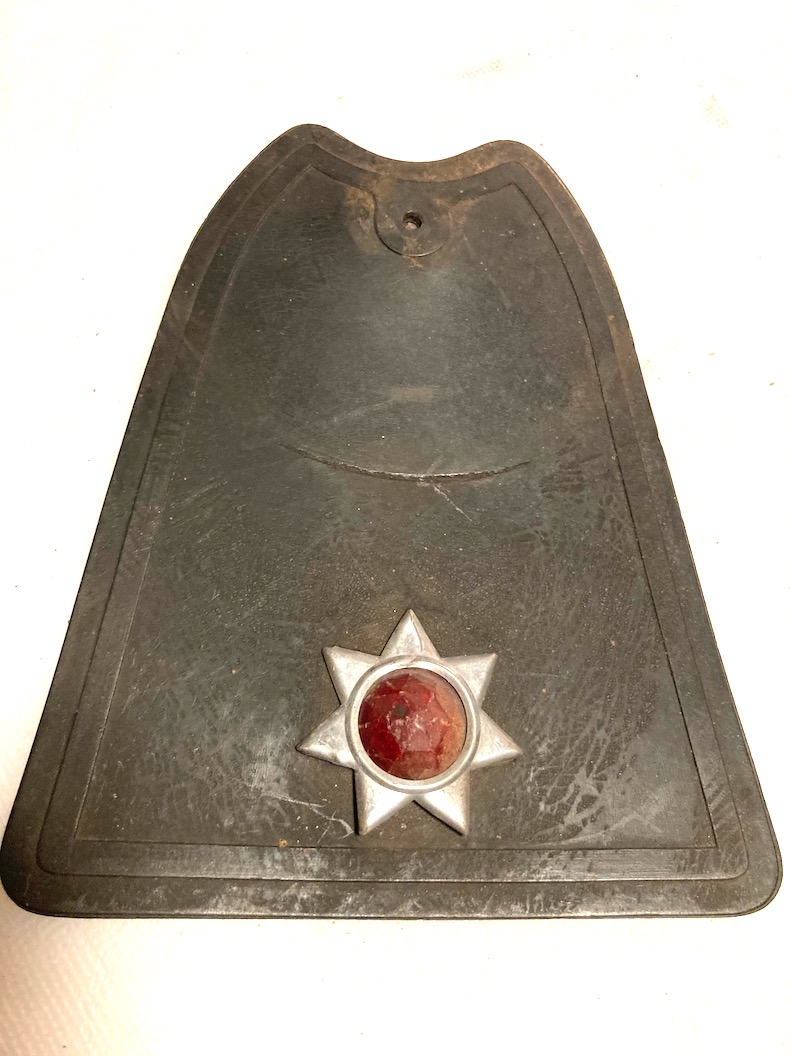 4---------NOS in the original packaging Blue Bike Fender flaps ....Pair....NICE!
50.00 for both
5----NOS pair of White Jeweled mudflaps...some slight shelf wear discoloration...never mounted...should clean up!
45.00 Pair
6------- Pair of Black embossed SKULLS Jolly Roger flaps...way cool! Jewel eyes have come lose and will need gluing...
some minor wear and tear on the white skull n cross bones..... overall Nice enough! 45.00 Pair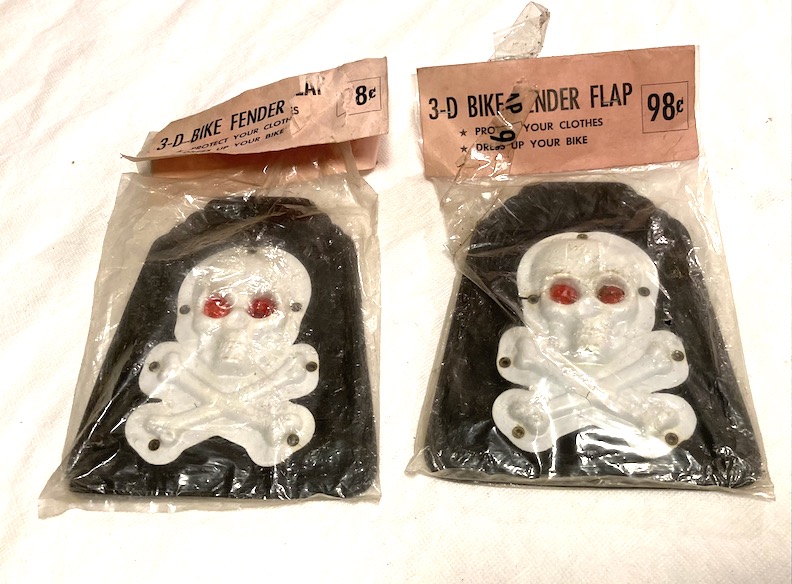 7------ NOS Schwinn smaller profile flap.... sort of in between green blue, some fading, NOS flap
40.00
8------- 2 Flaps with some issues shown...1 white Schwinn flap and one art deco jeweled flap...there are some
edge rips on the flaps...would still mount fine, maybe some tape on the back sides?
40.00 for the Pair
9----Rare BLUE skull n crossbones Jolly Roger flaps....One is pretty badly damaged missing some chunks of flap, the other
looks good... eyes will probably need regluing
30.00
10-----Excellent Large Red deluxe jeweled / winged flap. Same template as the ones Schwinn used and other mfgs...
some fading to the red from years of storage... no major issues...NICE flap in very hard to find color!
50.00