My search continues to find the parts I need to restore this beloved 1919 Iver Johnson Boy Scout Midget. It's the only bicycle I will ever restore, and I know I am restoring it for future generations, not monetary value, so I am willing to spend some money on it. I was lucky enough to find the seat with my last post, so I figure I should throw some dollars at the pedals I need. I've worked a ton of OT the last 3 weeks and what better way to spend it than on that parts I need to bring this beautiful little bike back to life. So, here's what I need. The bike originally came with juvenile rat trap pedals and I would pay dearly for a pair. However, when I got the bike, it had a pair of destroyed rubber pedals like the ones pictured in the 3rd pic. So, if you have either, show me what you got and give me a price.
Here's what came on the bike.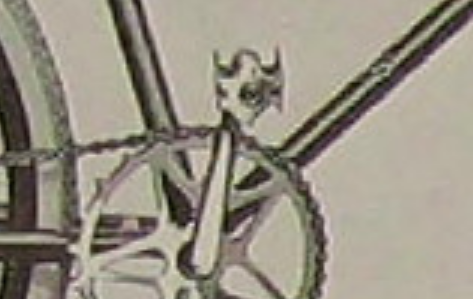 And here's what it had when I got it (note that both ends have nuts, nut the carriage bolt
PS. My next post will be for some 20" tires. So if you have any, send me a pic and price.