Serial number D73270. This is an uncirculated bike from out east. The gentleman I purchased it from has had it in his house since 1989 when he received it free from a lady he did some work for. He told me he had gotten two of them at that time and gave one away. Oops.
First thing I checked for when I received it was the original paint, there was none. It was taken down to the metal and primed then painted red and white.
When I removed the paint from the fenders and tank I could see the original paint pattern plain as day even the scallops on the frame are there. I had planned on at least painting the fenders but when I found that original pattern I figured this is as close to original as I'm going to get and left it alone. I painted over the Western Flyer on the tank with a burnt orange and cleared over everything.
Now the guard has left a perfect circle around the frame where both mounts are. Telling me it was on the bike from day one when it left the store and had preserved the original paint under it until it was repainted. I know the catalog shows the wrap around guard but doesn't seem to be the case here. It also has the art deco stem that would be hard to believe that it was ever changed out considering everything else is as it should be. The rear fender brace rivets were barely holding on so I put two bolts in instead.
The bike itself is very clean not pitted or cracked no repairs it will be a great candidate for a restoration some day maybe.
Whatever the case there it is and I am very happy to have it.
Thanks for checking it out.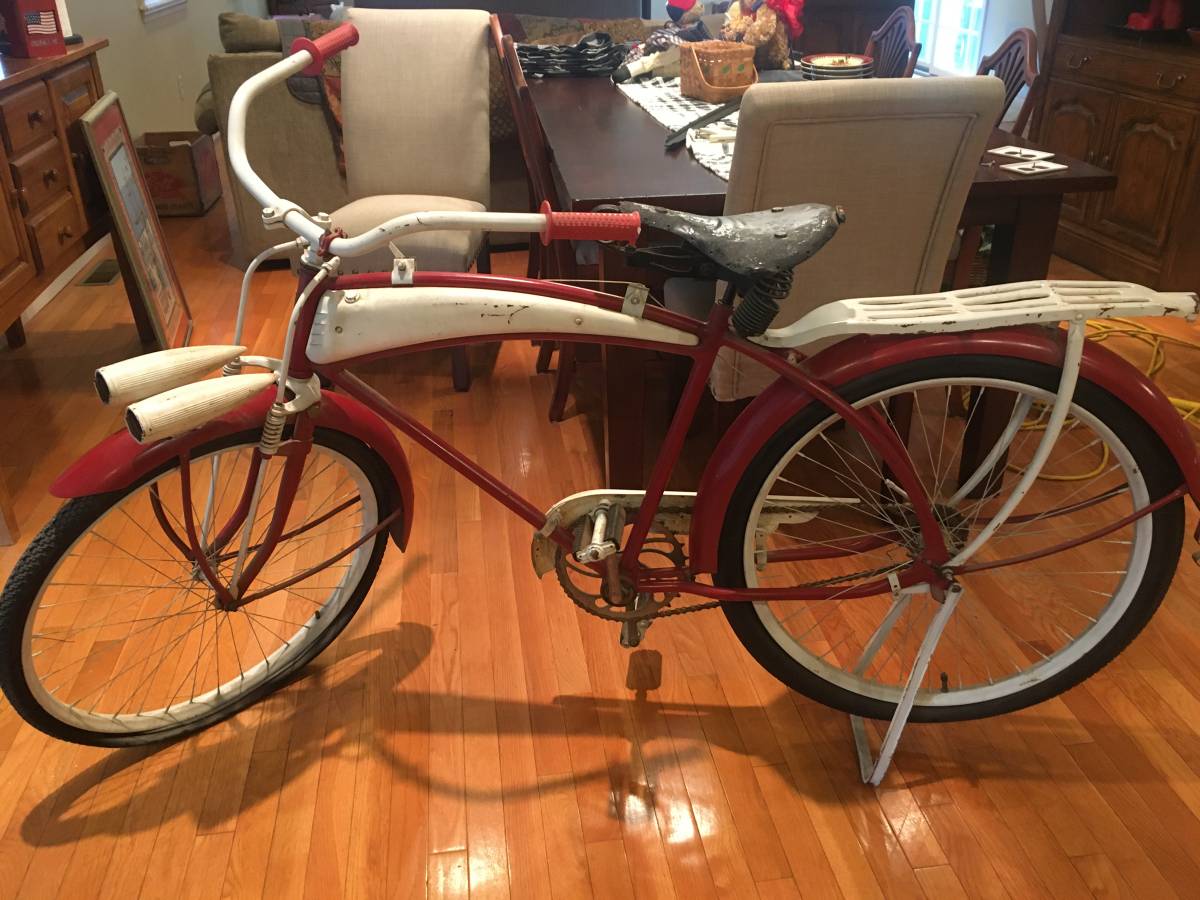 What it is starting to look like now. Need lenses for the front lights I sent the seat in today for a new cover. I do have the rear rack but haven't gotten that far yet (maybe tomorrow). It is missing the rear light. Need pedals yet also.