Location: 18064
Price: $400 shipped
Deets:
The good....cool prewar bike that you dont see too often. No rust issues, just surface rust on inside of tank but no rot. Rideable as is.
The bad...housepainted. I did some removal and found some good OG paint as well as bare metal. Seems like it will be a crap shoot. Picture doesnt show what paint I removed. Can provide those pics if want. Surface rust on inside of tank, no holes very solid, nice horn button.
Wrong rear rim and fenders. Think the braces are original but the fenders Im pretty sure arent. Braces are secured with flathead bolts, not rivets.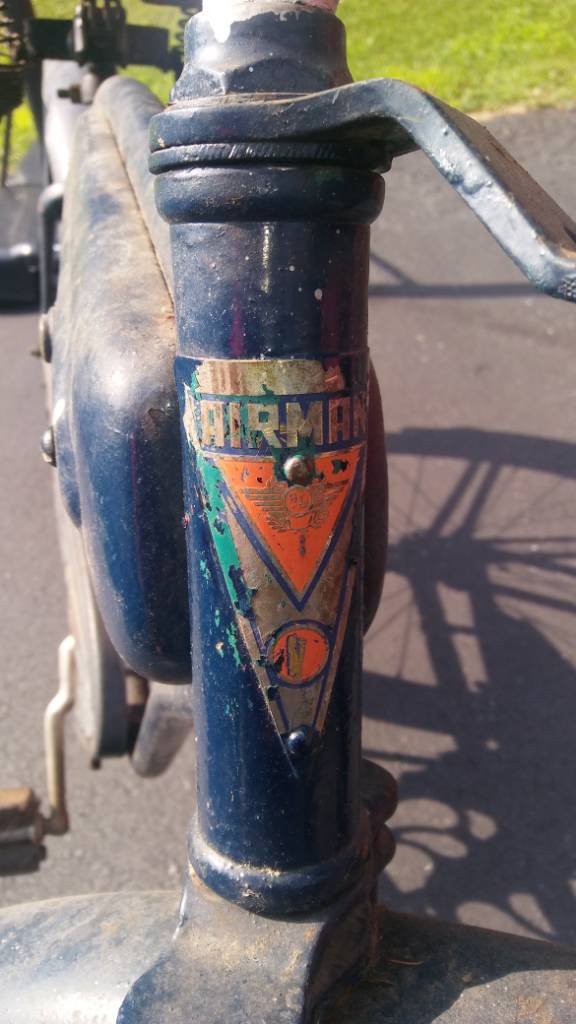 Sent from my LGLS775 using Tapatalk