Riding One Of My Monark Super Deluxe's
For Sale: 1968, 26", Schwinn Panther Slimline.
Original, original paint Schwinn (Campus green). Paint shows off well. The S7's are in nice condition, original tires very ride-able as well. Has it's minor bumps and bruises, but nothing major over all. Should clean up great. Nice Middleweight for a middleweight collector. As always, more pics available on request.
$450.00 + Shipping, So. E. Kansas. 1-620-820-9339. Thanks, Chris.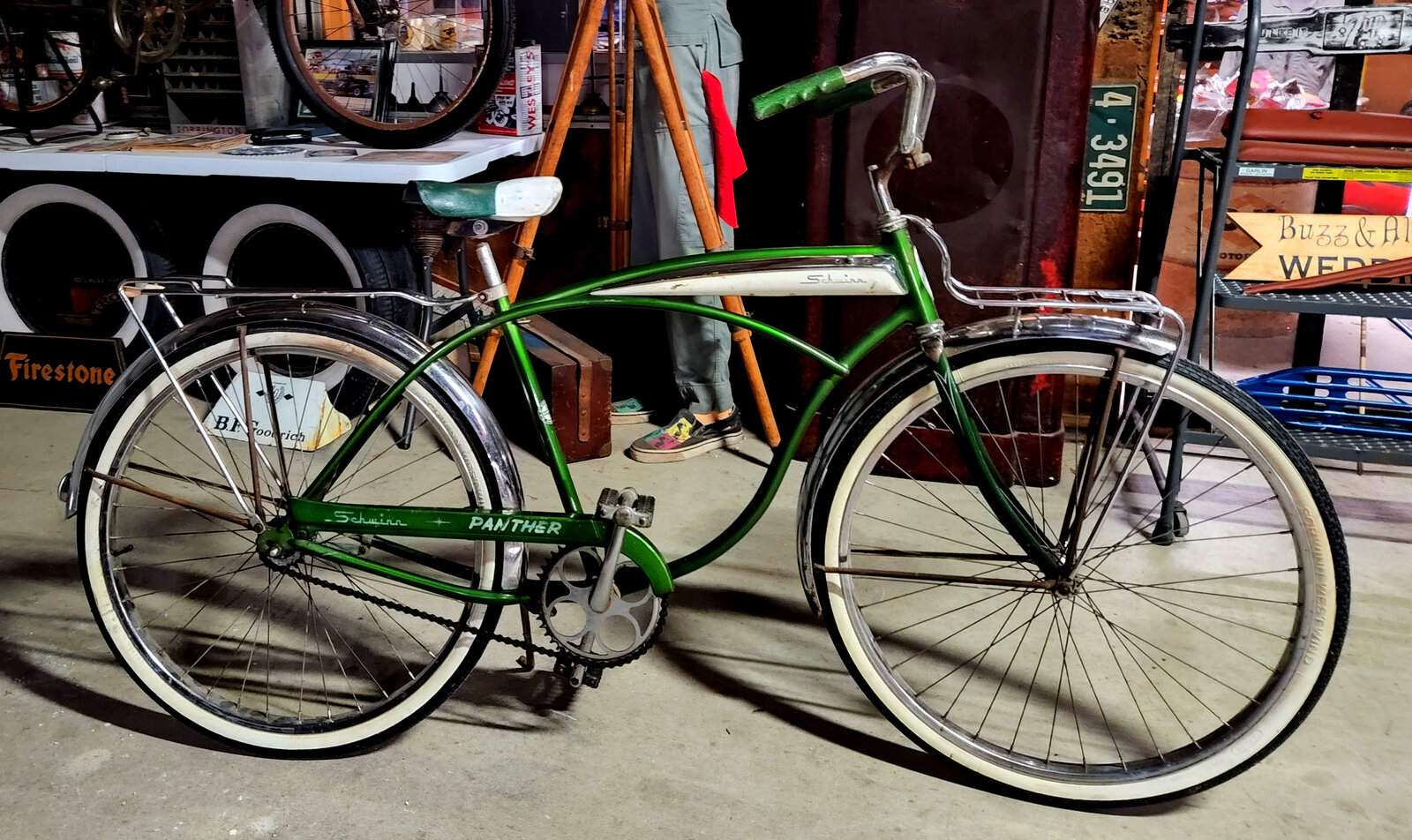 Last edited: