Riding a '38 Autocycle Deluxe
1981 Cruiser 5 rescued from 30 years on a back patio under a tarp. recently disassembled and cleaned up. original Schwinn Studded Balloon tires have cracks in the whitewalls but are structurally sound. Schwinn shifter is from a 5 speed lightweight and I believe the derailleur is from something else as well. original paint has a good shine but also a good amount of scratches. took it on a 5-10 mile ride a few weekends ago and everything functions as it should.
local pickup only in Fremont Ca. price is $400.00, though a vintage trade is always a possibility.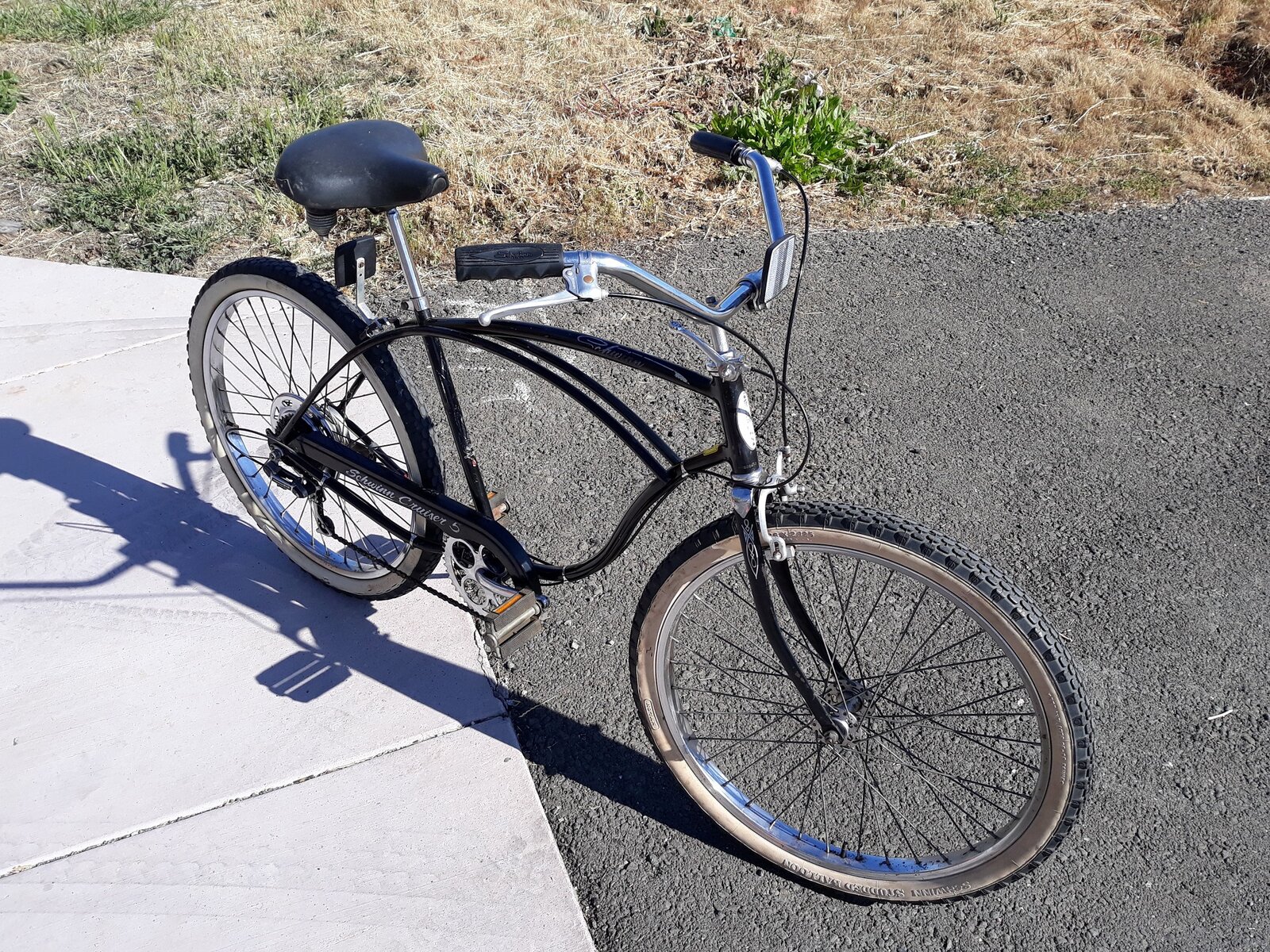 Last edited: