I am starting a new discussion on bike geometry stemming from some of the discussion in
this post
. I am going too far off the original topic, so I'm starting this more general discussion of any bike geometry.
I am not a frame/bike designer so I'd like to start with making sure I'm measuring correctly and calling these measurements by the correct terms. Can you guys please let me know if these are correctly defined and of any interest to this topic? What other measurements should we be talking about? Are some of these less influential?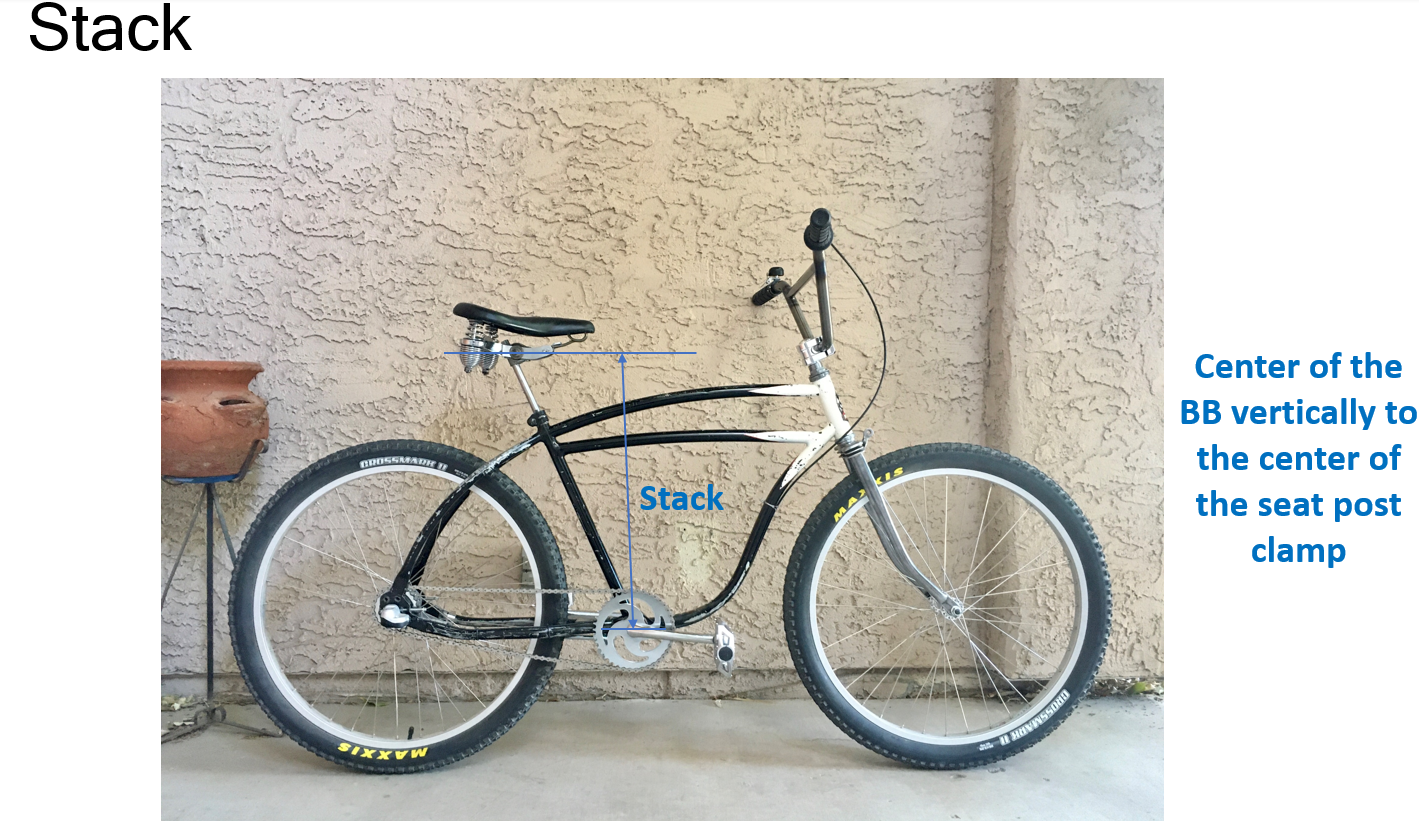 I have these measurements for the 49 CWC Klunkmaster Deluxe shown above and for my 48 Columbia Cruiser.
I took the angle measurements with a cell phone app that I zero'ed out on the ground.
The rest of the measurements were taken with a tape measure and eyeballs. It was not exact but maybe +/- 1/2" on most longer distances.
I'll start putting together a table with the info. I hope some people can take some measures of their bikes too to add to the table and discussion.
@scott1race
,
@bloo
@GTs58
@Schwinn Sales West
@Headset Guy
@Xlobsterman
@Sportyworty
@J-wagon
@Porkchop & Applesauce
please join in this discussion too if you would like to.
@SKPC
I'm hoping you can join us here too since you have already taken many measurements of your builds and have lots of experience in the differences in their rides. Anyone interested, please join.
One thing I read about that doesn't make sense from the descriptions I've read and pictures/drawings I've seen is Fork Trail. The rake makes some sense from the descriptions in the other post here and pics
@Xlobsterman
posted there, but Fork Trail is not making sense to me.