Finally riding a big boys bike
Jul 26, 2015
435
Fort Recovery, United States
I have a new Huffy Camaro in my collection that I am quite fond of. I can't imagine how a bike survived since 1970 with about 3 small nicks in the paint and not a spot of rust on the chrome anywhere. It even has the original tires and inner tubes. It's a beauty.
I also took some images of my three boys Camaros together (red is a 1970, orange and green are both 1969's) and then a few of my nicest red Huffy car themed bikes - 1966 Eldorado, 1970 Camaro, 1964 Galaxie, and 1972 Impala. I know Huffy bikes aren't the cream of the crop in the collector's world but they were made right here in my hometown and I enjoy collecting them.
If you have a decent Huffy car themed bike to sell, I'm your guy. I'm especially looking for the three Camaro colors that I know exist in boys bikes which I do not yet have - black, darker green, violet. Yes, there's a boys violet Camaro.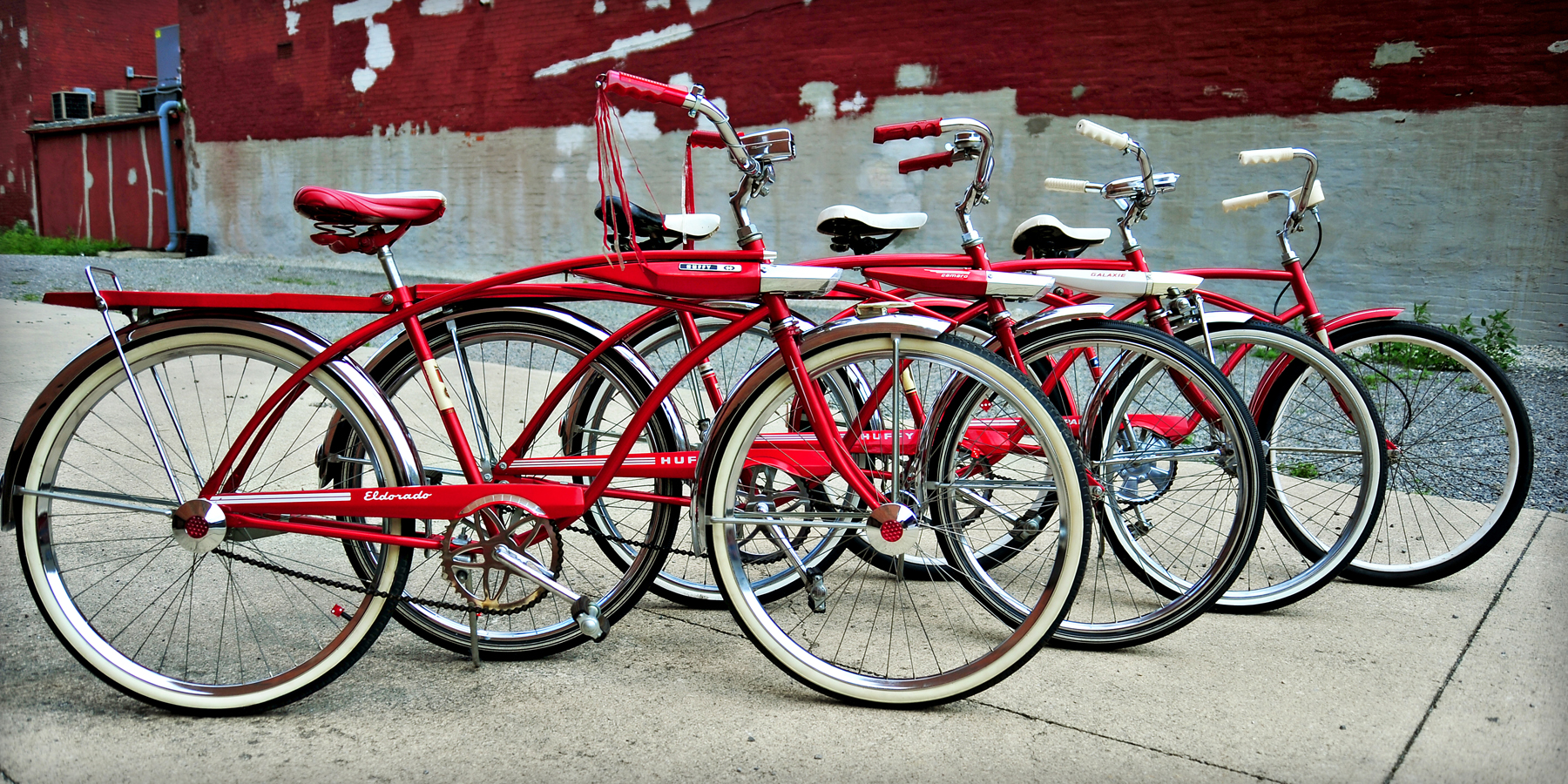 Last edited: