Up for sale is a very nice 1936 "Speed" roadster in a seldom seen green color. Even more uncommon is the use of box pins on the frame. They are a bit faded but you can still see them hanging on. I was going to have Tom Clark lightly touch up on them which I think would make this bike pop, but I will leave that to the next owner.
For sale are the painted parts pictured. Frame, fork and both fenders.
I also have a nice patina match crank and early paisley chain ring that I can make available, along with a nice set of patina matched tripple step rims with Morrow rear hub and New Departure front hub.
Frame, fork and fenders $600.00
Early crank set up $160.00
Tripple step rims $200.00
I prefer a local sale at this time. This bike was committed to, but the buyer flaked. There was interest from another local Caber, but I lost your contact. Please message me if your still interested.
I will open it up to shipping at buyers cost if no local interest.
Local sale cash and carry.
Thanks
EA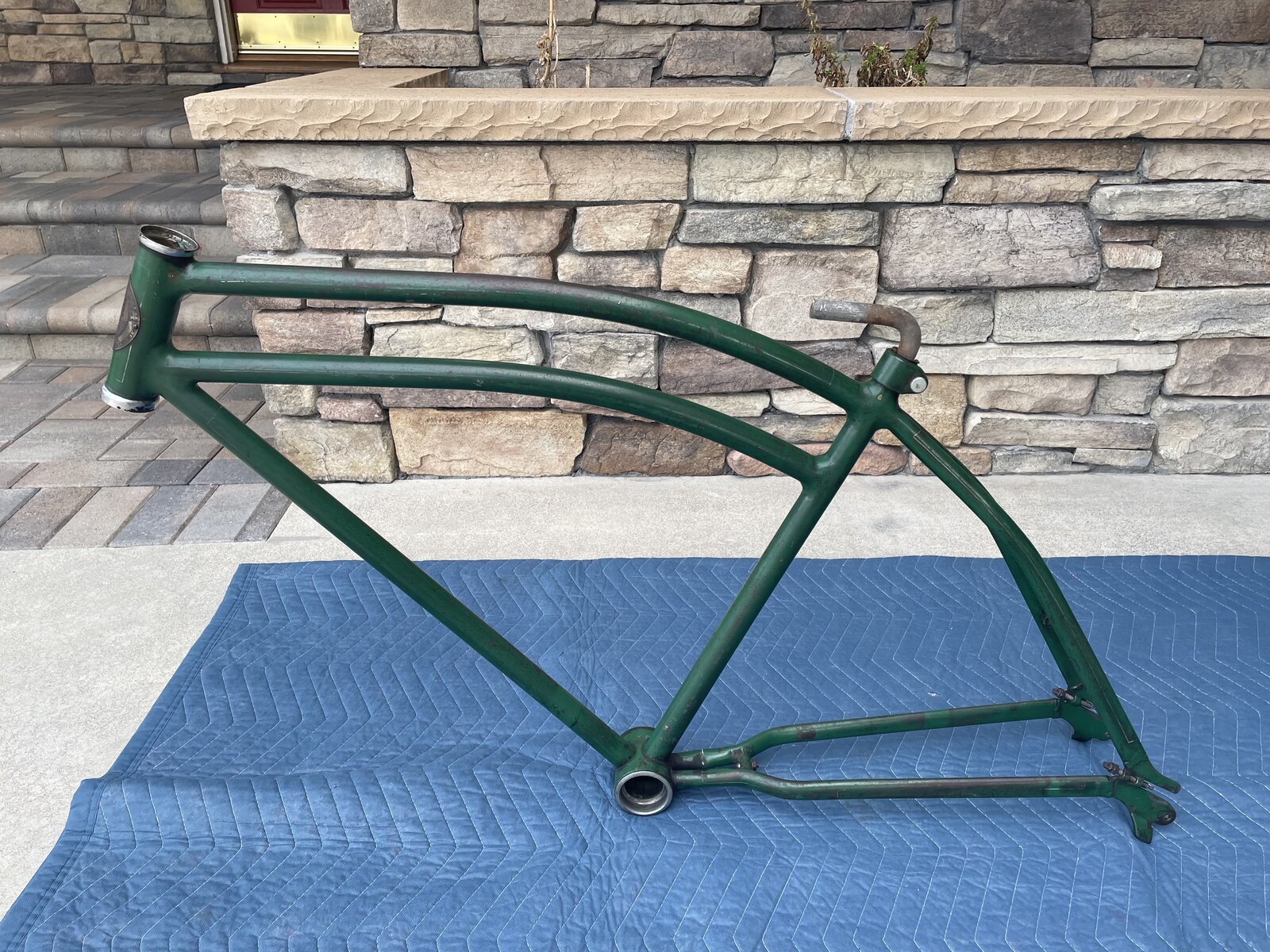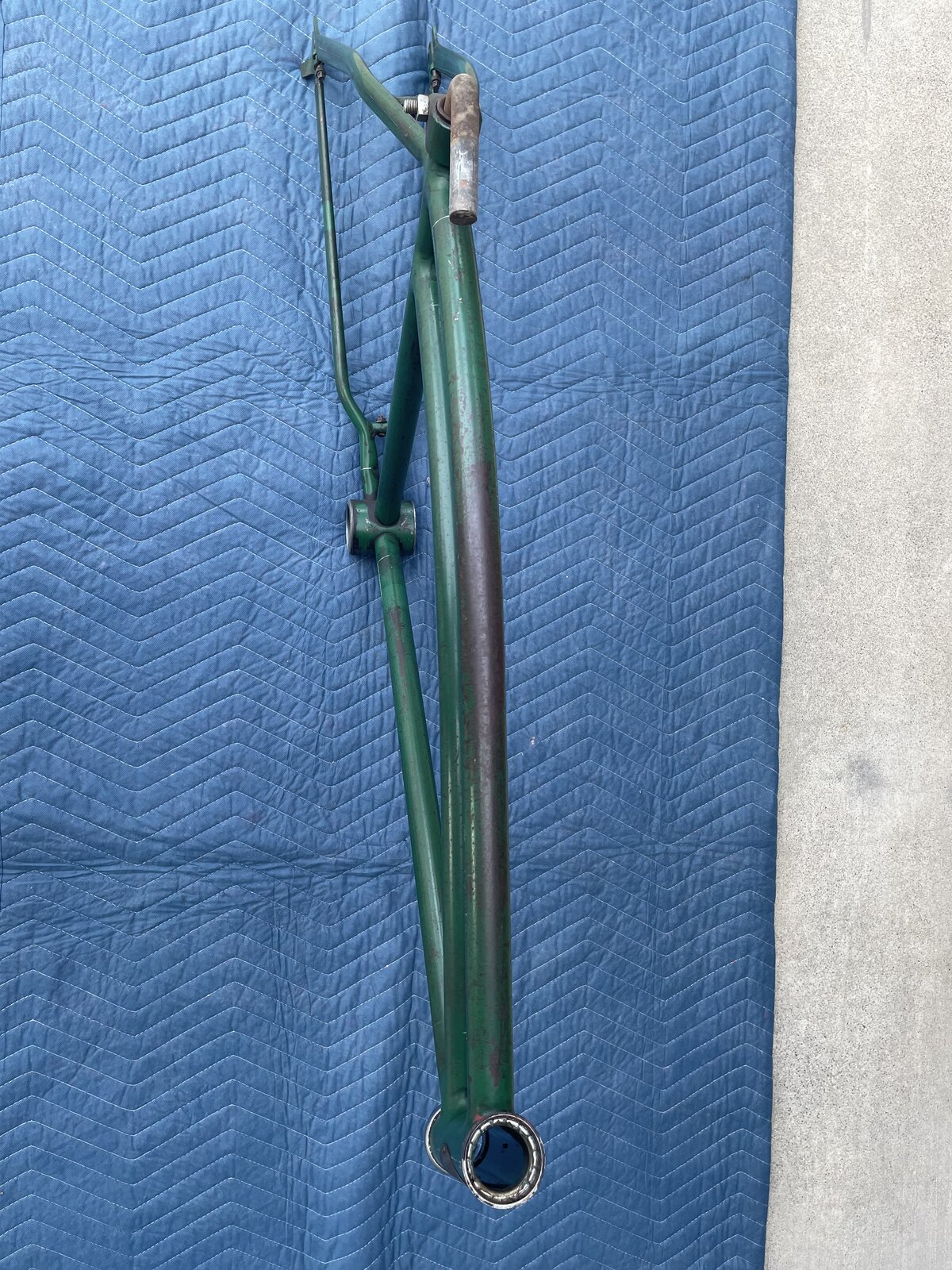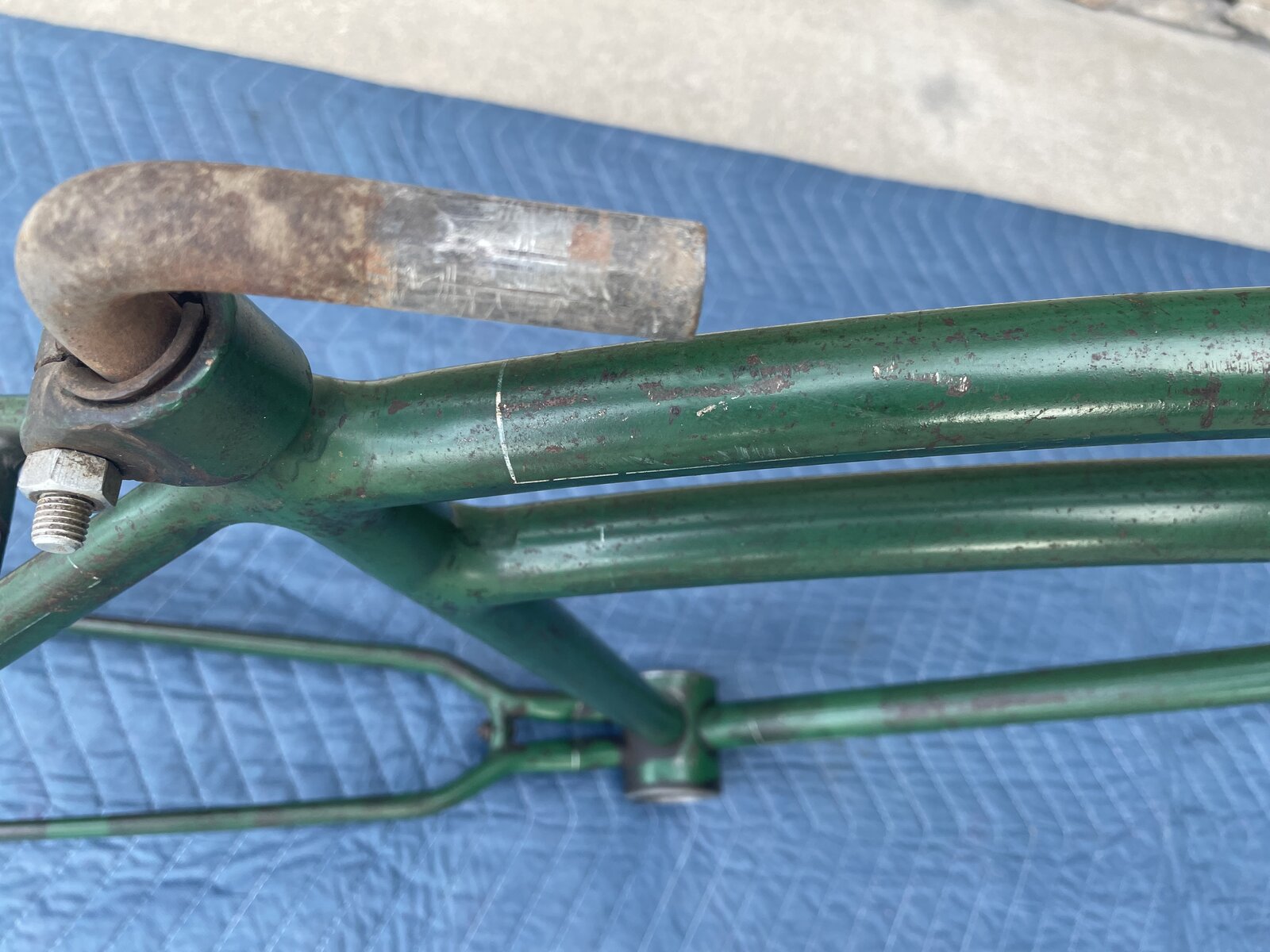 I
Last edited: