Wore out three sets of tires already!
From the pictures in the CL ad I thought that this would be a perfect mate for my '62 Sports, but I was pleasantly surprised to find that she's actually a deep green and white and not black and white. This bike is in decent condition and I was glad to find it. The light system is missing but I probably have a replacement. I have been trying to downsize my collection but I could not resist the beautiful color pattern on this one and I told myself it will make a great mate for my '62 Sports linked below. The deep green is a really nice color but it's very hard to reproduce on screen.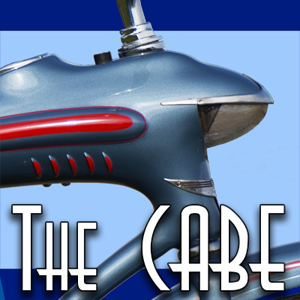 I picked up this Raleigh over the weekend. I'm really happy to have it. It has a 23" frame, beautiful paint scheme and a dual drive system that I haven't seen before. The Sturmey Archer hub is stamped 61 12 and it has three cogs attached and a Benelux dérailleur. I've found a 62 catalog that...

thecabe.com