Here we have some Quality Bike Stuff, as follows:
1. NOS Schwinn 20" rack.
Perfect ! Never mounted, never used. Some discoloration
underneath; looks like someone spilled coffee on it !
125 shipped
2. Very Nice Schwinn Autocycle Crossbar Speedo Reproduction.
535 shipped
3. New Departure 2 Speed Hub + Pulley
Special "reaction disc" is present. These are getting hard to find !
265 shipped
4. NOS Schwinn Lansing Flyer Headbadge.
Schwinn hole spacing. Rare ! 125 shipped
5. Very Nice New Departure WD Front Brake.
Hub is VGC, lever included, but has some corrosion.
235 shipped
6. Original Elgin Bluebird or Skylark Grips
They're a little funky, but they're Real !
Perfect for your Original display bike
225 shipped
> > SOLD
7. New In Box Diamond Skiptooth Chain
61" Some corrosion on one last 5 links, should clean up.
Master included. 125 shipped
> > SOLD
8. NOS Delta Wren Fenderlight.
Perfect ! 85 shipped
9. NOS Coke Bottle Grips
These are not reproductions, they are original.
Dirty, but never used
85 shipped
> > SOLD
PPFF please:
tocatahula@
gmail.com
First to reply gets 'em !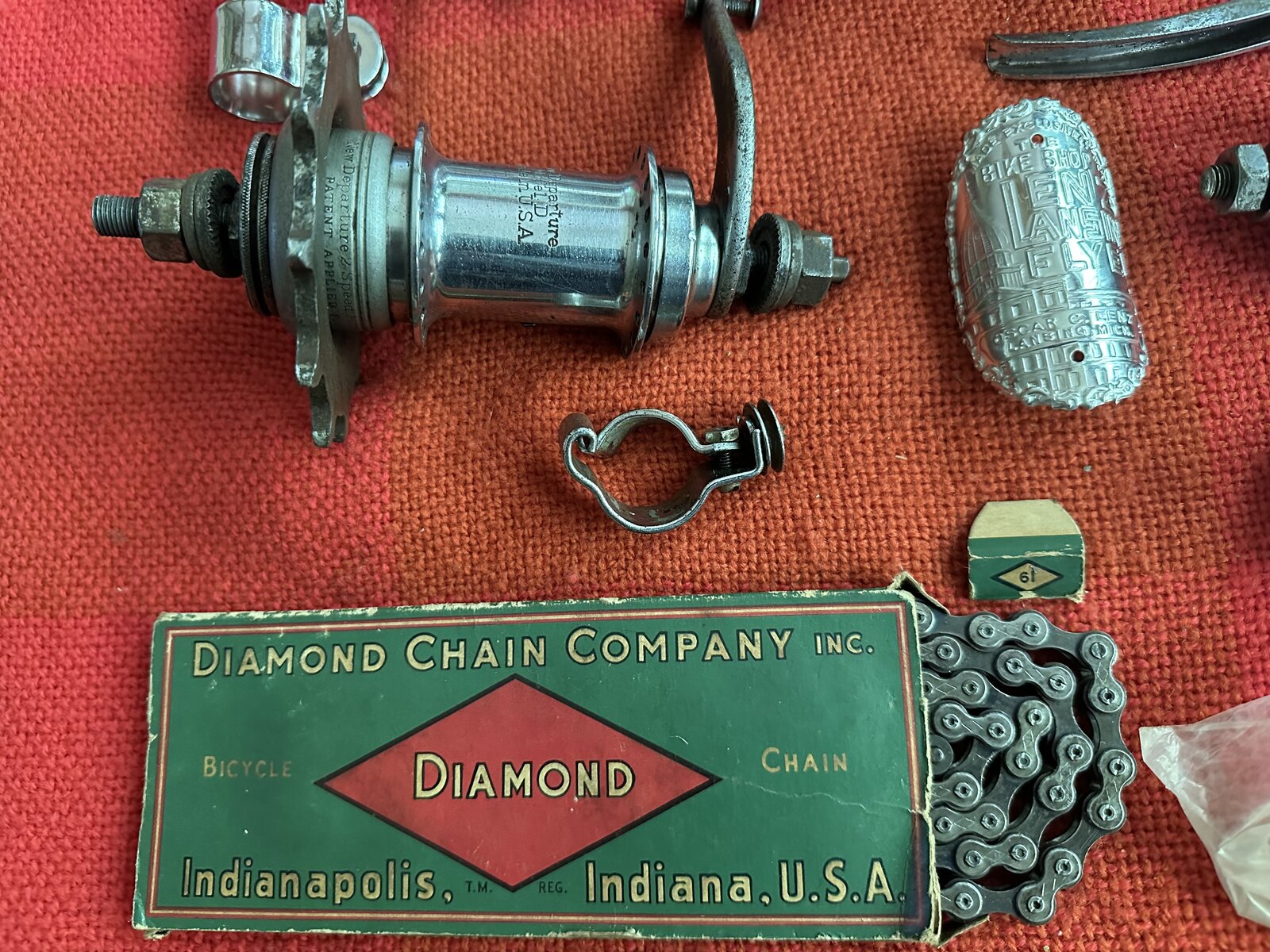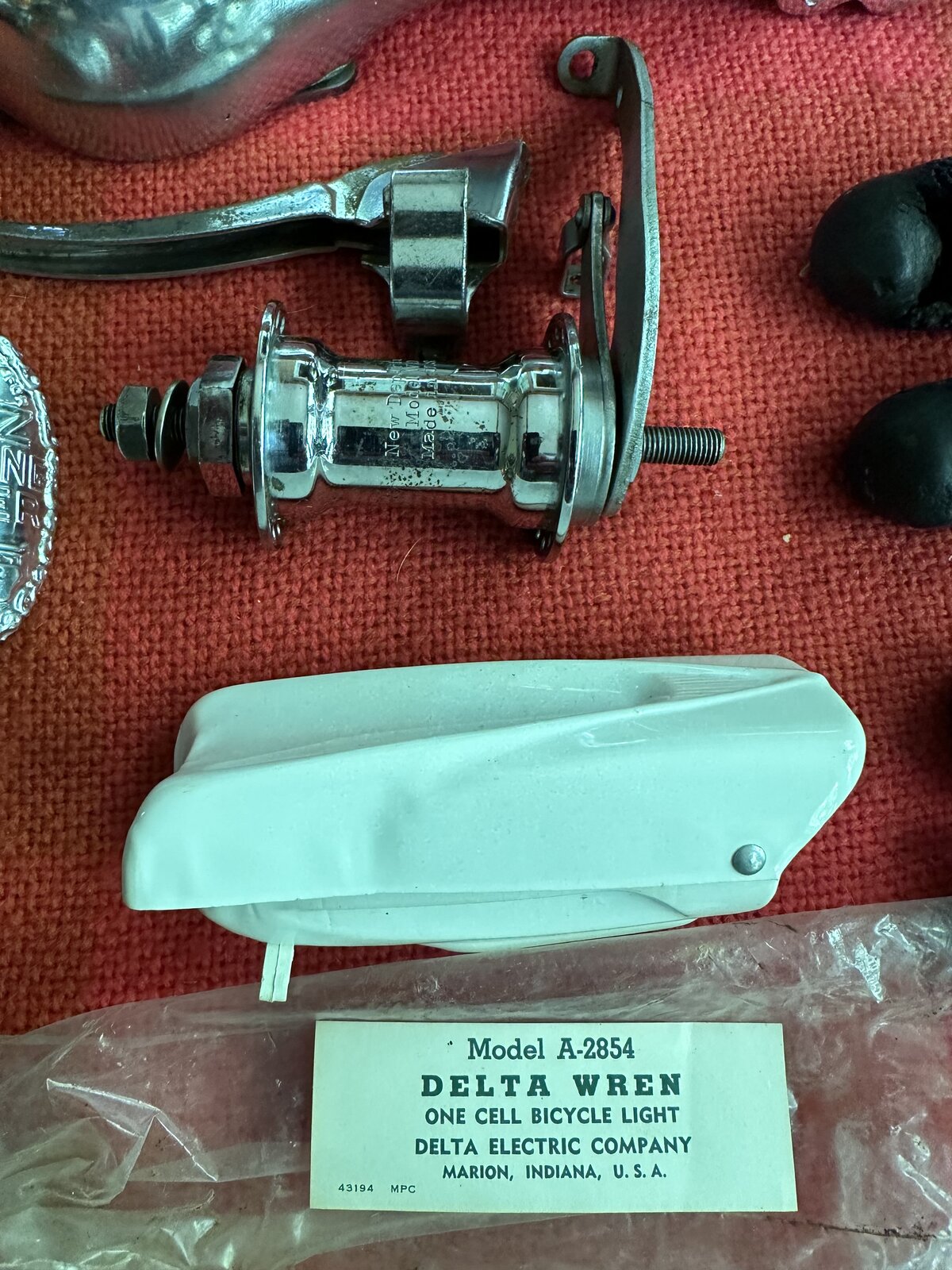 Last edited: