OK, just picked this one up. Photos as purchased and brought home.
Had a dry spell for awhile, and I needed something to work on. And when this came up at $60 I jumped on it, of course. Do I need it? No, of course not! But... my size frame
Head badge shows and end of year build in 1985, but the decals say 1986 (also this has downtube shifters). 1987 had downtube shifters, but made into the frame, not a clamp- on like this one. Transition, I guess...?? Overall, the bike appears to be 100% original, right down to the Schwinn Record tires that still hold air.
Rear rack should clean up, and it also has a Cateye Speedometer...side mirror (
that's coming off!!
) and a water bottle holder. So let the cleanup begin in the next few days!!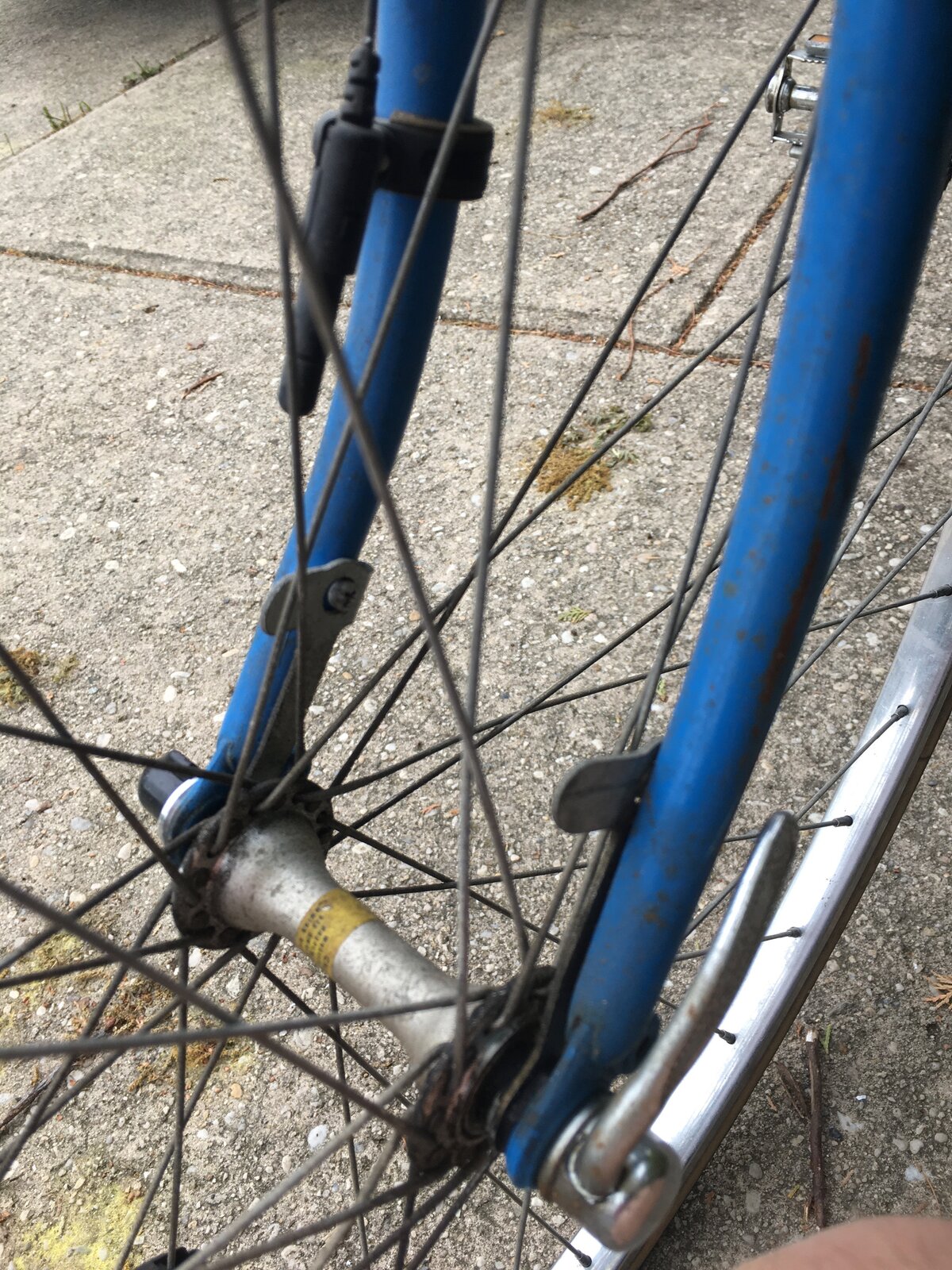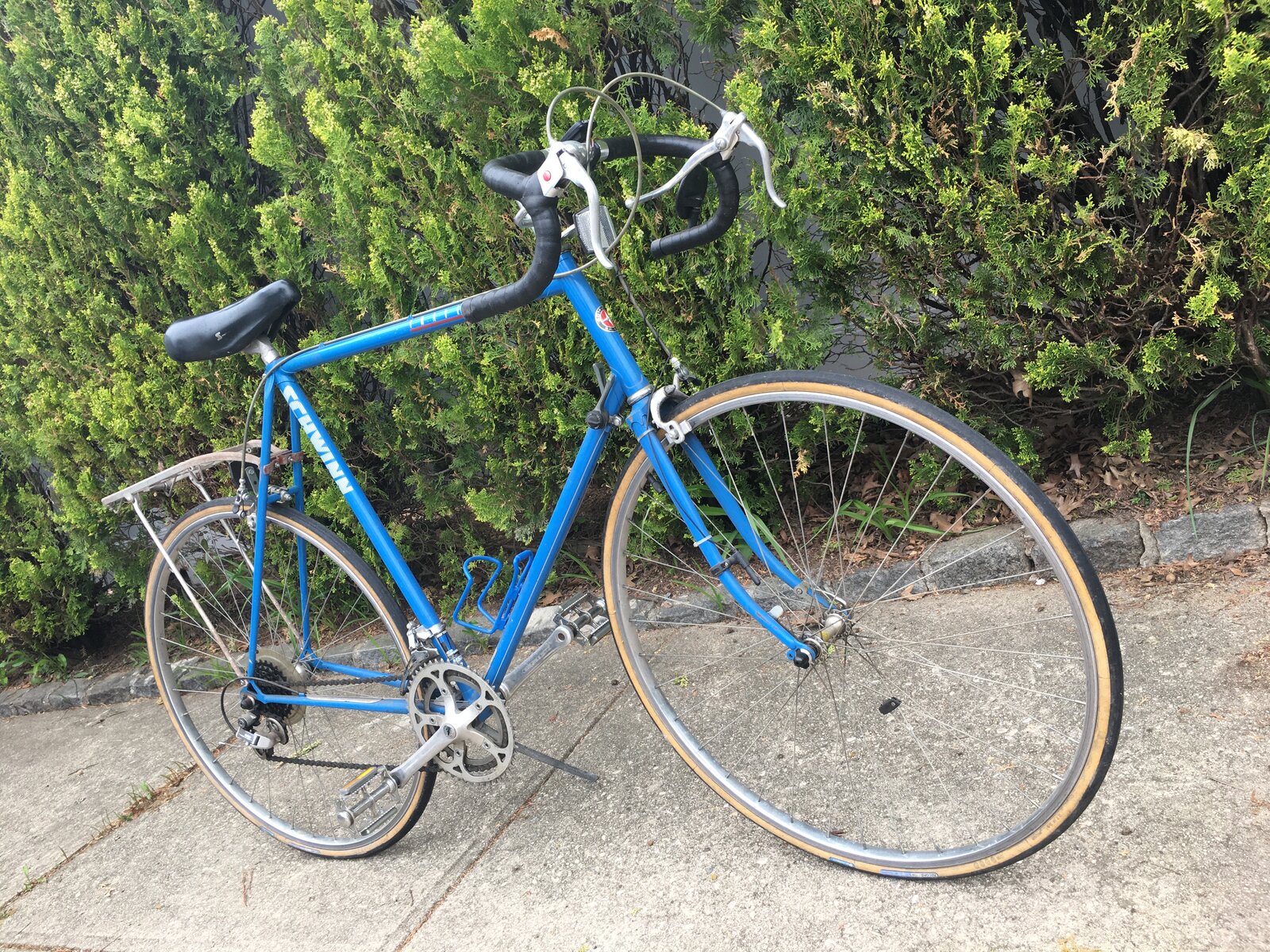 Last edited: