Wore out three sets of tires already!
I don't typically post as found shots before it gets cleaned up, but it will probably be awhile until I get to this one and this section has been pretty slow lately...
I pieced it back together after receiving it in shipping (got here without an issue despite the box being beat up and taped back together), so some stuff is barely on just for pics so you can see how it was. This one came out of NH and was listed as a 1970s Continental (someone just clearing out their garage or flipping a bike they found (I didn't ask)). I just so happened to randomly come across it and new immediately what it was. Still paid up for it, but I can cross a bike off my list now. This one has all the kind of stuff I look for: 40s lightweight, nice condition, large frame and uncommon color. Serial is T003675, with additional CM stamp which I think lands it around 1950/51. I have only come across a handful of large frame postwar continentals, so I was like 😍 when I saw it. It's covered in a layer of grime, which is generally a good thing as it protects everything underneath and helps prevent rust.
It appears someone took parts and pieces to build this up as a more modern road bike. It has Clement Albione wheels with winged nuts and a SA FM 1954 4-speed hub on rear. A
quick search
on the wheels show that it was 40s/50s and It still retains the double adjustable stem. The hub is controlled by a SA 4-speed shifter. Obviously saddle and brakes were swapped out. The 1950s large cap pedals will clean up to near new condition (probably pulled from the 1954 would be my guess). And the fenders are more modern Schwinn fenders.
It looks like the down tube decal damage happened after I bought it so somewhere between the person bringing it to the place or the place packing it because it was covered up in shipping. Bummer, but what can you do.
One of these days I will get to it, , but up with original spec parts, but wanted to put it up for some 👀s for now.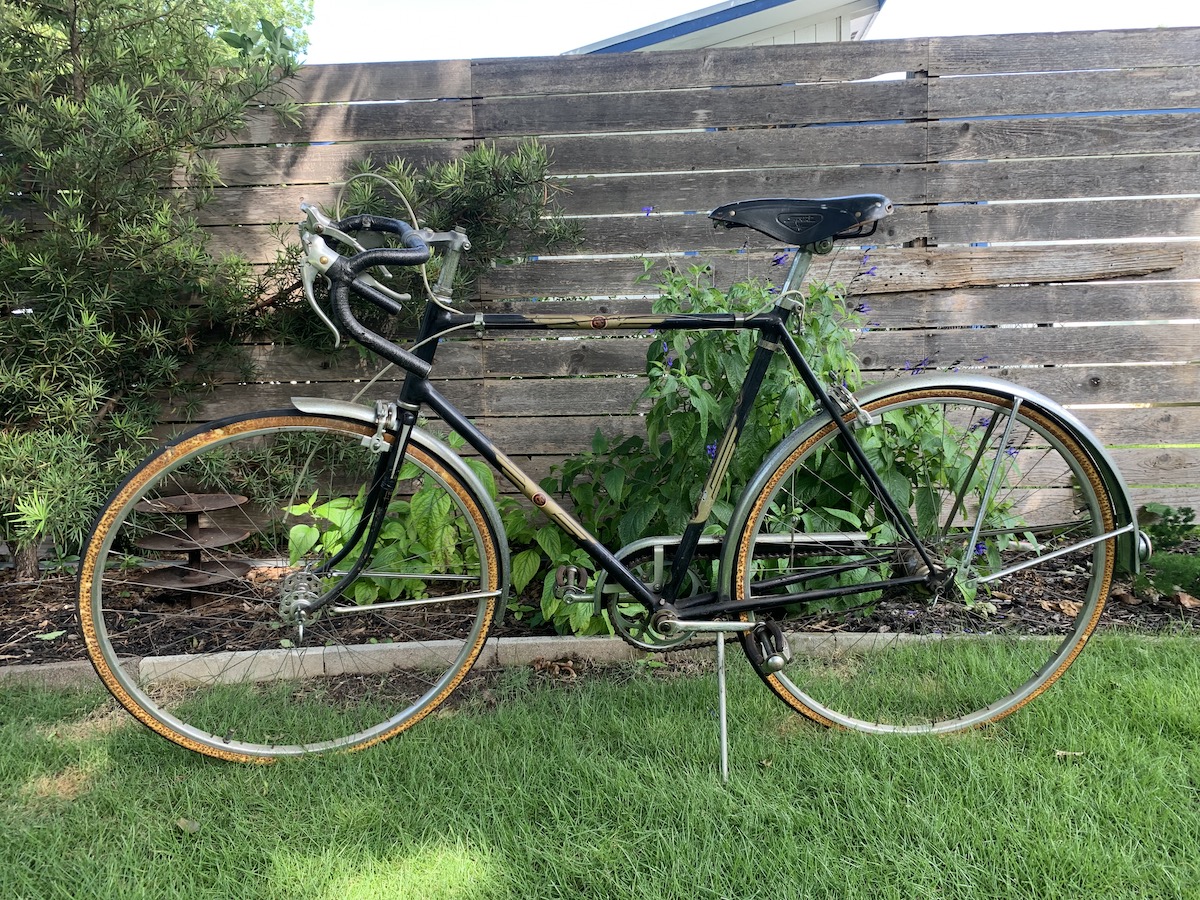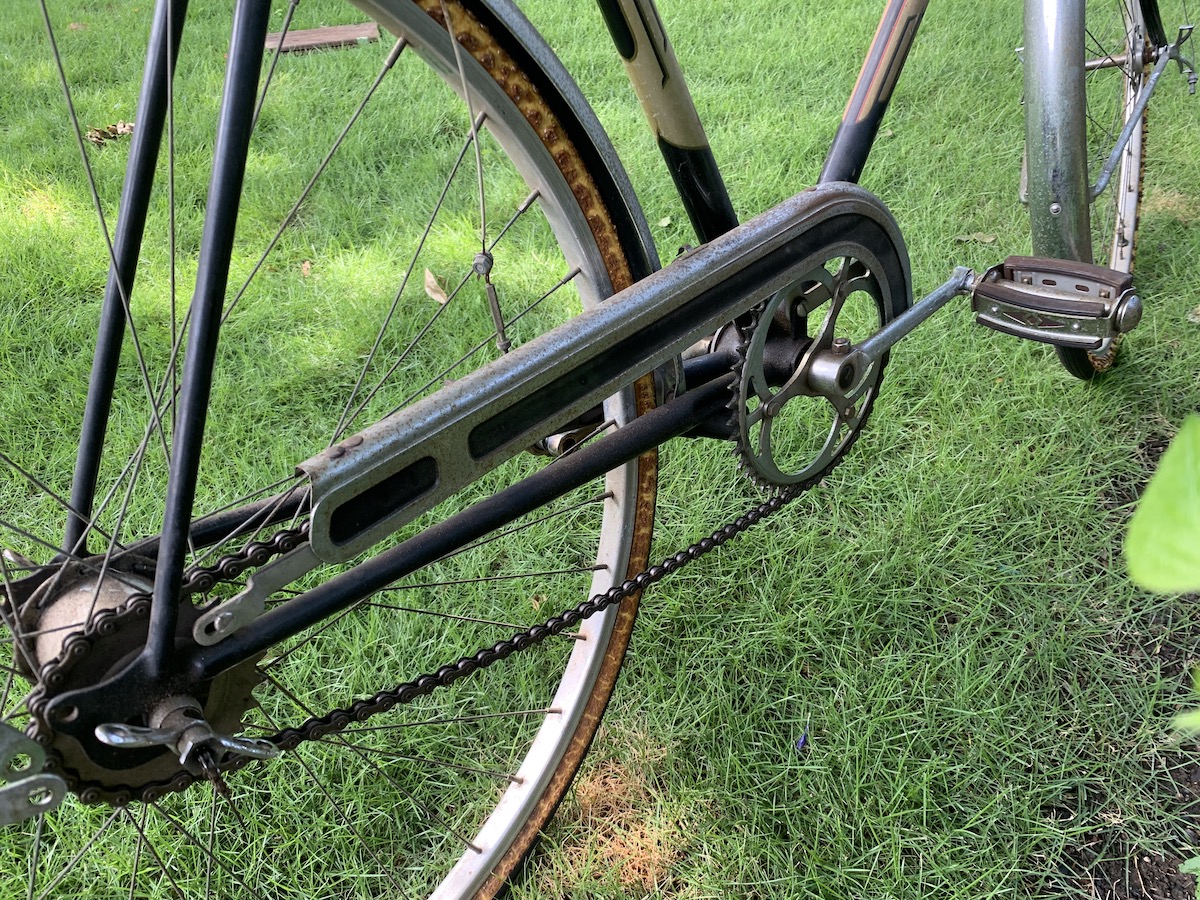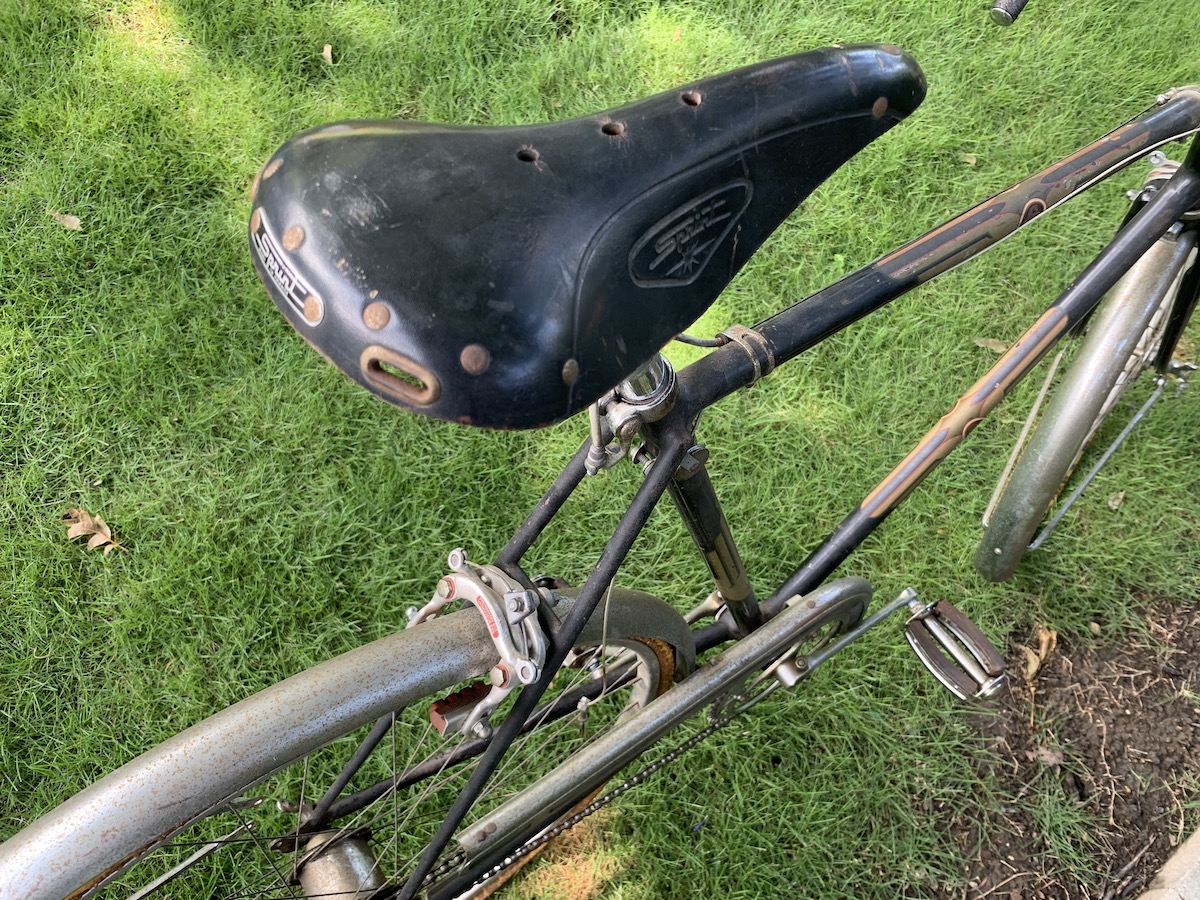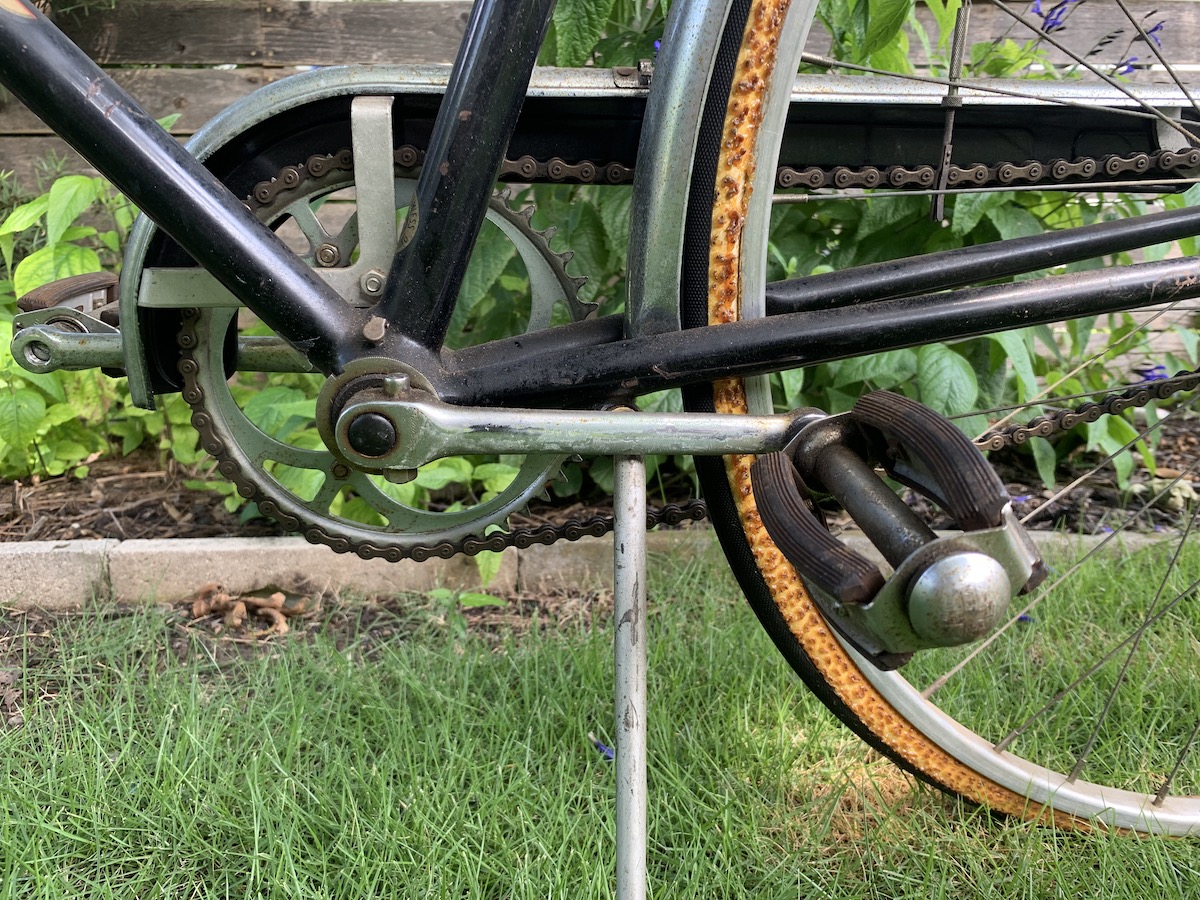 Last edited: