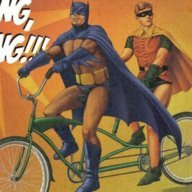 Riding a '38 Autocycle Deluxe
Oct 2, 2011
4,749
3,820
Bismarck, United States
It's a Fake, no other way about it.

All fonts are diff from real to the repop, I see it clearly. If you have a real one on hand you will notice another difference that images dont show.
-The weight- real are super light, I'm sure yours is heavy



I , as much as the next guy am always looking and hoping for a new discovery, in this case it's just not so.

As an aside...your letter from H-D is Not an authentication of your badge as a real authentic, its your interpretation of the letter.


Read post by Bike again, exactly spot on.