In my quest for a definitive answer, I have been posting the same question(s), with slight variations, so as to avoid the ire of those kind souls who've attempted to help me.
Backstory: like many here, I have spent a significant amount of time and resources on research and parts accumulation to accurately build up my prewar DX.
Mine appears to be either a 1940 or 1941 model.
My problem with this build is there are significant differences between the two years ( as I understand it ) for both parts and paint motif.
At the risk of becoming the most redundant ( read: "most insufferable, annoying, etc." ) poster on the CABE; I am now going to pose these questions "one last time" in my search for the bottom line.
Attached below are screen captures of two
separate Schwinn serial number/date charts. One was submitted by a CABE member some years back, the other from BicycleChronicles.
My DX's serial number is F42865 ( it has a notched seatpost clamp ) which
would place it as either a '40 or '41 depending on which chart one refers to.
So my questions to the most knowledgeable among you :
- Is this a 1941 or 1942 ?
- Contingent on the answer to the above:
Which is the correct chain guard; the short, unbranded version, or the long version, with the Schwinn decal, that extends beyond the seat stay ?
- Also contingent on the first question; would this bike have the "spear point " paint scheme? Or the later "fireball" paint scheme ?
THE CHARTS:
MY FRAME: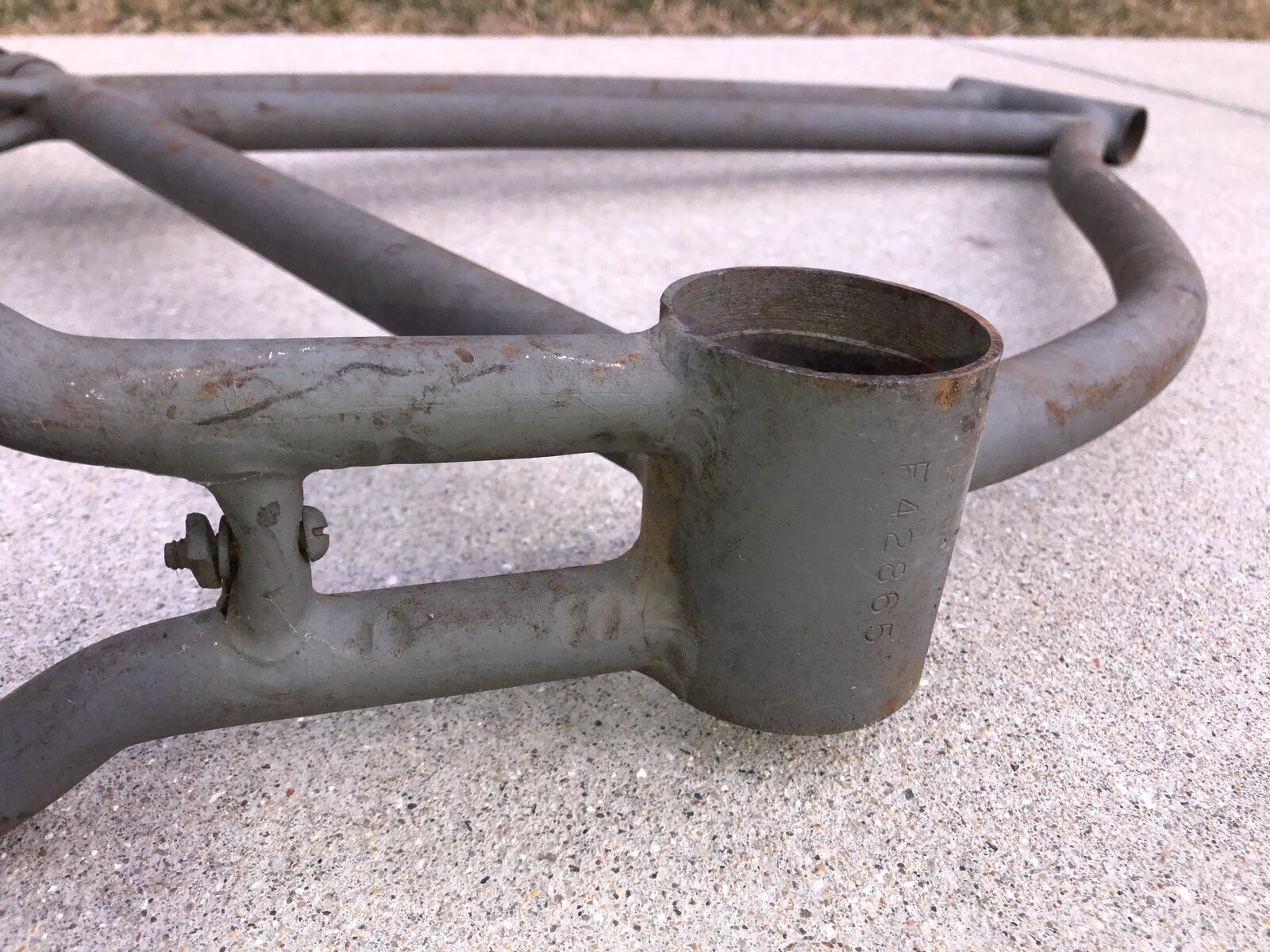 THE TWO SCHWINN PAINT MOTIFS :
Well, that outta do it. Please, be gentle...