Aug 2, 2014
1,662
Playa del Rey, United States
-----
One item which would be plausible for the bicycle is a pair of Gaslo handlebar end caps.
They were produced by
Laboretori Cosmochimici di Milano.
The firm was a sponsor of Gino Bartali in the late 1940's and early 1950's.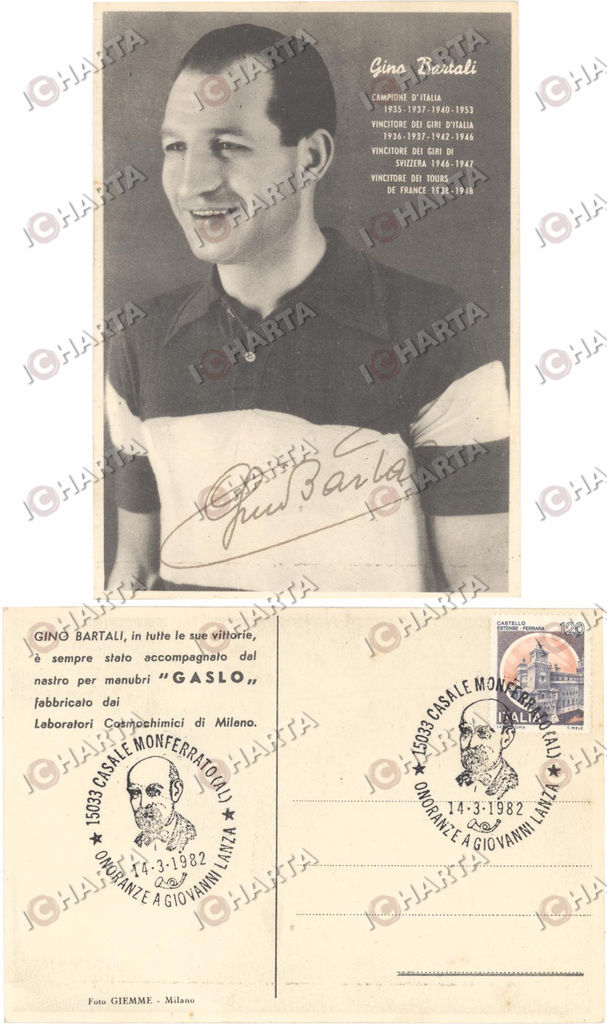 ---
Biographical note on Bartali -
during the fascist time he was part of an underground railroad which saved many destined for the final solution. on training rides he would transport counterfeit documents rolled up inside the seat tube of his machine.
-----