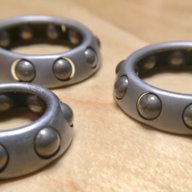 Jan 12, 2019
1,081
50
Arizona
After visiting a couple of upholstery shops in Tempe and two fabric stores looking for closed cell foam. I finally just repeated what had worked for restoring the maroon Monogram S seat Gramps threw on the bike when he wore the 41 equipped seat (whatever that was??) out. Just use a stadium pad or knee board. When I was out in Tempe looking for automotive upholstery shops I ran into a very cool cat named Richard who runs an upholstery/custom fab shop. He showed my some of the custom long fat tire bikes he makes and sells on line. He is a very creative and cool guy that helped me figure out how to attack the saddle recover. Sadly I couldn't invest in more than a few minutes of his time despite how fair his rates are, but his tips and ideas were key to making this work today. Check out this rear trailing link suspension bike he designed and fabs. He puts 1000W electric motors in both hubs too!!
Big Vintage Bicycle
He has a bunch of other neat bikes on that site.
Along with the closed cell foam knee board, Ace also had the contact cement that will have the best chance of actually making the leather stay put over time.
I sketched out the basic placement then spay adhesived the foam onto the top of the saddle being careful to start in the center. I had read
@the tinker
's thread on
quick saddle refurbing
and had PM'd
@piercer_99
about it when he hooked me up with the leather. I'm following the basic steps but adding my own ideas.
This kind of foam is a serious pain to work with. It doesn't cut easily and it keeps wanting to spring back to flat, but it is SOO SOFT and CUSHY. I put contact cement around the edges and kept pressing it together.
Scissors (kitchen shears) and a brand new blade in the razor knife helped shape the foam into a realistic shape. Shears were key.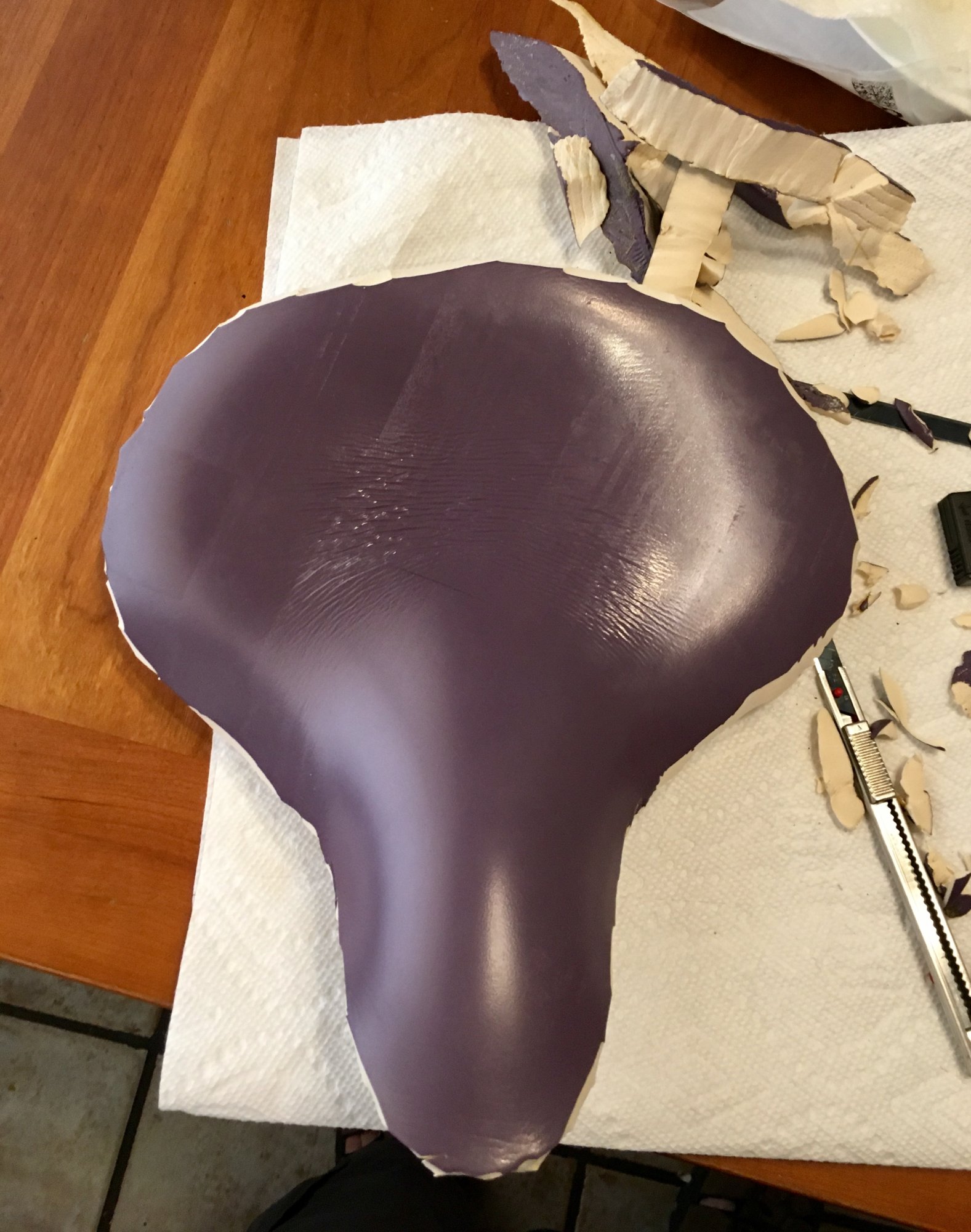 Time for leather....