Wore out three sets of tires already!
This one came out of the Denver area. The condition looked so nice that I figured I would bring it home. A woman had purchased it from the original owner (I think) and I assume wanted that vintage looking bike to pedal around town on but I think it ended up being more complicated to get it going than she planned for and turned it loose. Special thanks to
@palepainter
and
@Mr. Monkeyarms
for helping get the bike here (and
@Mike Rosseau
on backup help).
I cleaned it up quite a bit but the paint could use some more work. The condition overall is pretty amazing and it looks to have had not much use over the years (or delicate use - somewhat typical of ladies bikes). Most of the bolts/screws/nuts have almost no marks of use. One of the previous owners was a little heavy handed cleaning the decals and scrubbed some of the details away. They still look pretty good.
Overview
The paint still looks great and with some more polishing would really make it pop. A lot of areas are done but I kind of stopped around the decals. With how great the paint looks I am surprised the decals aren't in better condition, but that might be because of the previous owner's attempt to clean it up... The head badge is one of the nicer ones I have seen with paint infills still in perfect condition.
Bars are the typical gull wing style of these tourist Schwinns. The original owner had put cork grips on were glued on with with what looked to be...expanding insulating foam... It was a pain to remove and the foam had bubbled up all some parts of the brake levers and dripped down on the wheels. It also filled the ends of the handlebars as they pushed the grips. I had a set of original grips that would have been on these contis and put them on.
It has a very nice condition double adjustable neck. The stem expander and binder bolts barely shows any marks of use.
Somewhat uncommon Sturmey Archer GC2 model 3 speed shifter. From what I know about them the GC2 model was first introduced in 1948 and this version ran until '49. They were the second iteration of 3 speed shifter by SA. There was another version of this face plate design in black. The condition of this one is in top notch condition.
Brake levers are typical of the Schwinns during this time. They still have the cloth braided housings in pretty good condition.
Crank is 3 piece and typical of the contis of the time. All the grease in the front hub, head set and the BB looked to be somewhat new so I wonder if one of the previous owners tuned up before they sold it.
Pedals are Torrington No. 7 in really nice condition. The catalog for these says: "This model answers these requires (Lightness Without Impairing Durability) for such a pedal on Light-Weight bicycles where the rider's feet are usually dressed in everyday shoes and the pedals, therefore, should have rubber treads. A Light but Strong combination rubber tread pedal built on a racing type rat-trap frame and axle assembly.
Saddle is a 4502 Continental Mattress Tourist saddle. This one I replaced with one I had. The original one is in really nice condition but somehow the top shrank in size and has pulled away from the frame underneath.
The tires on this look period correct and most likely the originals. If so the rubber is still extremely soft.
Rims are an early Schwinn Tubular S-6 with dimped knurling down the center.
Rear hub is Sturmey Archer stamped 48 / 3. Front hub is Schwinn script.
Serial is U69702. It is machine stamped and I couldn't get a great shot of it with how thick the paint is. It is very faint.
Still need to put the chain back on...
Enjoy!
Some other bikes I have posted: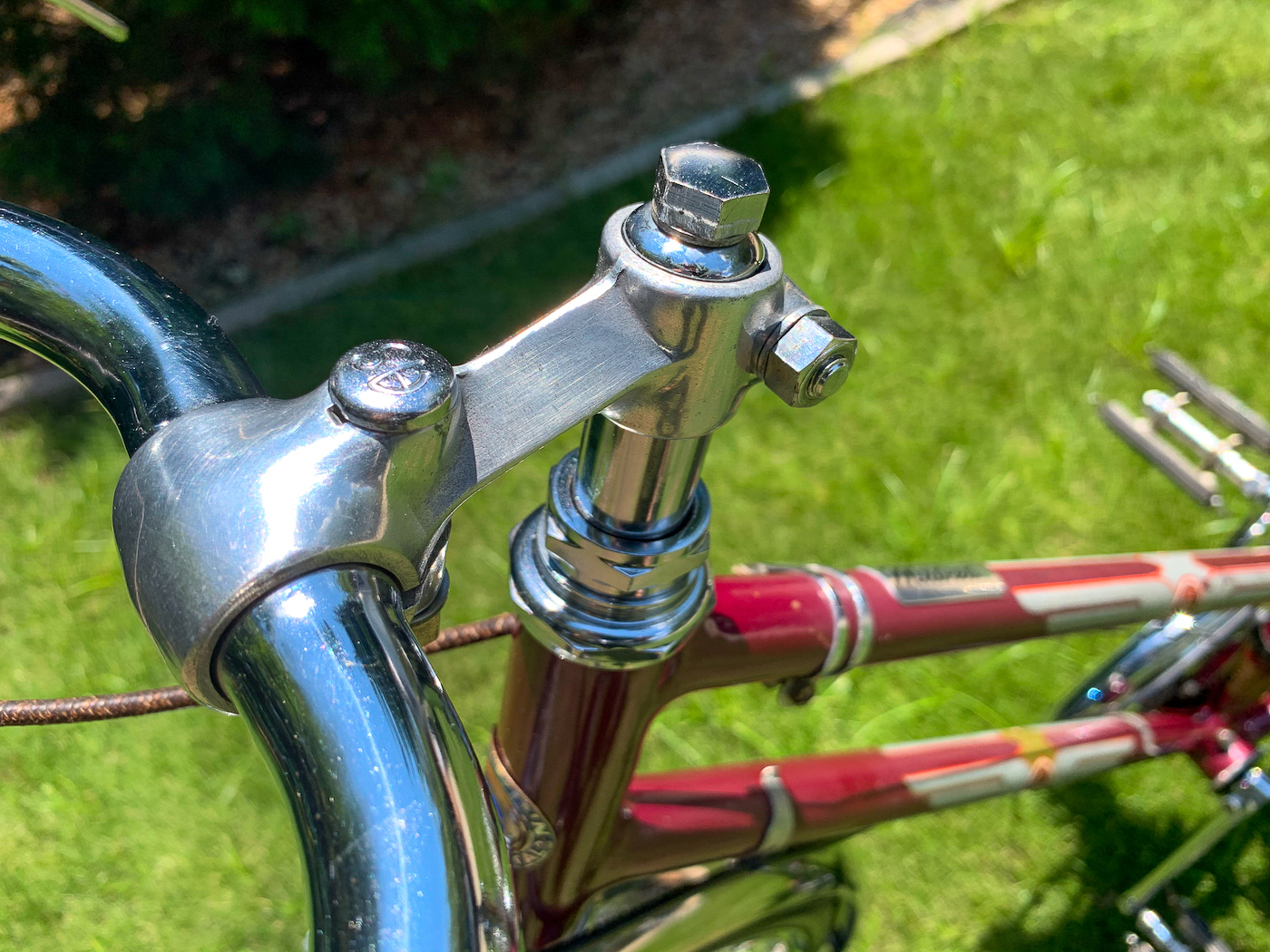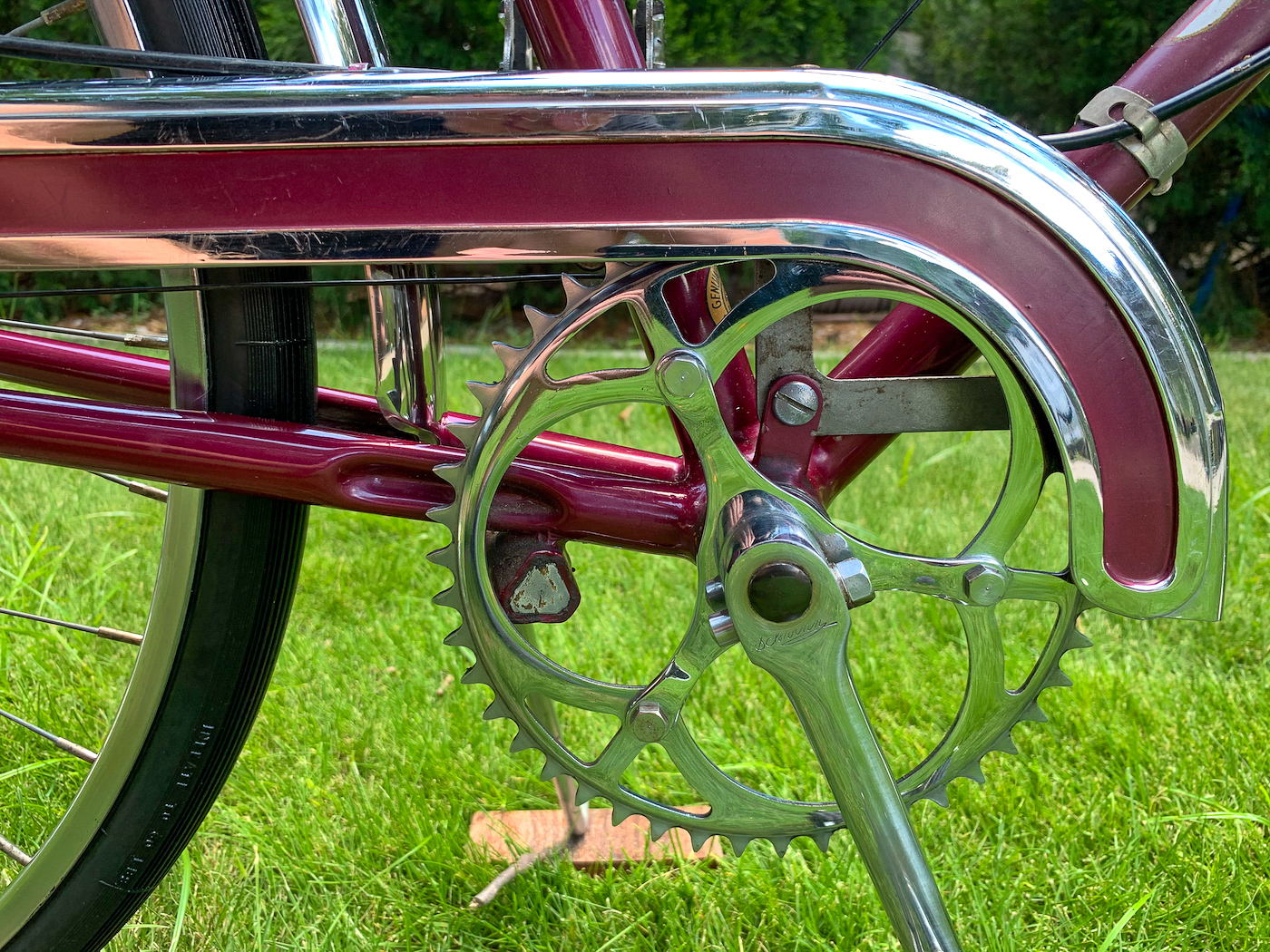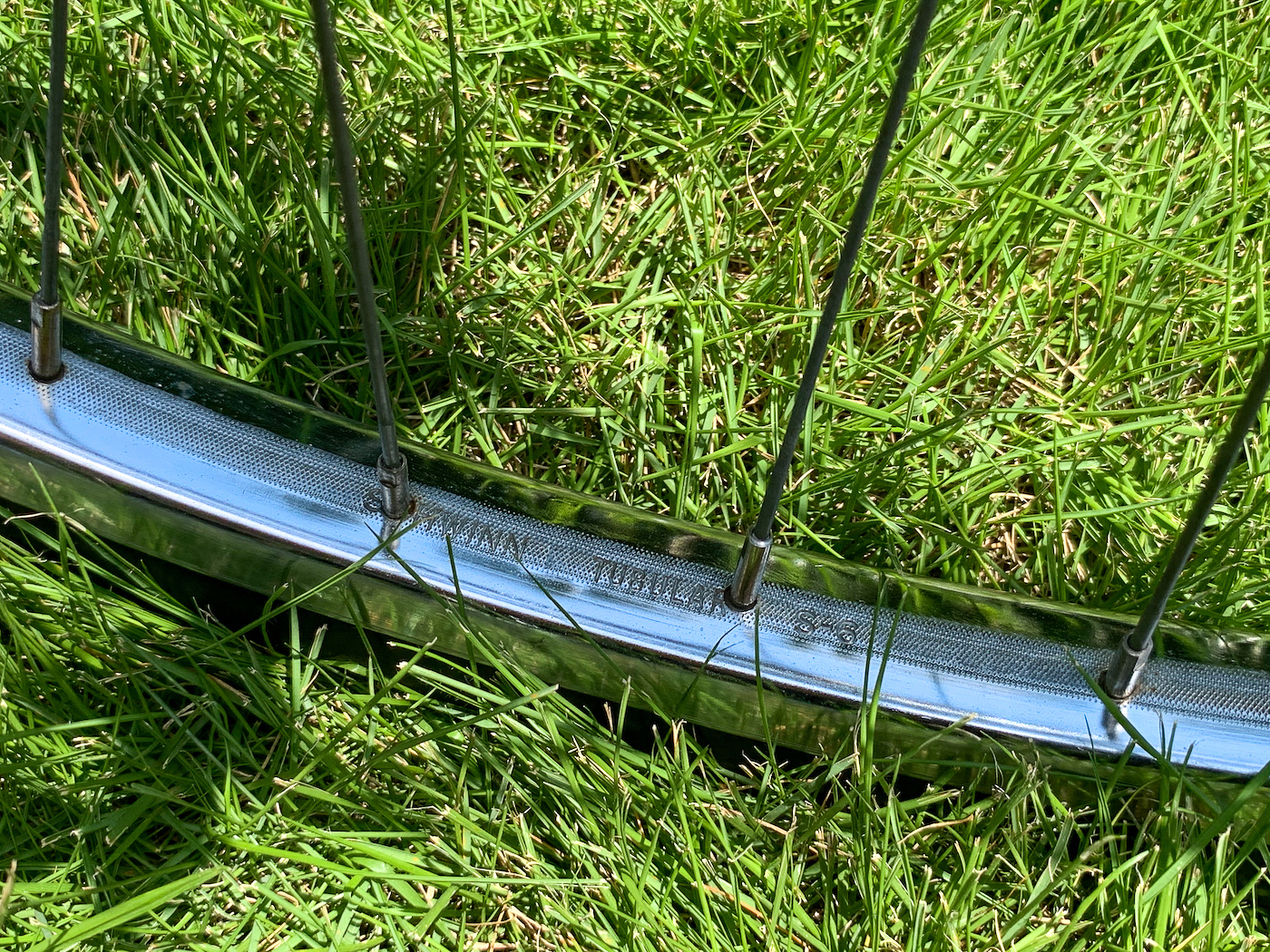 Last edited: