Wore out three sets of tires already!
Hi
@bon
Thanks for thinking to send these details - every little bit of information helps everyone else (-:
I can confirm your number is H157116. It also has the number 3 stamped under it, and a 1943 date. The fork is December 1943, so probably the original foe it.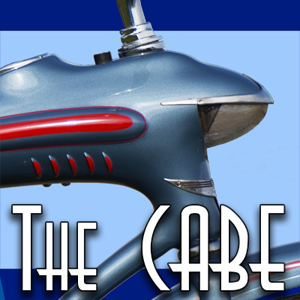 My 38-39 ish Huffman with g519 parts nicknamed Elvis. Worked out a deal with Krakatoa and Elvis left the building and was replaced with what I'm calling John Wayne Now when we put JW together with what was left of Elvis.... hopefully someday we will have this looking forward to getting...

thecabe.com
This bike from Tomato John is the closest survivor to yours.
Did you find your bike in the Philippines?
Are those the original wheels, if so, can you give me the date for the Morrow hub?
Thanks again for your help.
Best Regards,
Adrian