Finally riding a big boys bike
One last thing we did together yesterday. "It's time to grease up the headset and bottom bracket bearings and races," I told her. Opening up a brand new can of Mobil 1 full synthetic grease replacing the one I had for many years before I ran out, we started on the headset parts.
Once we were done with that, I had removed my gloves since they were tearing. Then I went ahead and started to grease up the larger open bearing cases for the bottom bracket. She saw I wasn't using any gloves and she wanted to do the same. I don't blame her; I like to feel stuff in my hands so gloves aren't my favorite thing, but I use them because my wife says so. Plus the gloves we got for my granddaughter are a little big and she doesn't like them, a little hard to do the small stuff. But I told her that you have to use them; your mom would be upset with me otherwise, plus we don't want any of that grease on your skin. She begged, but I stood firm. You know kids, they like to feel things and seeing that Mobil 1 grease in pretty dark pink, what kid wouldn't want to.
This was hard for her. She doesn't like these gloves.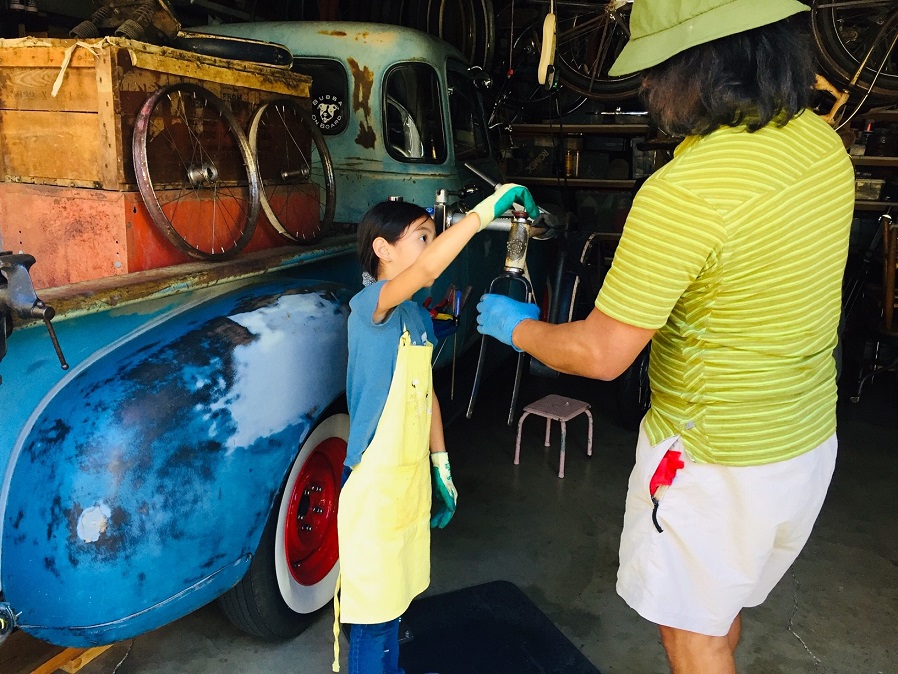 "I want to do it," she insisted. So I had to remove the top race so she can do it from the start.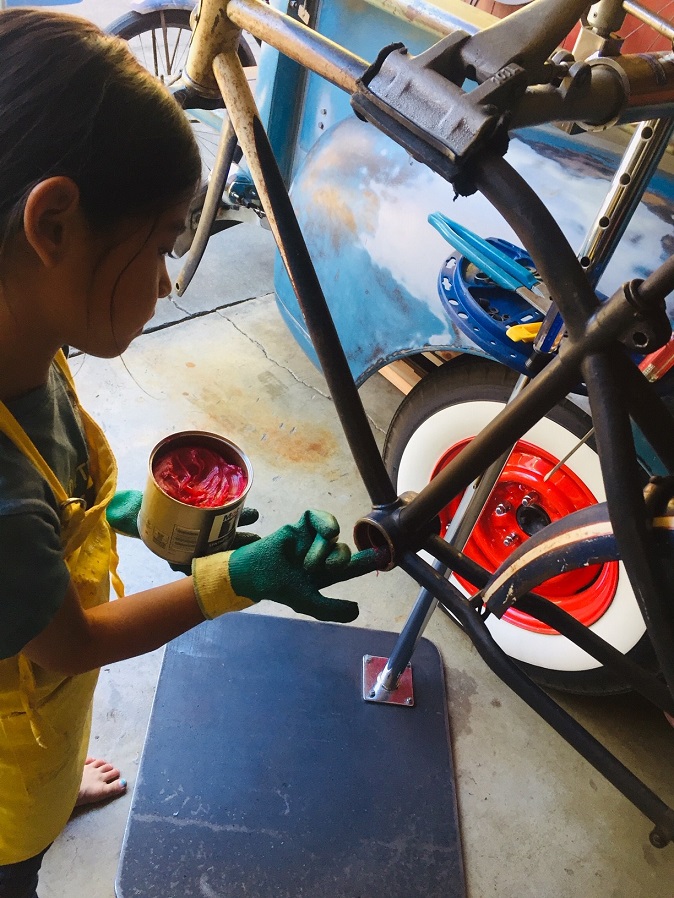 As you can see, my granddaughter isn't wearing any shoes or slippers. I know…it's not good. She had her slippers on earlier, but while we were greasing up the bottom bracket bearings she was right beside me. I didn't even say anything when she came out, but all she said was, "I don't want anything on my feet." That's all she had to say, so yeah, bare foot while installing the crankset.
Something doesn't look right here....anyone?